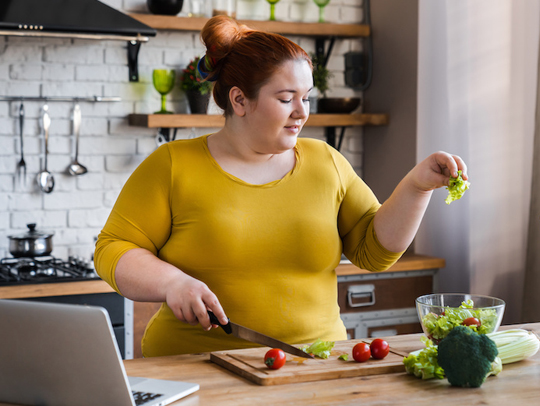 Ask the Experts: Is Ozempic Safe for Weight Loss?
Highlights
Ozempic, a diabetes drug, is sometimes used to help people without diabetes lose weight.

Ozempic is generally considered safe for weight loss in individuals who meet the criteria for its use.

People who take Ozempic alongside healthy lifestyle changes can achieve more sustainable weight loss.

Ozempic should never be taken without a prescription.
Potential side effects of Ozempic include nausea, diarrhea, vomiting, and abdominal pain.
Ozempic (semaglutide) is a medication primarily used to treat type 2 diabetes. Recently, it has gained attention as a weight loss drug. We spoke with 11 experts about the off-label use of Ozempic for weight loss.
Is It Safe To Take Ozempic for Weight Loss?
If you're looking for an effective weight loss drug, you may have already considered Ozempic. With so many products on the market, many people struggle to distinguish between safe and risky options. Fortunately, our experts helped to set the record straight on Ozempic.
Dr. L.S. Wang, an orthopedic surgeon at Arete Orthopaedic Clinic, emphasized that Ozempic is generally considered safe for weight loss in individuals who meet the criteria for its use.
Edibel Quintero, registered dietitian nutritionist (RDN) and medical advisor with HealthInsider, added that Ozempic is safe for weight loss only in obese individuals, and "only if your doctor prescribes it."
Lisa Richards, Nutritionist and author of The Candida Diet, echoed this sentiment and clarified that it is specifically used for individuals who are obese or overweight and have at least one weight-related condition.
Dr. Sergio Alvarez Mia Aesthetics explained that Ozempic was originally developed for type 2 diabetes treatment, but its significant weight loss effects led to the creation of Wegovy, a drug identical to Ozempic but with a higher approved maximum dosage, specifically approved by the Food and Drug Administration (FDA) for weight loss. Dr. Alvarez added, "The FDA has only approved Wegovy for weight loss, however, so taking Ozempic to lose weight is technically considered an off-label use."
Dr. Steven Batash of Batash Endoscopic Weight Loss Center expressed skepticism about weight loss supplements but acknowledged the promise of new medications. He shared that there "are FDA-approved medications that can potentially help you lose weight. Recently a new category of injectable meds emerged that is truly groundbreaking. I am excited to see further research in this area."
Can Ozempic Be Taken by Patients Without Diabetes?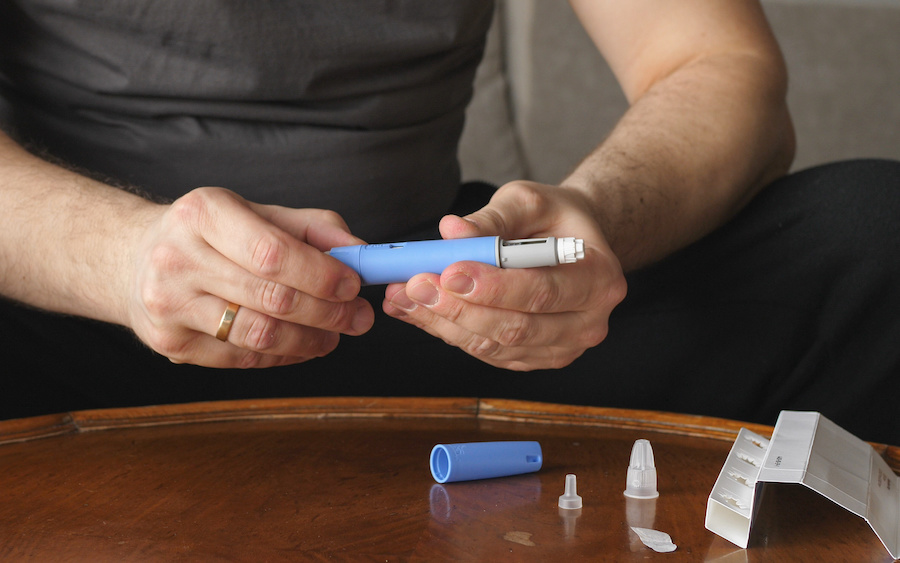 The FDA approved Ozempic to treat type 2 diabetes in 2017. Researchers and providers noted that many patients lost weight while taking Ozempic. Our experts weighed in on whether or not Ozempic can be used by patients without diabetes.
Dr. Suzanne Manzi, an obesity medicine doctor with Performance Pain and Sports Medicine, confirmed that Ozempic is approved for treating type 2 diabetes, but it can also be used for weight loss in patients without diabetes. However, a doctor should assess if it's the right option for them or if an alternative regimen would be more effective.
Dr. Wang added that the higher dose of semaglutide (Wegovy) is approved for use in adults who are obese or overweight, even if they do not have diabetes or related conditions.
RDN Quintero pointed out that Ozempic can be prescribed by a doctor to patients without diabetes, but "it should not be used as an over-the-counter medication" for weight loss. "This is because the weight loss achieved from Ozempic is temporary, and you will regain weight after discontinuing the drug."
Dr. Shara Cohen, founder and director of Mums in Science, cautioned that while Ozempic is FDA-approved to treat type 2 diabetes, its off-label use for weight reduction requires further scientific validation. Dr. Cohen added that, "More research is required to determine the long-term consequences and whether it is appropriate for people who aren't diabetic. Consult your doctor about the potential side effects and benefits of Ozempic before using it to slim down."
Jason Shiers, a certified psychotherapist at Wide World Coaching , emphasized that people without diabetes can use Ozempic for weight loss "but only under the supervision of a doctor. Because checking their blood sugar and other health parameters regularly is essential in this case."
Dr. Alvarez noted that because Ozempic and Wegovy are the same medications, they can be used for weight loss by individuals without diabetes. However, he cautioned that some people should not take Ozempic. "People with a personal or family history of medullary thyroid carcinoma (MTC) or multiple endocrine neoplasia syndrome type 2 (MEN 2) should not take semaglutide under any of its brand names."
What are the Risks Associated With Ozempic for Weight Loss?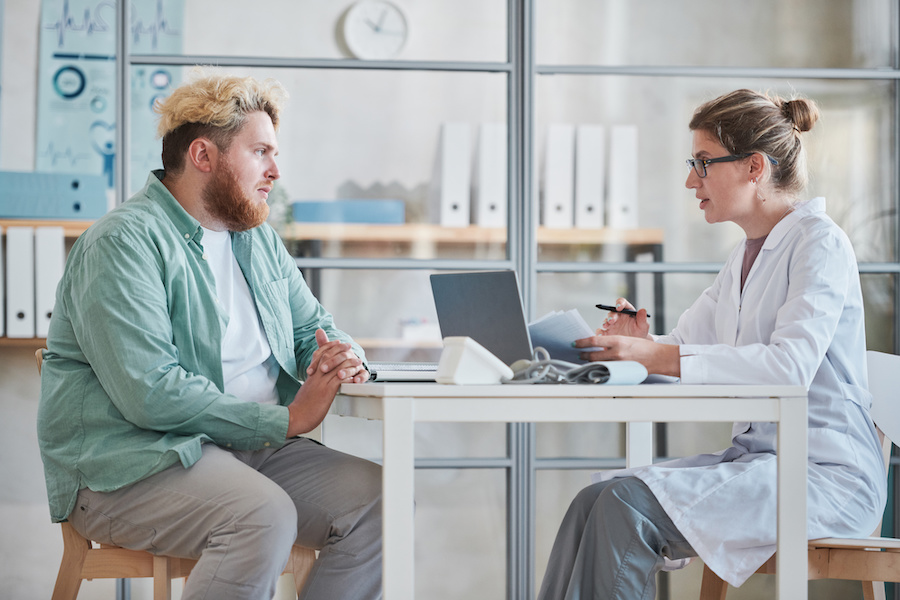 Ozempic is generally considered safe for people who take it as prescribed and under the direction of their provider. Like any prescription medication, it's essential to be aware of potential risks and side effects before taking it.
Potential Side Effects
Dr. Manzi mentioned that common side effects of Ozempic include dizziness, weakness, nausea, headaches, and upper respiratory infections. "These side effects are typically mild and can be managed with appropriate dietary changes and exercise."
Dr. Melissa Crum, a doctor of oriental medicine and founder of The Flower Remedy, raised concerns about more severe potential side effects, including kidney damage, loss of facial fat, hair loss, gallbladder problems, pancreatitis, and a possible increased risk of thyroid cancer. She suggested that the potential risks may not outweigh the short-term benefits. "There are much safer and more effective alternatives than using a once weekly injection with severe (even if rare) side effects for a lifetime to maintain its benefits."
Dr. Cohen echoed these thoughts, stating, "More research is required to determine the long-term consequences and whether it is appropriate for people who aren't diabetic." Consulting a doctor about potential side effects and benefits before using Ozempic is crucial.
Ozempic and Reproductive Health
Dr. Abby Eblen, a reproductive endocrinologist and co-creator of the Fertility Docs Uncensored Podcast, emphasized that women of reproductive age must be cautious if they are trying to conceive or not using birth control while taking Ozempic. They should stop using the drug for at least eight weeks before pregnancy, as animal studies suggest an increased risk of fetal malformations if the drug has been taken within the previous eight weeks.
She also spoke to recent experiences in her practice. "Just in the last few months, I have seen a large number of women who are on Ozempic and similar drugs such as Mounjaro and Wegovy and do not have any idea that these drugs increase the risk of fetal malformations. Up until recently many physicians and other providers that do not prescribe these drugs, were not aware of the side effects either."
What Lifestyle Changes Should Be Made When Taking Ozempic for Weight Loss?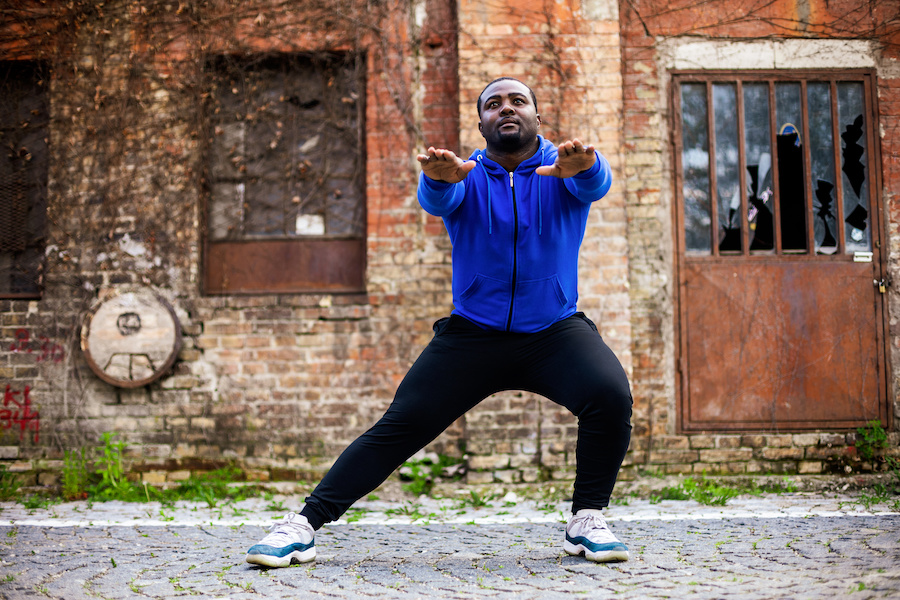 Healthcare and wellness providers overwhelmingly agree that medication alone isn't enough to achieve long-term weight loss. Ozempic should be taken under the direction of your provider and alongside healthy lifestyle practices. Here's what our experts recommended:
Dr. Wang stated, "While Ozempic can help promote weight loss, it's not a magic bullet. It should be used in conjunction with a reduced-calorie diet and increased physical activity for chronic weight management."
Richards reminded us that Ozempic's effectiveness may vary from person to person, but that sustainable lifestyle changes can help you to get the best results. "To maximize the benefits of Ozempic and minimize the potential for rebound weight gain, it's crucial to combine its use with healthy eating habits, regular physical activity, and long-term lifestyle changes. Working with a healthcare professional, such as a doctor or registered dietitian, can provide personalized guidance and support in developing a comprehensive weight management plan."
Dr. Manzi stressed the importance of adopting a balanced diet and getting regular exercise while taking Ozempic. "Eating a balanced diet with whole foods, lean proteins, and lots of fruits and vegetables is key for supporting the body and getting the most benefits from the medication. Additionally, incorporating regular exercise into a daily routine can help improve mental and physical health and contribute to successful weight loss."
Are There Any Other Negatives to Taking Ozempic for Weight Loss?
As with any other drug, there are several things for patients to consider before taking Ozempic for weight loss. Our experts shared final risks and considerations for people considering starting Ozempic.
Trista Best, MPH, RD, LD, a registered dietitian at Balance One Supplements, cautioned that Ozempic's side effects can affect appetite, food intake, and nutrient absorption, potentially impacting overall nutrition. This means it's "important to prioritize nutrient-dense foods and work with a healthcare professional or registered dietitian to ensure a well-balanced diet and adequate intake of vitamins, minerals, and macronutrients." Additionally, Ozempic may require adjustments in medication and meal timing, so a personalized plan is crucial to accommodate specific dietary needs.
Dr. Manzi cautioned that Ozempic is not a miracle drug and may not be suitable for everyone. She added, "Some people have reported experiencing excessive fat loss from taking Ozempic, which can lead to an undesirable gaunt look known as 'Ozempic face.'"
Dr. Wang suggested that some people may not like using injectable medications. "One potential downside is that Ozempic is an injectable medication, which some people may find inconvenient or uncomfortable."
Dr. Alvarez pointed out that the cost of Ozempic injections can be a potential downside for some patients. Insurance coverage may be limited, especially for those without a diagnosis of type 2 diabetes, despite the widespread recognition of obesity as a disease.
RDN Quintero drove home the earlier warning that certain individuals should avoid using Ozempic. "People with pancreatitis, medullary thyroid carcinoma, and endocrine and kidney problems should not use Ozempic at any cost. Similarly, Ozempic is not safe for pregnant and breastfeeding women."
Dr. Batash warned against relying on unregulated weight loss supplements, which can have potentially life-threatening side effects. Although Ozempic is an FDA-approved medication, many supplements on the market are ineffective and unsafe.
Summary
Ozempic can sometimes be prescribed off-label to help people who are overweight and obese to lose weight. It's considered safe and effective for many people who meet the criteria for its use. However, it should only be used under the direction of a medical provider.
Like other prescription medications, Ozempic may cause side effects and pose additional risks to people with certain conditions. Most side effects are mild and disappear with time.
Ozempic should be taken alongside healthy lifestyle changes, such as a balanced diet and regular exercise. Working closely with healthcare professionals, such as doctors and dietitians, can help you to develop an effective weight management plan that prioritizes both safety and effectiveness.
Live Your Healthiest Life
At eDrugstore, we offer free consultations with licensed physicians to help you find the best solutions for your health. Take advantage of our evidence-back resources and products for a variety of health concerns, such as erectile dysfunction and hair restoration. With eDrugstore, you can order with confidence, and virtual health visits and shipping are always free.
Meet our Experts
Background information for each expert consulted for this article is provided below.
Founder and Director of Mums in Science
Dr. Cohen started her working life as a research scientist and lecturer with over 100 peer-reviewed scientific publications. She followed a classical scientific career until she left mainstream science in 2000 to establish the Life Science Communications company Euroscicon Ltd.
She now works with and establishes businesses and charities which benefit local, national and international communities. Dr. Cohen also runs a scientific and business consulting agency.
Dr. L.S. Wang, Orthopaedic Surgeon, Medical Director
Dr. LS Wang is an internationally published, award-winning, double-fellowship-trained orthopaedic surgeon with more than 18 years of clinical experience. Throughout the course of his career, he has pioneered advanced minimally invasive techniques for robotic knee and hip surgery that result in enhanced recoveries.
Dr. Abby Eblen - MSHS, Reproductive Endocrinologist
Nashville Fertility Center, Fertility Docs Uncensored Podcast
Dr. Abby Eblen is a board-certified reproductive endocrinologist who has practiced at Nashville Fertility Center since 2002. She is actively engaged in private practice at Nashville Fertility Center. In addition, she is also an associate professor at the University of Tennessee Nashville Obstetrics and Gynecology residency program.
Dr. Eblen was named one of the "Top Docs" in Nashville in 2023. Her practice, Nashville Fertility Center, was named as the 13th best infertility practice in the United States by Newsweek magazine in 2023.
Edibel Quintero, RDN
Medical Advisor with HealthInsider
Dr. Sergio Alvarez
Lisa Richards, Nutritionist
Lisa Richards is a nutritionist, published author, and creator of "The Candida Diet." She has been researching and writing on candida overgrowth and the candida diet for over 20 years. Through her website, she has reached a total audience of over 20 million people.
Lisa created her Ultimate Candida Diet program, along with Dr Eric Wood, to help people on their journey to better digestive health. Too many people suffer from gut dysbiosis and all the symptoms that are related to it. Lisa's program includes a 5-stage process designed to beat a Candida overgrowth with diet, probiotics, and natural antifungals. More than 60,000 people have used the program to improve their gut health.
Dr. Melissa Crum, Doctor of Oriental Medicine, Herbalist, Acupuncturist
Founder of The Flower Remedy
Dr. Crum is a doctor of oriental medicine, herbalist, and acupuncturist for 20+ years and
founder of The Flower Remedy. She has spent the last two decades expanding her knowledge base and developing expertise in the use of flower remedies, homeopathy, reiki, tui na, guided meditation, and the use of other natural remedies. She launched her line of flower remedies as a means to help more people live healthier, balanced, more youthful lives.
Trista Best, MPH, RD, LD
Trista Best is a registered dietitian at Balance One Supplements as well as an environmental health specialist and adjunct nutrition professor. She completed her bachelor of science in health science and food and environmental sciences and a master's in public health nutrition. She has been featured in Huffington Post, Organic Authority, Ask Men, Reader's Digest, WeightWatchers, Everyday Health, Byrdie, Business Insider, and Mashed.
Jason Shiers, Certified Psychotherapist
Jason Shiers is a certified psychotherapist at Wide World Coaching, a renowned organization that specializes in offering practical solutions for mental health, well-being, and resilience. Dr. Shiers has vast knowledge and a practical approach to providing unique and tailored solutions to individuals, groups, and businesses. He has over 25 years of therapeutic work experience.
Suzanne Manzi, MD
Performance Pain and Sports Medicine
Dr. Manzi provides interventional pain management services, electrodiagnostic testing, and weight management treatments to patients at Performance Pain and Sports Medicine. At the practice's locations in Houston and League City, Texas, Dr. Manzi provides individualized and comprehensive medical evaluations and treatment plans.
Dr. Steven Batash
Batash Endoscopic Weight Loss Center
Dr. Batash has a passion for teaching and hosts many other physicians at his endoscopy suite where they can observe him performing endoscopic weight loss procedures. He also enjoys proctoring gastroenterology fellows at Bellevue Hospital (NYU).