In-Stock
Mfr: Novartis

1% - 5gm Tube
---
Select Pill Quantity
(buy more & save)
ADD TO CART
Denavir Prescription Medication Prescribed by eDrugStore.com
Denavir is a prescription antiviral topical cream approved to treat herpes viral outbreaks and cold sores on the mouth and lips. The medication works to reduce the severity and duration of symptoms and it also helps to suppress future outbreaks.
&nbsp
Why you should buy Denavir from eDrugstore.com:
• Huge savings. We offer Denavir for the lowest possible price. We also offer FREE medical consultations with every purchase.
• Security. When you order online at eDrugstore.com you know that we will respect your privacy and keep your data secure.
• Convenient delivery. We deliver the medication to your front door so you don't have to go to the pharmacy.
• True authenticity. eDrugstore.com, only sells brand-name Denavir manufactured by Novartis in the United States.
• Professional quality. A doctor who is licensed in the United States prescribes your medication and a pharmacist licensed in the United States dispenses your medication.
&nbsp
How does Denavir work?
Denavir works by attacking the herpes virus. It prevents it from replicating and spreading throughout your body. For most people, Denavir reduces the duration and severity of symptoms. Typical outbreaks last only 4 days when taking Denavir.
&nbsp
Why choose Denavir?
If you frequently get cold sores, Denavir can help shorten the duration of symptoms. You will be rid of painful and unsightly sores usually within 1 week of starting treatment. Denavir also decreases the risk of future outbreaks, which helps you prevent future pain and embarrassment.
&nbsp
Directions for taking Denavir
During waking hours, Denavir should be applied every 2 hours for 4 days. Start using Denavir as soon as you notice symptoms. Only apply Denavir to the lips and mouth area. It is not approved to treat sores on the genitals. Avoid contact with your eyes, as it can cause irritation.
&nbsp
Side effects of Denavir
The side effects of Denavir are typically mild and include headache, numbness, a tingling feeling, and minor changes in taste. Additional side effects include skin rash and irritation at the site of application. In rare cases, patients can suffer from an allergic reaction to Denavir. If you experience an allergic reaction, stop using Denavir immediately and seek medical attention. You doctor can help you decide if Denavir is the right treatment for you.
&nbsp
Precautions when taking Denavir
Only use Denavir as instructed by your doctor. Women who are pregnant or nursing should talk to their doctor before taking Denavir. This medication is for external use on the mouth and lips only. Do not use Denavir near your eyes because irritation can occur.
&nbsp
Possible drug interactions when taking Denavir
There aren't any known drug interactions with Denavir. However, before using Denavir you should tell your doctor about all prescription and non-prescription medications you are currently taking. Do not use any other topical creams in the same area while using Denavir because it could cause an allergic reaction or an unknown interaction.
&nbsp
Inventory
Status: IN STOCK at all our pharmacies.
Orders placed before 4PM Eastern Standard Time will typically be shipped the same day.
To learn more about Denavir, see the following link: http://www.denavir.com
Then return to our site where you can purchase your medication from eDrugstore.com with confidence.
Important Patient Information
PENCICLOVIR CREAM - TOPICAL (pen-SYE-kloe-vir) COMMON BRAND NAME(S): Denavir
IMPORTANT: HOW TO USE THIS INFORMATION: This is a summary and does NOT have all possible information about this product. This information does not assure that this product is safe, effective, or appropriate for you. This information is not individual medical advice and does not substitute for the advice of your health care professional. Always ask your health care professional for complete information about this product and your specific health needs.
USES: This medication is used to treat "cold sores/fever blisters" (herpes labialis). It can speed up healing of the sores and decrease symptoms (such as tingling, pain, burning, itching). Penciclovir belongs to a class of medications known as antivirals. It works by stopping the growth of the virus. This medication does not cure herpes, and it does not prevent passing the infection to someone else. It does not prevent future occurrences.
HOW TO USE: Use this medication at the first sign of infection (such as tingling, burning, redness, or sores). Wash your hands with soap and water before and after applying this medication. Clean and dry the affected areas before applying the medication. Apply a thin layer of penciclovir cream to completely cover the area of the cold sore or the area of tingling/itching/redness/swelling, and rub in gently. Apply the cream every 2 hours (except during sleep) for 4 days or as directed by your doctor. Apply to skin only. Do not apply this medication in or near the eyes since this medication can irritate the eyes. If you do get medication in your eyes, flush with plenty of water. Do not apply inside the mouth or nose. Dosage is based on your medical condition and response to treatment. Do not use this drug more often or for longer than prescribed. Use this medication regularly to get the most benefit from it. This medication works best when the amount of drug absorbed by the skin stays at a constant level. Therefore, use this drug at evenly spaced intervals. To help you remember, use it at the same times each day. Cold sores (herpes) can spread easily. Penciclovir cream does not prevent the spread of herpes. Avoid close physical contact with others (such as kissing) during an outbreak until the cold sores have completely healed. Also, try not to touch the cold sore, and wash your hands if you do touch the cold sore. Tell your doctor if your condition persists or worsens after treatment is finished.
SIDE EFFECTS: Redness, burning, stinging, or numbness may occur. If any of these effects persist or worsen, tell your doctor or pharmacist promptly. Remember that your doctor has prescribed this medication because he or she has judged that the benefit to you is greater than the risk of side effects. Many people using this medication do not have serious side effects. A very serious allergic reaction to this drug is rare. However, seek immediate medical attention if you notice any of the following symptoms of a serious allergic reaction: rash, itching/swelling (especially of the face/tongue/throat), severe dizziness, trouble breathing. This is not a complete list of possible side effects. If you notice other effects not listed above, contact your doctor or pharmacist. In the US - Call your doctor for medical advice about side effects. You may report side effects to FDA at 1-800-FDA-1088 or at www.fda.gov/medwatch. In Canada - Call your doctor for medical advice about side effects. You may report side effects to Health Canada at 1-866-234-2345.
PRECAUTIONS: Before using penciclovir, tell your doctor or pharmacist if you are allergic to it; or to famciclovir; or if you have any other allergies. This product may contain inactive ingredients, which can cause allergic reactions or other problems. Talk to your pharmacist for more details. Before using this medication, tell your doctor or pharmacist your medical history. Tell your doctor if you are pregnant before using this medication. Discuss the risks and benefits with your doctor. It is not known if this medication passes into breast milk. Consult your doctor before breast-feeding.
DRUG INTERACTIONS: Your doctor or pharmacist may already be aware of any possible drug interactions and may be monitoring you for them. Do not start, stop, or change the dosage of any medicine before checking with your doctor or pharmacist first. Before using this medication, tell your doctor or pharmacist of all prescription and nonprescription/herbal products you may use. Keep a list of all your medications with you, and share the list with your doctor and pharmacist.
OVERDOSE: This medicine may be harmful if swallowed. If someone has overdosed and has serious symptoms such as passing out or trouble breathing, call 911. Otherwise, call a poison control center right away. US residents can call their local poison control center at 1-800-222-1222. Canada residents can call a provincial poison control center.
MISSED DOSE: If you miss a dose, use it as soon as you remember. If it is near the time of the next dose, skip the missed dose and resume your regular dosing schedule. Do not double the dose to catch up.
STORAGE: Store this medication at room temperature between 68-77 degrees F (20-25 degrees C). Firmly screw the cap back on the tube of medication after each use. Keep all medicines away from children and pets. Do not flush medications down the toilet or pour them into a drain unless instructed to do so. Properly discard this product when it is expired or no longer needed. Consult your pharmacist or local waste disposal company for more details about how to safely discard your product.
Prescribing Information
This product information is intended for United States residents only. Before prescribing, please refer to the patient information. You can view the document and also download it on your computer. You may also consider printing out a copy for yourself.
• View US Prescribing Information - PDF Version
To view the PDF document, you need Adobe Acrobat Reader which you can download for free here.
Discreet Packaging, Shipping and Medications
---
Overnight Shipping Always Available for all U.S.A. Customers
How will the package look like?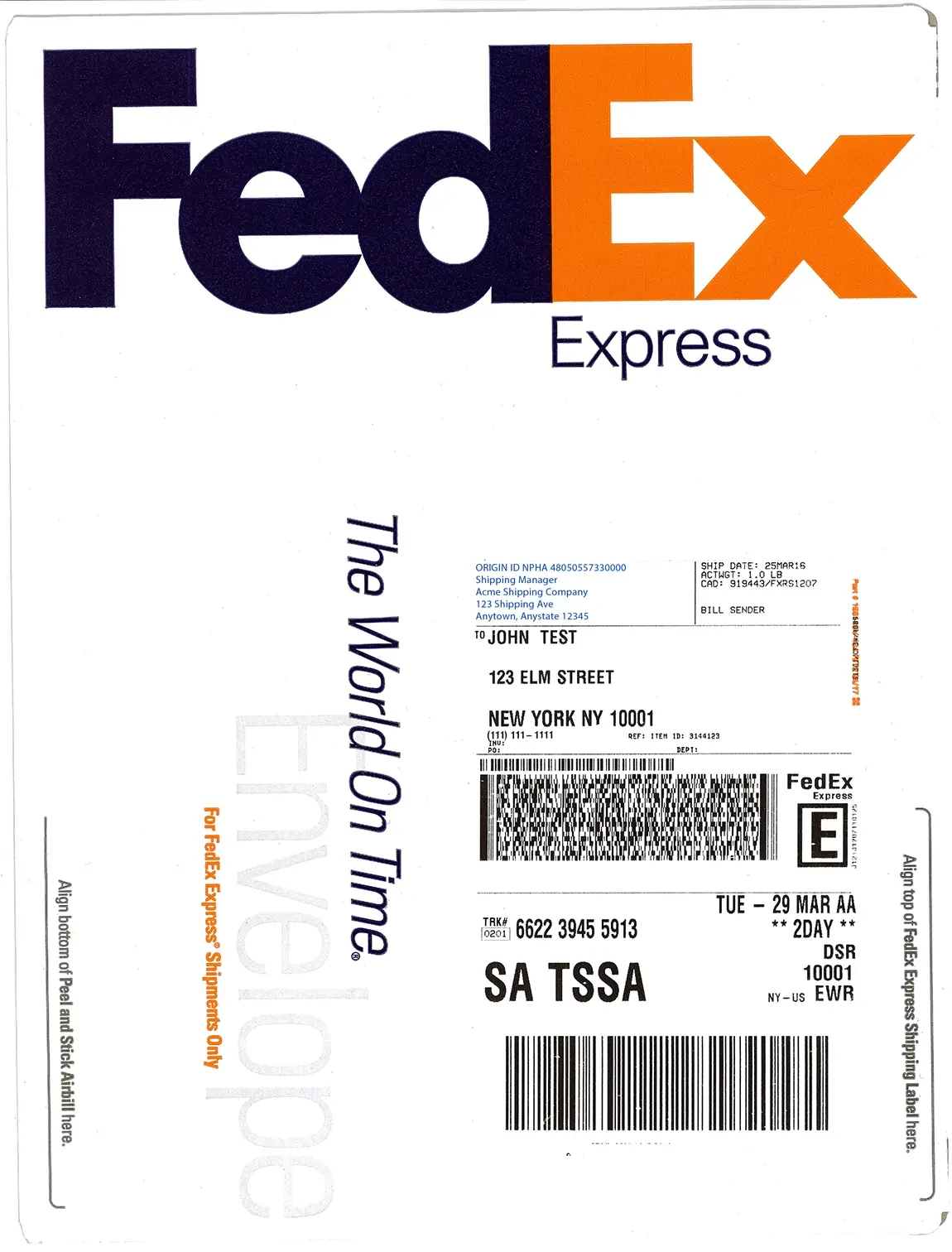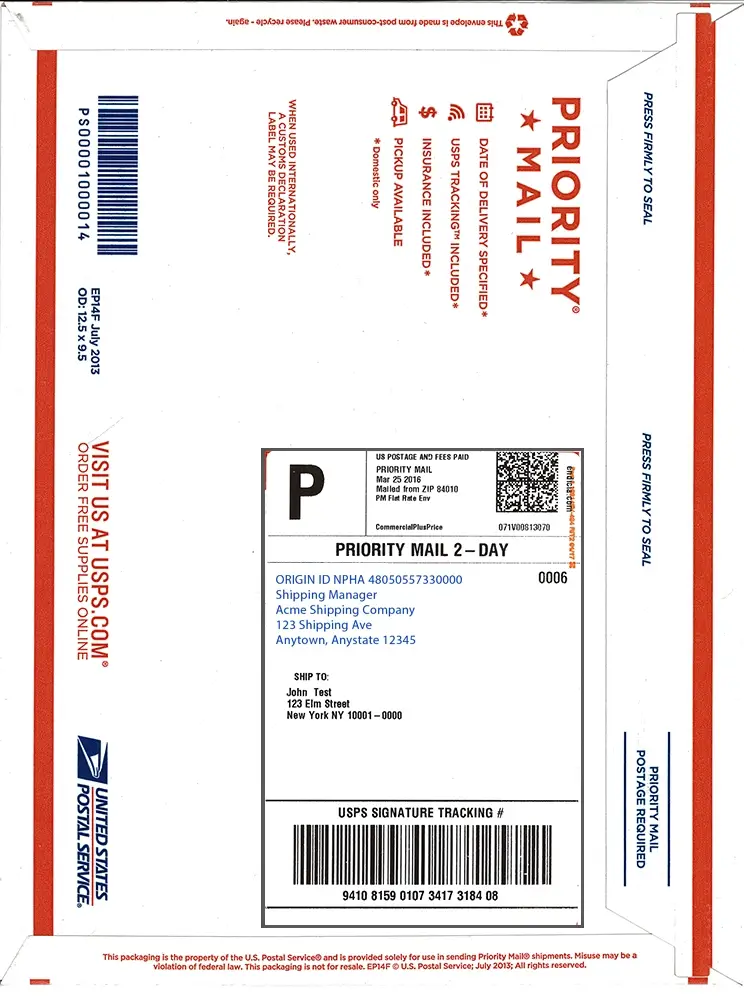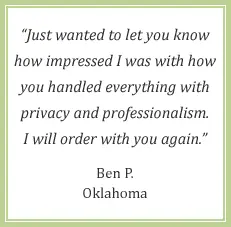 Your medications will arrive safely in a standard FedEx or U.S. Postal Service Priority Mail envelope. The packaging is discreet, with no exterior invoice or packing slip, to ensure that the contents are kept confidential. We provide the high level of privacy you should expect from an experienced online facilitator.
How is the medication packaged?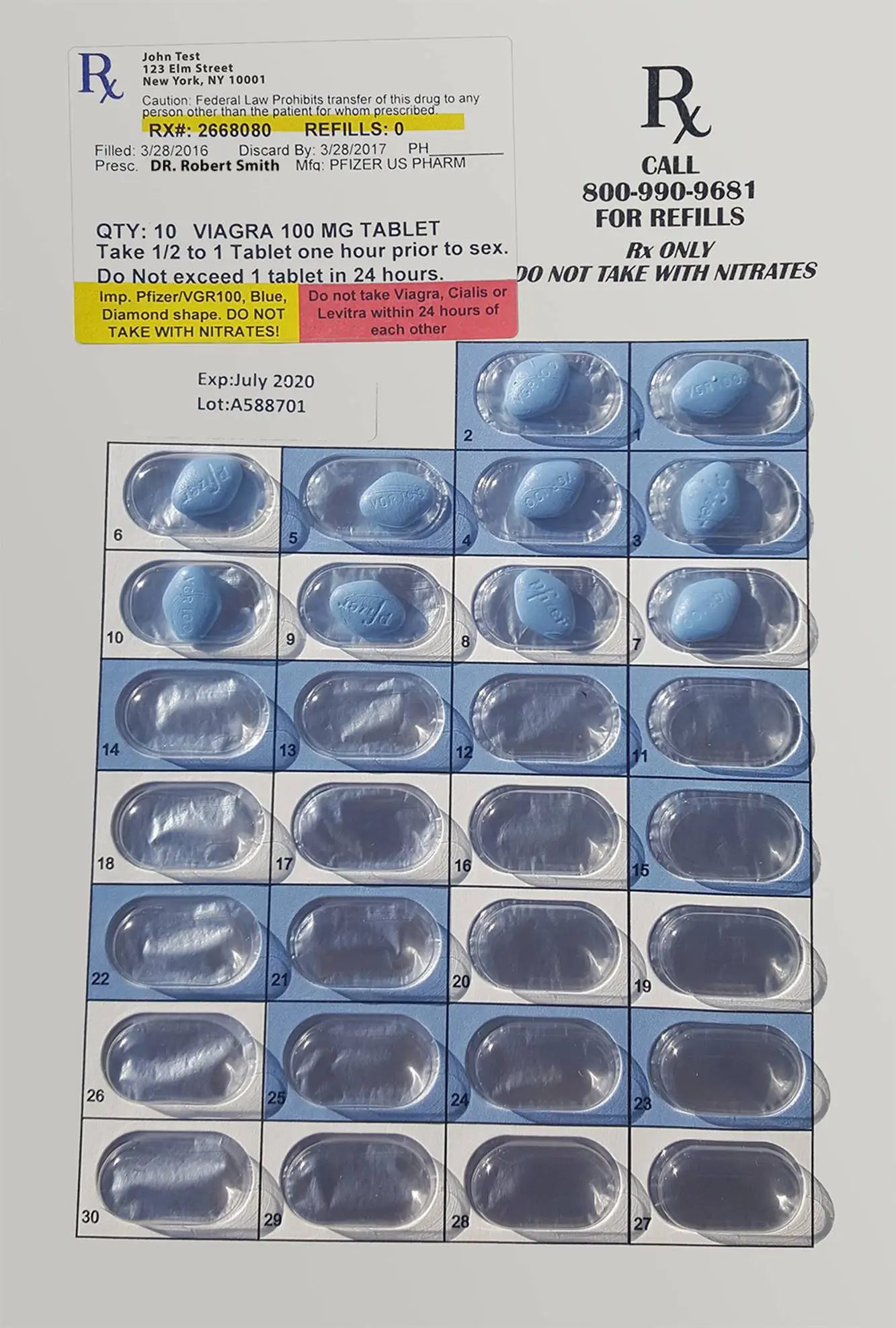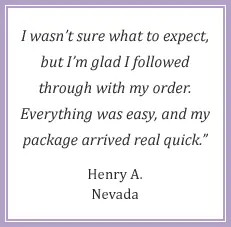 Your medication will be contained inside a blister pack. The prescription label clearly indicates all of the vital information regarding your order.
The manufacturer of your authentic, brand-name product, along with a lot number, appears on the blister pack labeling. You will receive only FDA-approved medications, not the counterfeit versions provided by many unethical mail order pharmacies.
Due to the design of our packaging, you can quickly account for the correct quantity of medication that you ordered.