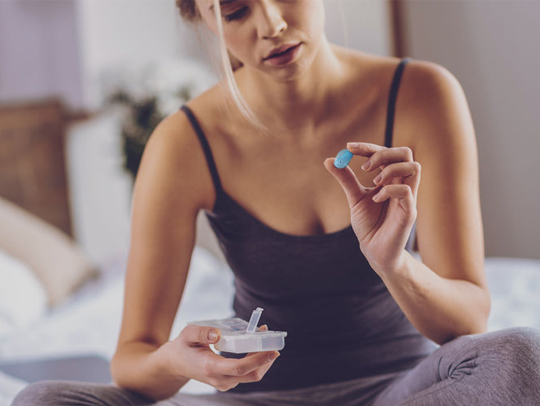 Is Viagra for Women Safe
Short Answer:
Viagra has only been approved by the FDA for use in men, and therefore should only be used by men. Side effects in women are not known.
Long Answer:
Viagra was approved by the Food and Drug Administration (FDA) to treat erectile dysfunction (ED) in men. Viagra works by increasing the blood flow to the penis. Some theorize that Viagra could have a similar effect in women, increasing the blood flow to the clitoris. However, tests by Viagra's manufacturer, Pfizer, have been inconclusive. A recent article suggests Viagra may aid women taking antidepressants, but the FDA has not concluded Viagra safe for women.
Recent studies show that Viagra can produce sexual benefits for women experiencing sexual dysfunction as a result of prescription anti-depressants. Women taking anti-depressants often experience a reduction in sex drive, as well as difficulty reaching orgasm. These studies claim that Viagra helped women achieve orgasm, but had no effect on improving sex drive.
Because the FDA has only approved Viagra for use by men, the side effects of the drug on women are unknown, and therefore, women should not take Viagra. Any female looking to enhance their sexual experiences can try these aphrodisiacs for women.
To learn more information about Viagra before ordering, visit their home page at Viagra.com.
Are you ready to see life differently? You can discretely order Viagra online at AccessRx.com, the leading internet facilitator since 1998. Click here to buy Viagra now and receive your order next day!