Overview: The majority of men who undergo prostate surgery will experience erectile dysfunction (ED). There are several therapies available to treat ED after surgery, but the most effective method is prescription oral medication. Viagra (sildenafil) is currently the top contender among ED drugs used to regain erectile function after surgery. This article summarizes the differences in outcomes between Viagra and Stendra (avanafil) for treating ED. You will also learn how to access safe and effective treatment for ED at the click of a button.
Worried about erectile function and intimacy after prostate surgery? Read on learn how to regain erectile function and overcome ED after surgery.
Why Do Men Undergo Prostate Surgery?
The majority of men who undergo prostate surgery do so to aggressively treat prostate cancer. Prostate cancer affects close to 1 in 7 men. One of the most common treatments for prostate cancer is a prostatectomy, the surgical removal of either the entire prostate or a portion of it.
Prostate cancer is deadly if left untreated, making proactive treatment essential to successful health outcomes. Treating prostate cancer comes with the risk of damaging many of the nerves within the male reproductive system. If possible, surgeons will opt for a "nerve-sparing radical prostatectomy" to reduce the risk of nerve damage and long-term side effects.
Your risk of experiencing side effects after prostate surgery will vary, depending on the specific surgery performed. You should discuss your concerns about your risk of side effects or nerve damage with your provider prior to surgery.
You may experience the following symptoms after surgery:
Bleeding
Dry orgasm (climaxing without expelling semen)
Erectile dysfunction (ED)
Formation of cysts containing lymph
Incontinence
Narrowing of the urethra
Urinary tract infection (UTI)
How Can Prostate Surgery Cause ED?
Erectile dysfunction (ED) is the most common side effect after prostate surgery. Most men who undergo a prostatectomy will experience ED for several weeks to several months following surgery. The fewer nerves damaged during surgery, the less likely your risk is for severe complications like ED.
Erectile function will often return for some men within two years following a nerve-sparing prostatectomy. Approximately 40 percent to 50 percent of men who undergo this surgery will regain their pre-treatment erectile function within the first year. By year two, approximately 60 percent of men are estimated to regain their pre-treatment erectile function.
If you do not notice significant improvement within two years post-operation, you will be significantly less likely to regain pre-treatment erectile function. Your risk for experiencing complications in regaining previous function gains if you are also living with a chronic condition, such as diabetes or heart disease.
Early medical intervention is the best way to improve erectile function after surgery.
How Can I Regain Erectile Function After Prostate Surgery?
There are many solutions available to regain sexual function and intimacy after prostate surgery. The most commonly used treatments to regain sexual function are the use of prescription oral medications, surgical implants, and pelvic floor therapy. Your provider might also recommend lifestyle changes, such as diet or exercise, to promote your erectile health after surgery.
Prescription oral medications, like Viagra and its generic sildenafil, are commonly prescribed for ED following prostatectomy. These drugs are successful at treating ED, with close to 75 percent of men who take them reporting improved erectile function after surgery. ED drugs can also help to treat other sexual dysfunctions or side effects after prostate surgery, such as urinary tract problems or the inability to orgasm.
Research comparing treatment methods after radical nerve-sparing prostatectomy has shown oral medication to be the most effective treatment for ED. Your provider might recommend a combination of medical therapies to achieve the best results following surgery.
Which ED Drug Should I Choose After Prostate Surgery?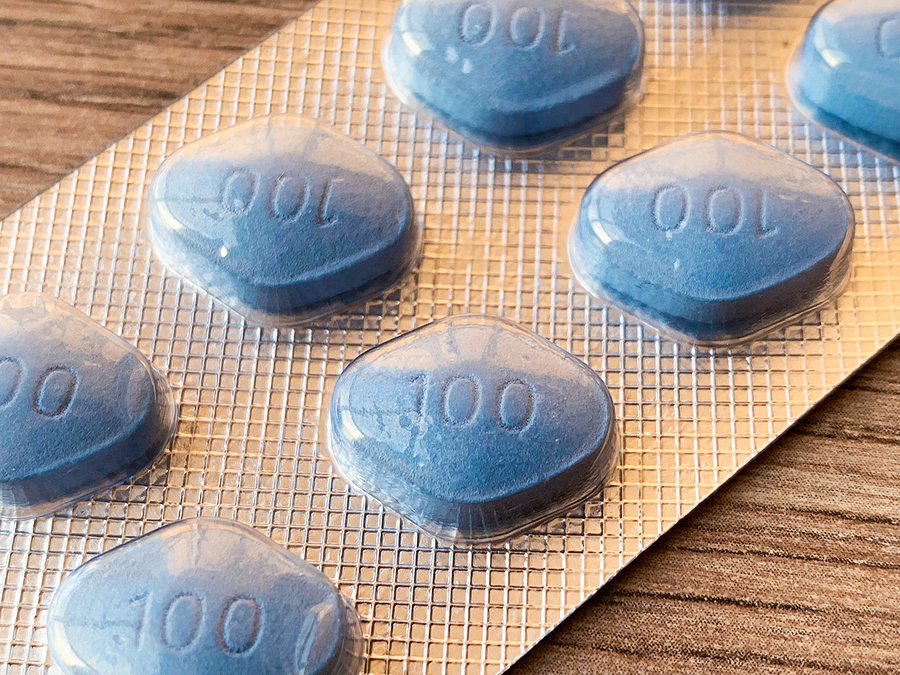 Prescription oral medications are the gold standard for treating ED after prostate surgery. Several medications have been approved to safely and effectively treat ED, making it a challenge for some men to choose the best drug for their needs. Recent research has aimed to compare erectile health outcomes in men taking various ED drugs after prostate surgery.
A 2019 study published in "Urologia" compared ED outcomes for participants taking Viagra (sildenafil) against participants taking Stendra (avanafil) to determine which drug was most effective at reducing ED symptoms. This comparative study followed 160 participants after radical prostatectomy for prostate cancer. Six months following surgery, both drugs demonstrated effectiveness in treating ED.
Early assessment showed that Viagra began producing stronger erections much faster than Stendra. By 12 weeks post-surgery, participants who used Viagra were more likely to experience positive sexual experiences and stronger erections than participants taking Stendra. This difference in drug efficacy disappeared by the final six-month assessment.
It seems that Viagra is the best choice for faster results following prostate surgery. However, prescription medications do not work for every person in the exact same way. Your medical provider can help you to select the right prescription medication for your condition and lifestyle.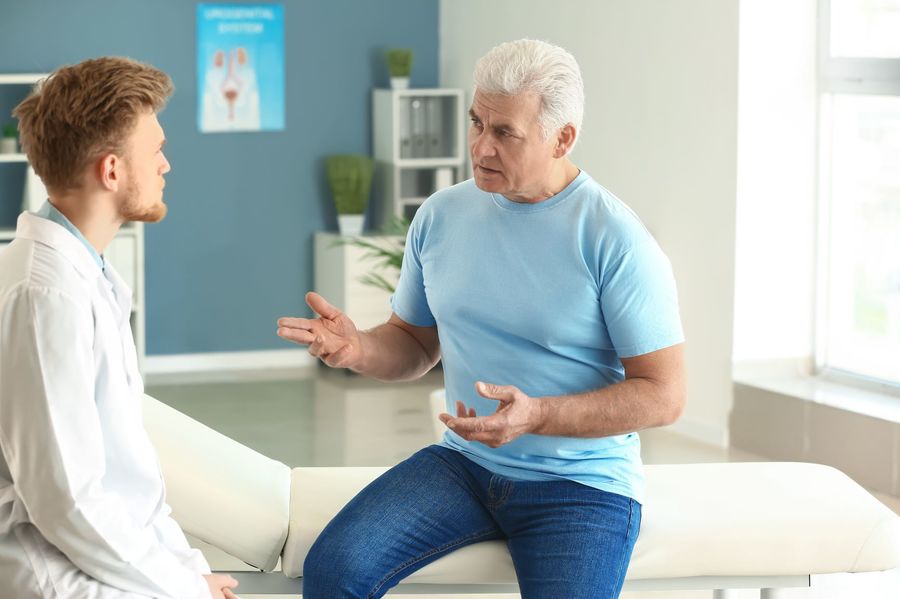 How Can I Access ED Treatment?
ED medications, like Viagra and Stendra, require a prescription. Fortunately, you can speak to a medical provider online to assess your condition and discuss the best medication for your situation. You may also benefit from exploring secondary treatments, combination treatment, and/or lifestyle changes.
Prescription lifestyle medications approved to treat ED include:
You can choose from a variety of prescription lifestyle medications that suit your specific needs. See our medication guide for more information about all the erectile dysfunction meds we offer. You can also take advantage of a free consultation with a U.S.-licensed physician who can help you choose.
Once you have found the treatment that is right for you, we will deliver it discreetly right to your front door, free of charge. Call 1-800-467-5146 today to schedule your medical consultation.
Shelby is a public health professional with research and field experience in sexual and reproductive health. She holds a Master of Public Health (MPH) and is a Certified Health Education Specialist (CHES).