Overview: Erectile dysfunction is an almost inevitable side effect of prostate removal surgery for prostate cancer. The good news is that this has led to the development and testing of a multitude of strategies in an effort to reduce the negative impact that ED has on these patients. From this multitude, though, there are two clear winners supported by the science: Viagra and pelvic floor exercises.
Prostate cancer is the second most common cancer in American men. Despite this, modern surgical advances make it one of the more treatable cancers.
Catching prostate cancer early gives the best chance that it can be cured by surgically removing the prostate gland and surrounding lymph nodes. The preferred method of doing this is by a minimally invasive procedure called robot-assisted radical prostatectomy, or RARP. For reference, prostatectomy just means "surgery to remove the prostate gland," and radical means the surgery removes the entire prostate.
Robotically Assisted Radical Prostatectomy (RARP)
Now, RARP sounds like a noise we imagine guys make when they think about allowing a robot with a knife near their reproductive equipment. Not to worry though; a human surgeon is in complete control. But instead of standing over you with a scalpel, they sit at a console.
Working through a few small incisions in the lower abdomen, they remove the prostate gland by controlling instruments attached to a computer system. The computer translates the surgeon's hand movements into a response by the robot that's controlling the surgical implements. These movements are much more precise than a human surgeon alone can accomplish.
This level of precision in combination with advanced imaging helps the surgeon work around the tiny, delicate nerves and blood vessels around the prostate so they can avoid damaging them (called a nerve-sparing prostatectomy).
When you hear about a robot controlling a scalpel, you probably think something like this: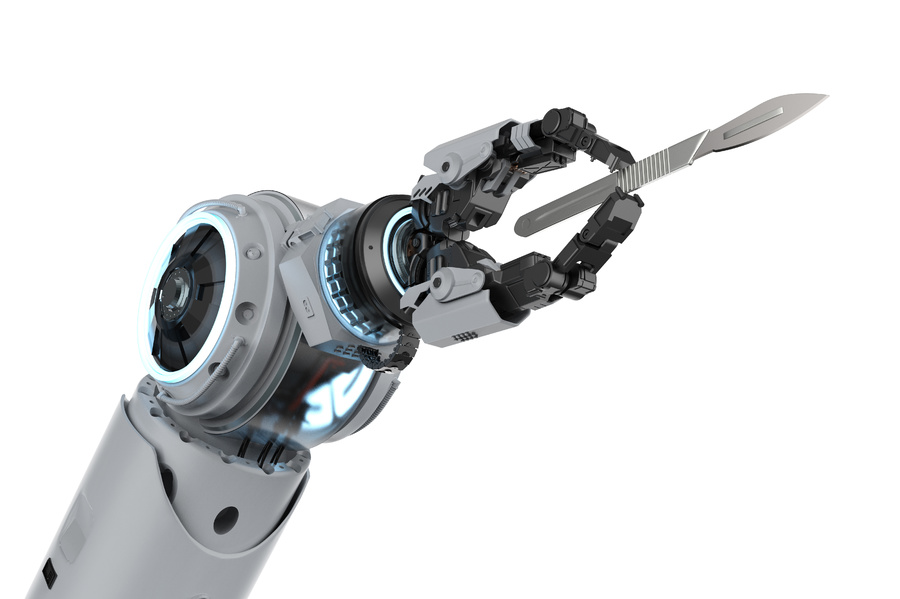 But it's really more like this:
Erectile Dysfunction After Prostate Surgery
Surgical prostate removal when the cancer is still localized has a good chance of allowing the patient to live for many more years. This makes it crucial that the surgery not cause functional damage to the structures around the prostate, including the nerves that trigger erection.
Despite best efforts and latest technology, a high percentage of men still experience some degree of erectile dysfunction after prostate surgery — as high as 85%, according to recent estimates.
Erectile dysfunction after prostate surgery can have a serious negative effect on the well-being of the men dealing with it. One large medical database study determined that men who experienced ED after prostate removal reported levels of sexual satisfaction as much as 50% lower than men who didn't have ED symptoms after their surgery.
How Can I Preserve or Restore My Erectile Function After Prostate Surgery?
Because postoperative ED affects so many prostate surgery patients, it has spurred the development of more than a dozen strategies for post-op penile rehabilitation.
While these strategies differ in approach and thinking, they share a common goal of speeding up the recovery of erectile function after prostatectomy. That said, most of them fail to pass the threshold as better than placebo (essentially "better than doing nothing").
Study Findings
If you're wondering how you're supposed to determine which medication or treatment strategy is right for you after prostate surgery, you're in luck. The American Urological Association recently published a comprehensive review of the available medical literature on managing erectile dysfunction in post-prostatectomy patients. 
In the study, researchers reviewed a total of 22 studies that enrolled 2711 patients and covered 16 different strategies for preserving and restoring erectile function post-prostatectomy. As we said, the review is comprehensive. It is also revealing.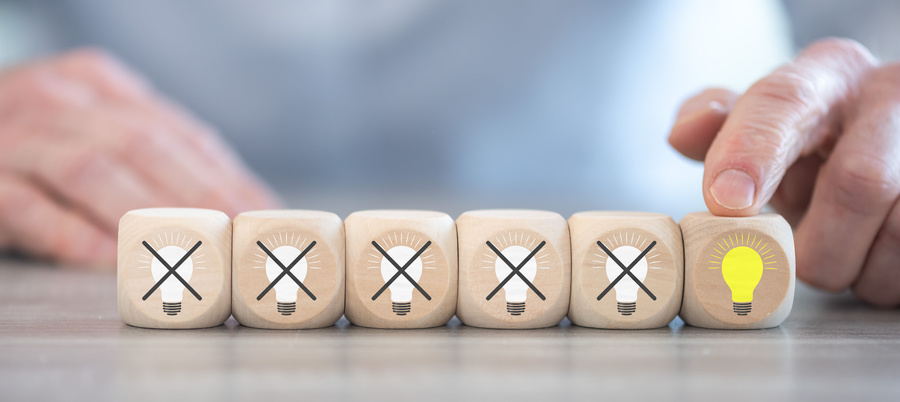 Out of the 16 rehabilitation strategies/schedules reviewed, only two restored erectile function faster and more completely than the placebo groups. Placebo groups received tablets with no medication in them, so the placebo group was basically the equivalent of "waiting it out."
So, what did those strategies entail? Additional medical procedures? A dozen pills to take every day? Surgical removal of your penis for maintenance and reattachment? 
You'll have to read on to find out, but we can give you a giant hint and tell you that one of them is available at eDrugstore.com today!
(Another hint: It is NOT the surgical penis removal one. That's not even a thing. Hopefully, you aren't surprised by that, but if you are, rest assured that this is not a solution for ED of any origin!)
What Treatments Work For Erectile Dysfunction After Prostate Removal Surgery?
It turns out that the two treatments most effective for post-prostatectomy ED are super accessible. The first is pelvic floor exercises, which require no drugs or equipment to perform. You simply contract your PC (pubococcygeus) muscle like you were doing reps of any other exercise.
Instead of boring you with an anatomy lesson that lists all the many muscles that surround your coccyx, we'll give you an easy way to remember what the PC muscle does:
Next time you go to the bathroom, try as hard as you can to stop urinating mid-stream. The muscle you contract to try to do this is the PC muscle.
While most people are familiar with exercises for this muscle for women, called Kegel exercises, it turns out that strengthening the pelvic floor muscles provides a very significant benefit to sexual performance and satisfaction for men as well.
The best penile rehabilitation strategy post-prostatectomy is a PDE5 inhibitor like Viagra or its generic, sildenafil.
So, Which is the Best Treatment to Manage ED After Prostate Surgery?
The review article we're discussing indicated that, while pelvic floor training is also effective, among the studies included in the review, the best penile rehabilitation strategy post-prostatectomy is a PDE5 inhibitor like Viagra or its generic, sildenafil.
Now, a lot of men use Viagra on an "as-needed" basis, usually about an hour or two before sexy time. But ED following prostatectomy is more complicated than that.
While we don't fully understand all the mechanisms that go into this form of ED, it seems as though it can be overcome with pelvic floor exercises and/or regular use of an ED drug like sildenafil.
Specifically, researchers found that a regimen of sildenafil 100 milligrams per day taken on a regular basis rather than on demand was associated with a significantly higher likelihood of erectile function recovery than any other ED management strategy. Sildenafil/Viagra remains the gold standard for treating erectile dysfunction.
Researchers believe that this restorative effect comes from maintaining the functionality of the blood vessels and nerves around the penis while the nervous system is adapting to the changes.
Prostate Surgery Doesn't Have To Wreck Your Love Life
Let's be frank: Prostate cancer is nothing to sneeze at. The prospect of having to undergo a surgery that may well save your life but carries a real chance of causing long-term sexual difficulties — that's a rough situation that would freak anyone out.
But the human body is astoundingly resilient, and treatments like pelvic floor exercises — and especially daily use of a PDE5 inhibitor like Viagra — can help maintain your equipment in good working order until your body's healing process catches up.
How eDrugstore Can Help
eDrugstore.com is proud to offer all of the PDE5 inhibitors currently on the market, including Viagra, Levitra, and Cialis. If you need a prescription, we can connect you with a licensed telehealth physician in your state for a confidential video consultation. The consultation, prescription, and even shipping are free: you just pay the cost of the medication itself. Call 1-800-467-5146 to schedule your consultation.
For more information about erectile dysfunction, visit the eDrugstore blog. To learn more about all the ED medications we offer, see our medication guide.
Randall is a medical writer with years of experience in the healthcare and pharmaceutical industries. After earning his Doctor of Pharmacy degree from the Albany College of Pharmacy and Health Sciences, he worked as an infusion and specialty pharmacist, where he discovered his passion for making trustworthy healthcare information accessible to everyone.