Highlights
Viagra isn't the only game in town; men with ED have choices for hard, long-lasting erections.
There are now generic forms available for Viagra, Cialis, and Levitra.
ED medications don't work the same for everyone. Read on to learn whether Viagra, Cialis, or Levitra is best for you.
| Brand Name | Viagra | Cialis | Levitra |
| --- | --- | --- | --- |
| Generic name | sildenafil | tadalafil | vardenafil |
| Strengths | 25 mg, 50 mg, 100 mg | 2.5 mg, 5 mg, 10 mg, 20 mg | 2.5 mg, 5 mg, 10 mg, 20 mg |
| Typical dosage | 50 mg | 10 mg (used as needed) or 2.5 mg used daily) | 10 mg; 5 mg (for men 65 and older) |
| How long it takes to work | 30-60 minutes | 30 minutes | 60 minutes |
| How long it lasts | 4 hours | Up to 36 hours | 4-5 hours |
| Most common side effects (according to manufacturers) | Stuffy or runny nose, headache, dizziness, upset stomach, nausea, rash, flushing, back pain, "blue" vision, muscle aches | Stuffy or runny nose, headache, indigestion, flushing, back pain, muscle aches | Headache, flushing, nasal congestion, dyspepsia, sinusitis, flu syndrome, dizziness, increased creatine kinase, nausea, back pain |
| Best for | Men who do not take nitrates | Men with regular and active sex lives, men with BPH | Men with diabetes |
When Viagra was introduced to the world, it was a game-changer: now there was a new way to treat male impotence, also known as erectile dysfunction (ED).
Less was known about male impotence prior to that time, and the treatment methods available to men ranged from inconvenient and off-putting (vacuum pumps) to downright scary (penile injections). Viagra changed all that and was even more popular than it was expected to be. Urologists added weekend hours to meet demand, and the drug rapidly became a blockbuster for Pfizer, with over $2 billion in worldwide sales per year. It's still a blockbuster drug despite now having more competitors in both brand name drugs and generics.
The presence of these drugs allowed men who thought their sex lives might be over to enjoy intimacy once again.
In 2003, competitors Cialis and Levitra were introduced to the market, and they too became very popular. All three drugs are in a class known as PDE-5 inhibitors, because they work by squelching the activity of an enzyme called PDE-5, and this allows the smooth muscle cells lining the blood vessels to the genitals to relax. In the presence of sexual stimulation, an erection is achieved much more easily. The presence of these drugs allowed men who thought their sex lives might be over to enjoy intimacy once again.
Viagra, Cialis, and Levitra all have slightly different properties and effects, and this means that one may work better for you than others. If your doctor clears you to take one of these drugs for male impotence, then trying another one is most likely safe, and you might get better results depending on your particular physiological makeup. Here's what you should know to make the most informed choice.
Viagra
Viagra is the brand name most closely associated with relief from male impotence, and it's often the first one men ask for when they discuss the condition with their physicians. Men who take drugs called nitrates for angina should not take Viagra, because it can cause a rapid and serious drop in blood pressure. Viagra is also known for having the odd side effect of slightly altering vision in some men, making everything look like it has a blue cast to it. The most common side effects with Viagra are headache, flushing of the face, indigestion, and stuffy nose.
Viagra has a longer track record of safety and effectiveness.
Viagra has a few advantages over its competitors Cialis and Levitra. For one thing, it has been around for five years longer, so there's a longer track record of safety and effectiveness. For another, generics are available for Viagra at greatly reduced prices. Viagra is still a blockbuster drug because it's well-known, it works, and it has "household name" status.
Cialis
When Cialis arrived on the market in 2003, it offered something that Viagra and Levitra didn't: a significantly longer half-life. Eventually, this property earned Cialis the nickname "The Weekend Pill," because a man could potentially take one on Friday night, and still feel the effects on Sunday. Though not all men who use Cialis experience a full 36 hours of effectiveness, the longer half-life allows men to have more spontaneity, as opposed to Viagra and Levitra, which should be taken 30 minutes to one hour before sexual activity, and whose effects only last around 4 to 6 hours.
In 2011, the US Food and Drug Administration (FDA) approved Cialis for treatment of enlarged prostate. Furthermore, it can be used to treat both enlarged prostate and impotence in men who have both. This is convenient because the incidence of both erectile dysfunction and prostate enlargement increases with age.
One of Cialis' strongest selling points is its longer half-life compared to competitors.
Cialis is also approved as a daily therapy, at dosages of 2.5 mg per day or 5 mg per day. For men taking daily therapy, the drug is taken at approximately the same time every day to address male impotence and allow men to enjoy a more spontaneous sex life.
Levitra
Though Levitra was the second medication for male impotence to be brought to market, it is the least well known of the "big three." Structurally, Levitra is more similar to Viagra than Cialis. It is almost 10 times more potent biochemically than Viagra, and because a lower dose is necessary, it may produce fewer side effects. Though Viagra, Cialis, and Levitra all target the enzyme PDE-5, Levitra targets this enzyme more selectively than the other two drugs. Viagra and Cialis also have effects on several other PDE enzymes, while Levitra appears to selectively target PDE-5 and PDE-11. Not much is known about PDE-11, which is found in the brain, heart, and testicles.
Levitra's half-life, at 4 to 6 hours, is slightly longer than that of Viagra, but significantly shorter than that of Cialis. Side effects with Levitra are similar to those for Cialis and Viagra (headache, stuffy nose, indigestion), but because of the selectivity of Levitra and the lower dosage required, these side effects may be less evident with Levitra than with the others.
Early studies indicated that Levitra may work better in men with diabetes. 
Early studies indicated that Levitra may work better in men with diabetes (another condition that predisposes men to erectile dysfunction), but not a lot of follow-up work has been done to determine if that is indeed the case, and if so why. However, if you are a diabetic and do not get relief from Viagra or Cialis, consider trying Levitra if your doctor okays it.
In general, if your physician believes that one of the PDE-5 inhibitor class drugs is suitable for you, then you can probably take any of them safely. There may be some trial and error involved before determining which drug and which dosage works best for your physiology and your lifestyle. Viagra's greatest strength, perhaps, is its name recognition and long track record of success. Cialis has emphasized its longer half-life, and Levitra is noted for its selectivity for PDE-5 and lower required dosage.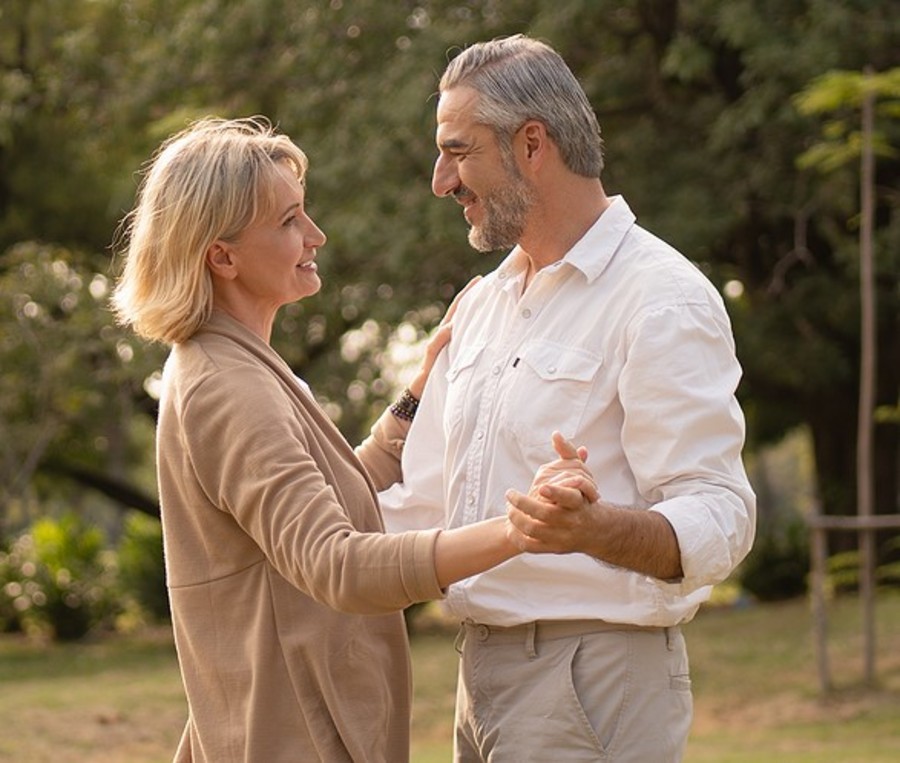 Consider your overall health, your lifestyle, and your tolerance for side effects as you make your selection among the "big three" medications for male impotence, and don't be overly discouraged if you don't get great results with a particular choice, because the others are most likely safe for you to try, and could work better.
eDrugstore.com offers lifestyle medications like Viagra, Cialis, and Levitra with unparalleled convenience, and even includes a free medical evaluation. eDrugstore.com ships quickly and is committed to the highest standards of customer service and privacy.
Paula Clark worked in the healthcare industry for 17 years before becoming a full-time freelance health and medical writer. Her clients appreciate her ability to convey complex information in terms laypeople can understand. Paula prides herself on the depth and accuracy of her research. Her goal is to add authority to your site in words that will delight both Google and your readers.