There are a lot of options for men with erectile dysfunction, most of which are in the form of tablets taken "on demand" or "as needed." But new research comparing different dosing regimens suggests this may not be the best way to use these drugs to manage ED. Whatever dosing regimen you use, you can count on eDrugstore.com as a trusted, convenient source for all the most popular erectile dysfunction and sexual health medications. 
One of the most common questions we get here at eDrugstore.com is whether it's better to take a shorter-acting ED drug like Viagra every day, a longer-acting ED drug like Cialis every day, or a higher dose of Viagra "on demand" (about 30 minutes before having sex). The answer depends a lot on your body and your lifestyle, and what works for one guy doesn't always deliver results for another.
Today we're going to look at all three of these options to see how they compared in a recent clinical trial in terms of effectiveness and side effects.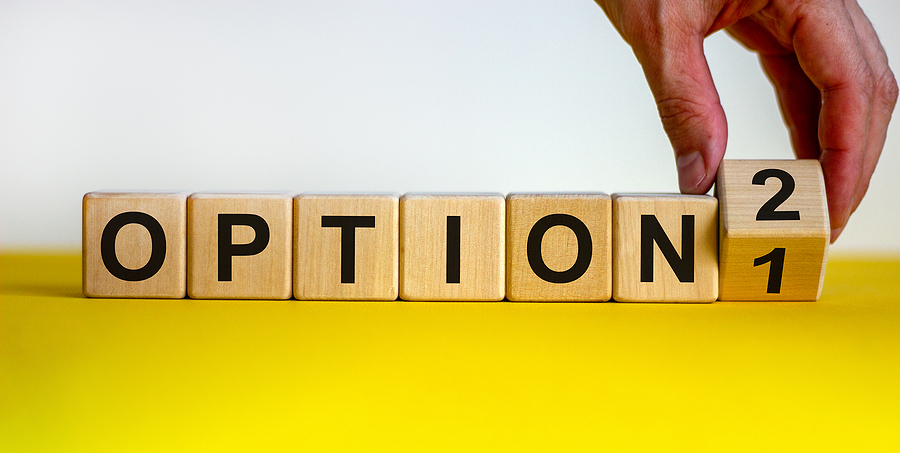 Options on Options
Good news here: if you're a man struggling with erectile dysfunction, you've never had more treatment options available to you. There are the traditional, immediate-release ED drugs like Viagra (sildenafil) and Levitra (vardenafil), which are both very similar chemically and in effectiveness. They take about an hour to start working and last around four to five hours. Cialis, or tadalafil, is a much different molecule that starts working in an hour and continues working for up to 36 hours.
For quite a while, there's been a focus on developing new ED drugs and formulations that allow for a more "on-demand" dosing. The thinking is that for many men, sex isn't something that gets planned and calendared in advance and that men report greater satisfaction with their sex lives when they have the option to be spontaneous.
This has led to new versions of older ED drugs like vardenafil being formulated into rapid-release tablets like Staxyn, as well as the discovery of new, faster-acting ED drugs like Stendra (avanafil). It's also led to some new approaches to dosing of old favorites like Cialis and Viagra. But new studies suggest that while the thinking about spontaneity may be on the right track, the on-demand dosing approach may not be the best way to achieve it.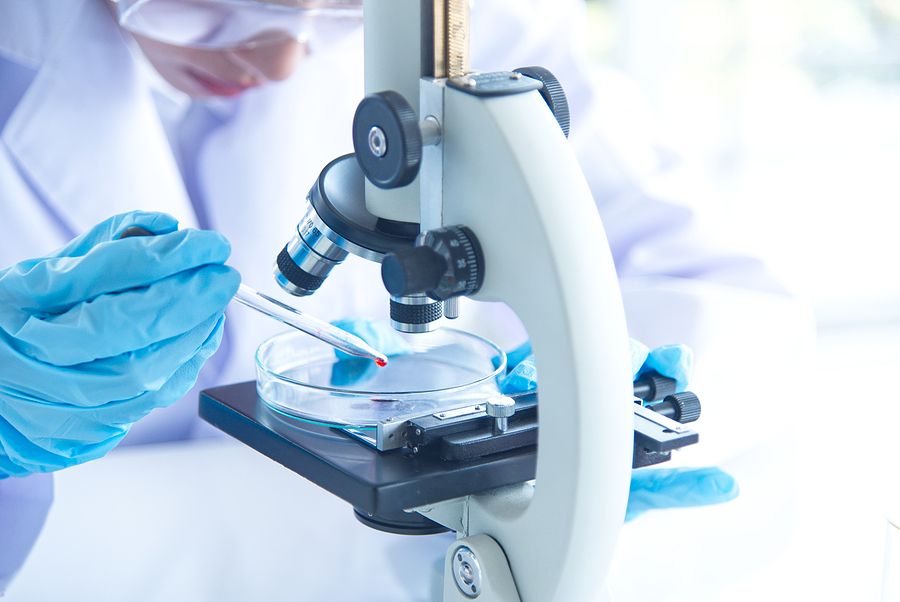 The Latest Science
In particular, one clinical trial published recently compared the safety and efficacy of two different doses of sildenafil, the active ingredient in Viagra, to each other and to daily Cialis (tadalafil). Researchers randomized 334 men with erectile dysfunction to receive sildenafil 50 milligrams once a day (sildenafil regular), tadalafil 10 milligrams once a day (tadalafil regular), or sildenafil 100 milligrams taken 30 minutes before intercourse (sildenafil on demand).
To measure the results, study participants were assessed based on their scores on two questionnaires: the International Index of Erectile Function (IIEF-5) questionnaire (available here) and the penile Erection Hardness Score (EHS, available here). These tools tell researchers not only the degree of erectile dysfunction a patient is experiencing but also their feelings of confidence and satisfaction with their ability to get and maintain an erection.
One important note before we get to the results: This study was carefully designed to ensure all three treatment groups were as similar as possible in terms of age, body mass index, education, ED duration, and baseline IIEF-5 and EHS. This is essential to avoid accidentally introducing new variables that could skew the results.
For instance, if you're trying to compare dosing regimens, you can't compare regimen A in a group of men with an average age of 45 against regimen B in a group with an average age of 60. ED affects men differently depending on their age, so not balancing the groups by age can potentially over- or underestimate how effective the treatments were.
The Verdict
After three months of treatment, IIEF-5 and EHS scores significantly improved in all three groups compared to baseline scores. While researchers found no statistically significant difference in IIEF-5 score between the sildenafil regular, tadalafil regular, and sildenafil on demand treatment groups, the Erection Hardness Score was substantially higher in the sildenafil on demand group than in the other two groups (3.48 for on-demand versus 3.12 for sildenafil regular and 3.16 for tadalafil regular).
Summary of Trial Results (Wang et al., 2019)
Sildenafil Regular
Sildenafil On Demand
Tadalafil Regular
Dosing
50 mg once daily
100 mg taken thirty minutes before sex
10 mg once daily
IIEF-5 Score (@3 months)
15.15
15.55
15.54
Erection Hardness Score (EHS) (@3 months)
3.12
3.48
3.16
Effectiveness Rate
(@3 months)
76.2%
62.4%
80.8%
Side Effect Rate
Low
Low
Low
Interestingly, even though sildenafil on demand produced a greater Erection Hardness Score, this group also experienced the lowest effectiveness rate (ER). This is a measurement that takes into account other factors that influence how effective the treatment is for the patient overall. While a medication may produce a certain effect, it may also cause side effects at the required dose, or it may be inconvenient or difficult for the patient to take — factors that would lower the effectiveness rate.
The lower effectiveness rate of sildenafil on demand makes sense given that the discontinuation rate for traditional on-demand dosing of ED drugs can be as high as 50 percent!
These study results suggest that daily use of a lower daily dose of Viagra may be about as effective as daily Cialis and may even be more effective than the traditional higher-dose Viagra taken shortly before having sex — all without significantly increasing side effects.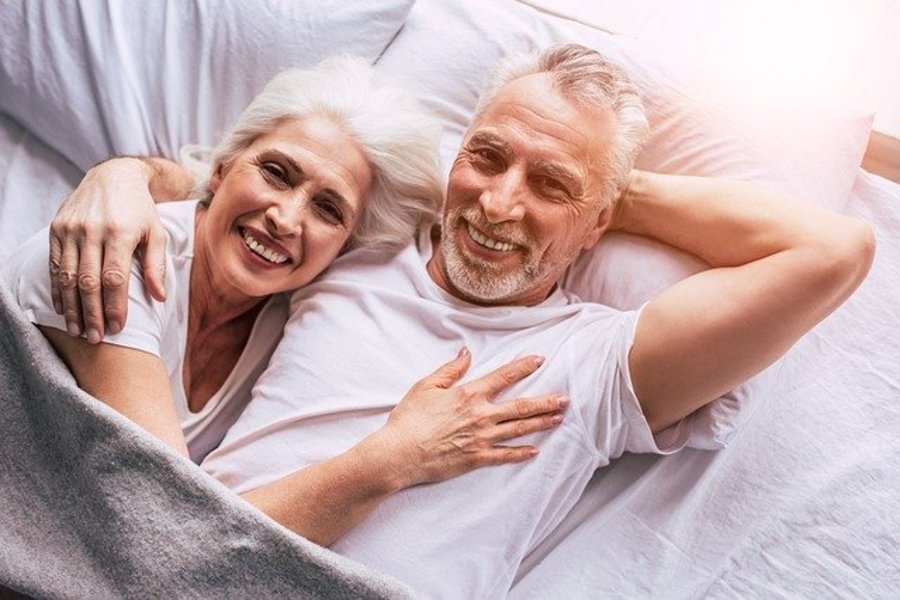 So What's the Answer?
At eDrugstore.com, we can't tell you which ED treatment will work best for you. That's between you, your doctor, and your … well, you know.
But we do stock all the most popular ED drugs like Viagra and Cialis and a wide selection of products for all your men's health needs. And if you need to talk to a doctor about a prescription for your ED symptoms, we can even connect you to one in our network of licensed telehealth physicians. Visit eDrugstore.com today to get started!
Randall is a medical writer with years of experience in the healthcare and pharmaceutical industries. After earning his Doctor of Pharmacy degree from the Albany College of Pharmacy and Health Sciences, he worked as an infusion and specialty pharmacist, where he discovered his passion for making trustworthy healthcare information accessible to everyone.