Walmart is hands-down the largest retailer in the United States, and it consistently ranks in the top three largest retail pharmacies, alongside CVS and Walgreens. In some parts of the country, it's the only accessible in-person pharmacy. Walmart is well known for saving people money overall, yet on a case-by-case basis, Walmart may not be the best deal, and this is especially true with prescription drugs.
---
In this article, we'll break down the numbers so you can see how Walmart stacks up when it comes to the most popular erectile dysfunction medication on the market.
Walmart's Prices on Viagra
In September 2023, Walmart sells 50 milligrams of Viagra for $44.09 and 100 milligrams for $88.18. Both are more expensive than the national averages of $40.48 and $80.95, respectively. Overall, this is the third most expensive price for brand-name Viagra among the retailers we track, with only Walgreens and CVS carrying higher prices.
For generic sildenafil, Walmart sells 50 milligrams at $0.81 and 100 milligrams for $1.61. These are both substantially lower than the industry averages of $3.09 and $6.18 but higher than Rite-Aid's prices of $0.67 and $1.34.
Generic or Brand Name?
Considering the large difference in prices, you may be wondering what the difference is between brand-name Viagra and generic medication. In terms of active ingredients, there is no difference; the U.S. Food and Drug Administration requires generics to have the same active ingredients, with identical dosage and strength, and the same quality, stability and safety.
The difference is in the inactive ingredients, such as the flavoring and preservatives. While usually these make no difference, some people may find different formulations work better for them.
Viagra: The Facts
Like its competitors Levitra (vardenafil) and Cialis (tadalafil), sildenafil is a phosphodiesterase-5 (PDE5) inhibitor that blocks the action of an enzyme in the body. This keeps blood vessels open, allowing the penis to fill with blood and making it easier to become erect. It generally needs to be taken a half-hour to an hour before you expect any physical intimacy.
Viagra is taken orally and as a result, has an effect on the whole body. Common side effects include a runny nose, headache, flushing, and an upset stomach. More rarely, because Viagra also acts on other enzymes, there may be vision-related side effects such as cyanopsia, a blue tint to your vision.
Pfizer's patent on Viagra expired, depending on who you ask, in 2017, 2018, or possibly 2020, paving the way for generic drug manufacturers to make their own versions of the active ingredient, sildenafil. Here's a superb article if you'd like to read more on Viagra's patent drama.
Viagra and sildenafil are only available by prescription, but the vast majority of men only need a brief consultation with a doctor to get a prescription. This can be done in-person or via telehealth.
Who Should, And Shouldn't, Take Viagra?
Viagra is approved for men 18 and older for erectile dysfunction. It's also approved for treatment of pulmonary hypertension for adults 18 and older. Currently, it's being considered as a treatment for Reynaud's disease, a reduction of blood flow to the fingers, but it's not currently approved as a treatment.
Viagra isn't recommended for people with
Uncontrolled blood pressure
Serious heart or liver problems, including a recent stroke or heart attack or advanced heart disease
Vision or hearing concerns
These are usually due to one of two factors; sildenafil's wider impact on blood pressure by keeping blood vessels across the body open, which can dangerously lower blood pressure in certain conditions, and its action on other phosphodiesterase enzymes.
PDE4, for example, is related to certain visual functions, and as a result, a rare side effect is cyanopsia, a blue tint on the vision. While these side effects are uncommon, talk about how Viagra works with your doctor and if it might interact with any conditions you have. Other PDE5 inhibitors don't interact with these enzymes and will be a better option.
Similarly, Viagra shouldn't be taken with nitrates, protease inhibitors, or certain antibiotics or antihistamines. If you're using an alpha blocker, you should be careful not to take Viagra within four hours of consumption, and discuss ED drugs with a professional.
What Your Prescription Really Costs You
How long does it take to get a script filled at a brick-and-mortar retail pharmacy? An hour, if we're being generous? Plus another hour of driving between the pharmacy and your home? And if your doctor forgets to call the prescription in? Forget about it! All of it is wasted time that costs you money, even in the best-case scenario.
How much money?
Well, how much do you make per hour at your job? Multiply that by how much time you'll spend filling your prescription, and you'll get the amount you would save by ordering from eDrugstore instead.
That's because we're not just another online pharmacy; we're also a full-service health facilitator that can connect you to a licensed physician who can discuss your concerns about erectile dysfunction and write a prescription if you're a good candidate for therapy.
Once we receive this prescription (or one sent from your own doctor), your medication will be discreetly shipped right to your door for no extra cost.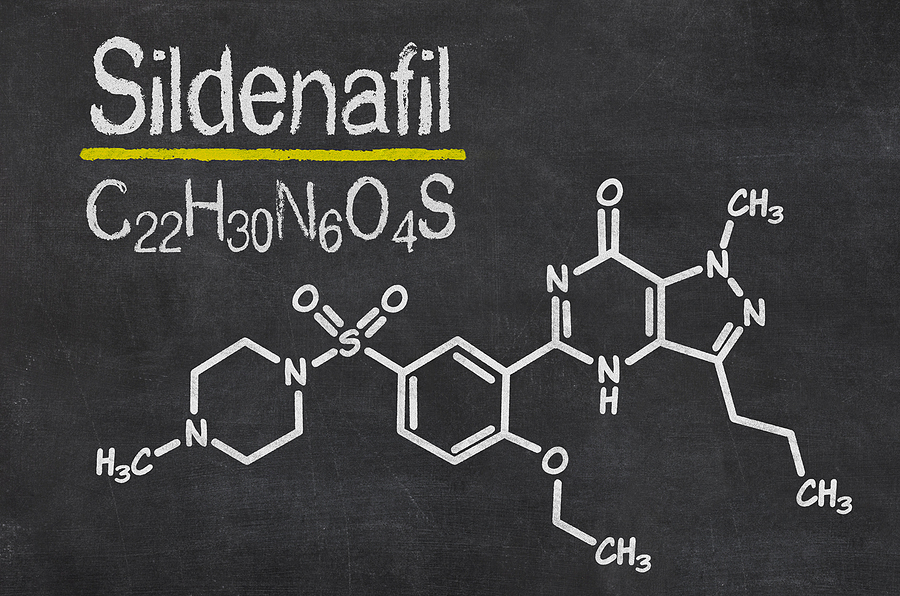 Stay Safe, Save Time With Free Shipping
Ordering erectile dysfunction drugs like Viagra and sildenafil from eDrugstore.com, on the other hand, means convenient, discreet delivery right to your doorstep — no trips, no contact, and no extra charge. Save time while preserving your peace of mind. Check out our selection of medications for erectile dysfunction and sexual health today.
Dan is a long-time freelance writer focusing on technology, science, health, and medicine, with a lifelong interest in physics, biology, and medicine. His work has taken a particular focus on scientific studies "beyond the headlines," reading the study to more closely examine the results.