Many athletes have used Viagra (sildenafil) to enhance their performance. The theory is that since the drug dilates the blood vessels and reduces blood pressure, it allows oxygen, nutrients, or medications (like steroids) to be delivered more quickly and effectively. Some studies have shown an improvement in athletic performance while taking sildenafil – up to a 39% decrease in mean biking time for a set course in one study – but the research as a whole does not suggest a significant improvement in performance from taking sildenafil.  Another similar study found that only 2.8 of their research subjects had improved performance on sildenafil. However, sildenafil does have some physiological effects, including reducing pulmonary hypertension. There may also be a psychological component to improved performance. Do not take sildenafil to enhance athletic performance without first consulting with a doctor. If you are interested in sildenafil for any reason, athletic or otherwise, eDrugstore can help you get your prescription and fill it fast, conveniently delivering it to your front door. 
In July 2020, former NFL wide receiver Chad Johnson tweeted that he took Viagra before every game he played. While many performance-enhancing drugs are banned in the NFL and other sporting organizations, Viagra (sildenafil) slips through the cracks of many leagues.
This is because there is still a lot of mystery around whether Viagra really constitutes a performance-enhancing drug. There have been numerous studies that attempt to answer the question over the years. This article describes some of that data and tries to answer the question once and for all – does Viagra help with sports performance?
Why Do Athletes Take Viagra?
Though sildenafil improves performance in the bedroom, it is really a drug of the circulatory system. Viagra dilates the blood vessels and improves blood flow, which allows blood to enter the penis and cause an erection. Erections are just a happy side effect of the circulatory action.
Improved blood flow is thought by some to have performance-enhancing effects because it improves the flow of oxygen and other chemicals to the body.  Athletes are frequently deprived of oxygen because of the intense aerobic effort involved in sports. This is especially true for sporting events that take place at high altitudes, or for sports that involve changes in altitude like cross-country running.
Does Science Support It?
Some studies do suggest that Viagra can help improve the flow of oxygen during periods of hypoxia (lack of oxygen). One Stanford study from 2006 measured the effect of sildenafil on bikers under normal conditions and then under simulated high-altitude conditions. They found that for normal conditions, sildenafil did not have a significant impact on performance times.
However, for the simulated high-altitude bikers, their performance and other biometric markers improved significantly. The time it took to complete a trial course was reduced by 15% overall. Better still, after taking out of consideration those research subjects who did not respond to the drug at all, their average time was reduced by 39% after taking sildenafil.
These results are promising, but there are more recent studies that do not reach the same conclusions.
A few years later, researchers at the University of Miami attempted to improve upon the Stanford study by testing a larger pool of participants. The Stanford study only tested 10 trained cyclists, which could have resulted in some skewing of the results. The Miami researchers tested 20 men and 15 women through a cycling time trial. They found that only one subject had a significantly improved time after taking sildenafil, or only 2.8% of total participants.
Another study from 2019 undertook a very similar experiment with sildenafil and bikers. In their study, they found no significant improvement in performance after taking sildenafil, even at high altitudes.
Most of the recent research tends to agree with these findings. Researchers from the University of British Columbia reviewed 14 studies about the role of sildenafil and exercise and concluded that sildenafil does not reliably improve performance in hypoxia.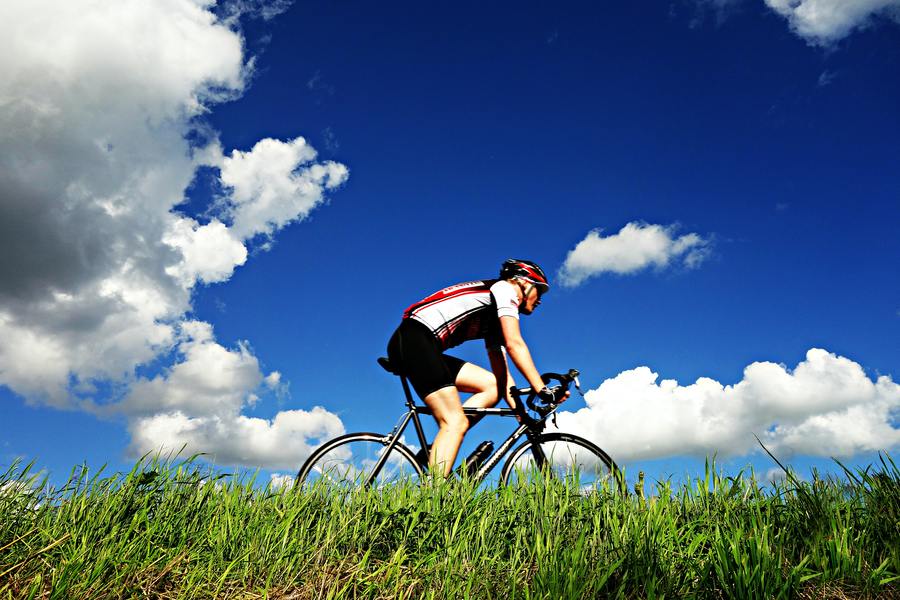 Then Why Do Many Athletes Swear by It?
While Viagra may not necessarily improve performance in a scientifically rigorous way, there are physiological effects of taking the drugs. While the review from British Columbia concluded there is not enough evidence to demonstrate an increase in performance, studies noted a significant decrease in pulmonary artery pressure.
Pulmonary artery pressure is one type of blood pressure, and pulmonary hypertension (high PAP) can be dangerous. Symptoms of pulmonary hypertension include shortness of breath, fatigue, dizziness, and chest pain. All of these symptoms are detrimental to performance on the field.
Pulmonary hypertension can be caused by high altitudes and hypoxia. So the beneficial effects that athletes claim to feel may be associated with the drop in PAP. This is especially true for athletes that regularly expose themselves to high altitudes or hypoxia, such as winter sports athletes and cross-country runners.
Some athletes also take Viagra to enhance nutrient delivery. The dilation of the blood vessels caused by sildenafil allows other chemicals to be absorbed more easily and effectively. Many athletes take sildenafil in combination with anabolic steroids to get the most out of their effects.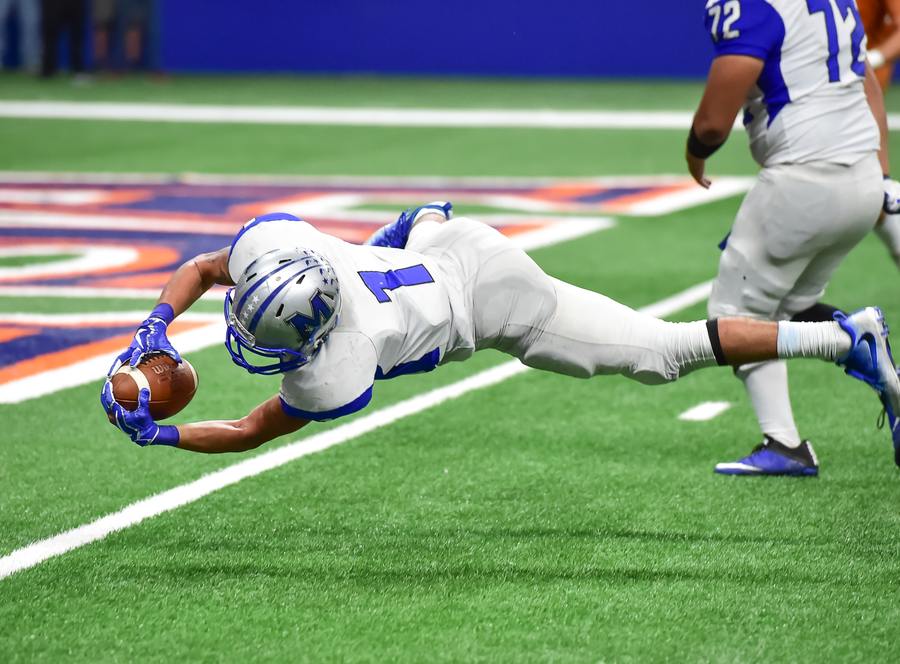 The Verdict
Viagra may help some people with performance, but the effect is far from universal. There are some physiological factors at play, but a lot of it probably comes down to psychology. Taking Viagra before a game may help athletes feel more virile, which could influence their confidence during the game. However, this would not account for any female athletes taking the drug.
The studies do generally agree that the benefits of Viagra for athletic performance are limited to high-altitude situations. So athletes like Chad Johnson, who took Viagra before every game, may be overdoing it. The highest-altitude football stadium is Sports Authority Field at Mile High in Denver (5280 ft). While this is certainly enough to feel a slight difference in oxygen levels, it is not an extreme elevation (for context, base camp at Mount Everest is at a 17,000 ft elevation.)
And some of the benefits of sildenafil, like treating pulmonary hypertension, are more relevant for long-term exposure to high altitudes – not just a few hours for a game.
Overall, sildenafil does not seem to significantly enhance athletic performance, but it does seem to help with negative consequences of hypoxia that can inhibit performance. So in these types of conditions, taking Viagra for athletics may be a smart move.
Should I Take Viagra Before I Exercise or Compete?
Do not forget – sildenafil is a prescription drug. You should only take it if it is prescribed to you by a doctor you trust. That said, there may be circumstances in which it might be worth it for you and your doctor to discuss using Viagra for athletics.
If you live in a high-altitude part of the world, you may be at more risk for pulmonary hypertension, which can be treated with sildenafil. Pulmonary hypertension may also run in families.
There are also supplements designed to mimic the effects of sildenafil that may be a good way to start if you are exploring the possibility of using Viagra for athletics. Just be aware that supplements are not the same thing as the real medication – so the effects won't be exactly the same. Regardless of what you choose, make sure to discuss any change in medication (including supplements) with your doctor.
If You Do Need Viagra, You Can Get It Conveniently and Discretely
Ordering medications online is the convenient, modern way to fill prescriptions, but only from sources you trust. eDrugstore.com can accept your prescription for erectile dysfunction medication easily by fax, fill it, and have it delivered discretely to your door.
And if you don't have a prescription yet, we can handle that as well. It can be difficult to talk to a doctor about erectile dysfunction, so we offer discrete online consultations with our team of expert physicians to help you get the prescription you need.
You can check out our sexual health and erectile dysfunction pages to learn more about how we can help you today.
Miles Martin is a freelance medical writer who has written for private practices, blogs, and healthcare marketing agencies. He holds no cryptocurrencies or digital assets.