Overview
Viagra (sildenafil) and Cialis (tadalafil) are popular oral medications used to treat erectile dysfunction (ED).
Each of these medications has its own pros and cons, meaning what works best for you might not be the best option for someone else.
Research shows generic medications to be just as effective when compared to their branded counterparts.
See the table below for a summary of Viagra, Cialis, and their generic equivalents. 
| | | | | | | |
| --- | --- | --- | --- | --- | --- | --- |
| Generic Drug Name | Branded Drug Name | Length of Effectiveness | How Long it Takes to Work | Typical Dosage | Available for Daily Use | Best For |
| sildenafil | Viagra | 2-5 hours | 30-60 min | 50 mg | No | Men who don't take nitrates |
| tadalafil  | Cialis | Up to 36 hours | 30 min | 10 mg (as needed), 2.5 mg (daily use) | Yes | Men who don't take nitrates, men with BPH |
Since Viagra was first introduced to the world in 1998, men have been willing to pay whatever it cost for the wonder drug that put sex back into their lives.
These days, men have more options than ever to treat ED, including generic options that work just as well as the brand-name drugs (in most cases) but cost much less.
Wondering which generic may be right for you? In this article, we'll put two of the most popular generic ED meds head to head to help you decide. Read on as we compare leading generic ED drugs sildenafil (Viagra) and tadalafil (Cialis). 
How Do ED Drugs Work?
Erectile dysfunction (ED) drugs, also commonly referred to as "prescription lifestyle medications," are oral medications taken to improve erectile function. The medical classification of these drugs is "phosphodiesterase type-5 (PDE5) inhibitors," which are drugs that work by increasing blood flow to the penis. They are safe for use in most men, but they should not be taken by men who take nitrates or who have certain health conditions.
PDE5 inhibitors like sildenafil and tadalafil are the most commonly prescribed treatment for ED in healthy men. They are so commonly prescribed because research shows that they are safe and effective in treating ED for about 70 percent of men. When asked in a national survey, men's health specialists in the United States and Europe reported that they would personally choose PDE5 inhibitors to treat their own ED and other erectile function problems.
Examples of safe and effective prescription lifestyle medications include:
PDE5 inhibitors are available by prescription only. Many providers will prescribe ED medications along with lifestyle changes, such as making improvements to diet and exercise routines. Your treatment plan will depend on what best suits your health and lifestyle. 
How Do Generic ED Drugs Work?
Generic drugs are made to work in the same way as branded medications. They must undergo rigorous evaluation to prove they are just as safe and effective as their branded counterparts. They also must contain the same active ingredient as the branded version and are not allowed to differ in:
Dosage (how much you take and when you take it)
Quality
Route of administration (how you take it)
Strength
Generic medications are not always available for branded drugs. However, both Cialis and Viagra, two of the most popular ED meds, have safe and effective generic versions on the market. Sildenafil is the generic equivalent of Viagra, and tadalafil is the generic equivalent of Cialis.
Research shows that both Cialis and its generic have a 60-70 percent success rate in treating ED. Studies have also shown that both sildenafil and branded Viagra have close to a 70 percent success rate in treating ED. This means that the branded and generic versions of these drugs are equally effective and safe to use.
Generic medications are traditionally more affordable than branded prescription drugs. You may be able to save money by switching to the generic tadalafil or sildenafil. You should speak to your provider if you're interested in switching from Viagra or Cialis to sildenafil or tadalafil.
Bottom line: Generic drugs are safe, effective, and typically less expensive than their branded counterparts. 
How is Sildenafil Different from Other ED Drugs?
Viagra is the most popular erectile dysfunction (ED) treatment currently available on the market, but it works in the same way as other ED drugs. Simply taking a single dose does not result in an immediate erection. You will still need to use sexual stimulation to achieve and maintain an erection while taking Viagra or sildenafil.
Sildenafil has been heavily researched and remains a popular first-choice of men around the world. You should take sildenafil approximately 30-60 minutes before sexual activity. Sildenafil/Viagra typically begins working within two hours and can remain effective for up to five hours.
How is Tadalafil Different from Other ED Drugs?
Tadalafil (Cialis) also works by increasing blood flow to the penis. However, some men choose it over other ED drugs because it stays in the body longer. It can last for up to 36 hours, which exceeds the averages for Viagra, Levitra, and Stendra.
Tadalafil also comes in a version that's taken daily, rather than as needed. Many men choose daily tadalafil/Cialis because it allows them to be ready for sex spontaneously.
How long tadalafil lasts for you depends on your own physiology and metabolism of the drug. It also depends on which type of tadalafil you take. The as-needed 20 milligram dose of tadalafil should be taken approximately 30 minutes or longer prior to anticipated sexual activity. Daily-use doses are smaller (typically 5 milligrams) and should be taken close to the same time each day. 
Can I Take Sildenafil and Tadalafil Together?
Taking two safe and effective ED drugs might sound like a great idea, but it is unsafe to mix ED medications. Taking more than one of these drugs at one time can cause severe side effects or adverse reactions. You should speak with your provider if you feel your ED medication is not working well for you.
You should also avoid taking prescription ED drugs with any over-the-counter dietary supplements marketed to treat ED. Many of the supplements marketed as "herbal Viagra" are dangerous, as they often contain unlisted drugs and other potentially harmful ingredients. Never take a supplement for ED without consulting your provider.
Who Should Avoid Taking Sildenafil or Tadalafil?
Drugs like sildenafil and tadalafil are safe for most men, but they are not the best option for everyone. If you have a history of heart disease, heart failure, or very low blood pressure, then you may not be able to take sildenafil or tadalafil. These drugs may also negatively interact with certain prescription medications, such as nitrate drugs.
Side effects for ED drugs are typically mild. Your sensitivity to ED drugs and their side effects depends on your physiology and current medications. You should speak with your provider if you are worried about the side effects of your ED medication.
Side effects for ED drugs may include:
Back Pain
Dizziness
Headache
Indigestion
Muscle aches
Nausea
Stuffy or runny nose
Upset stomach 
How Do I Decide Which ED Drug is Right for Me?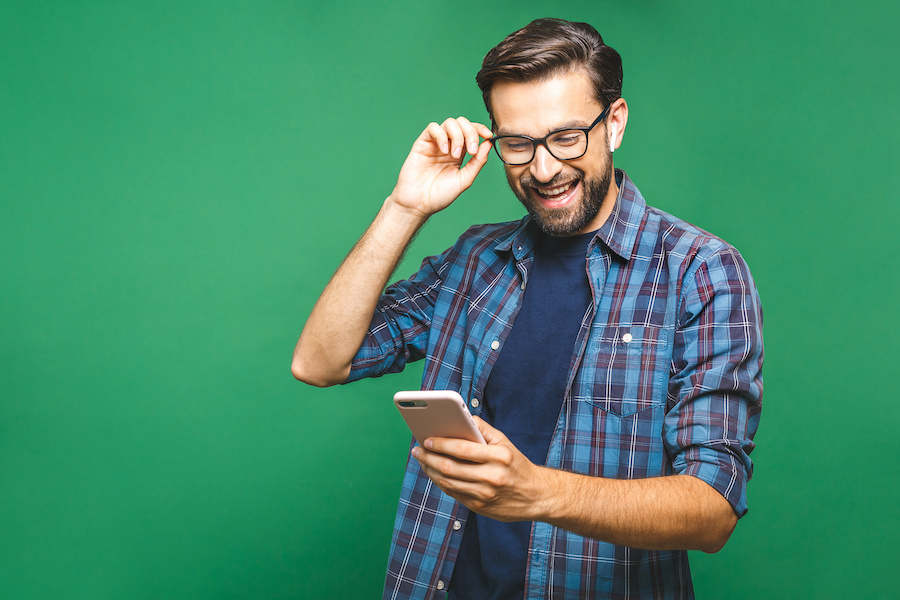 A medical provider can help you to identify the cause of and best treatment options for your ED. In fact, you can speak to a provider and browse your treatment options at the click of a button with eDrugstore.com. We carry both sildenafil and tadalafil as well as their brand-name versions, Viagra and Cialis.
If you would like to explore your treatment options, you can speak to a medical provider for free by calling 1-800-467-5146, or by visiting our erectile dysfunction page today.
To learn more about ED and other sexual health and intimacy topics. follow our blog.
Shelby is a public health professional with research and field experience in sexual and reproductive health. She holds a Master of Public Health (MPH) and is a Certified Health Education Specialist (CHES).