A new extra-tunical grafting (ETG) procedure provides hope for men suffering from Peyronie's disease.  
Close to nine percent of middle-aged and older men are currently living with Peyronie's disease. Both Peyronie's disease and erectile dysfunction (ED) can create significant complications in men's sex lives. Medical treatment for Peyronie's is traditionally invasive, but the extra-tunical grafting (ETG) procedure offers a less-invasive option to men living with this condition.
This article discusses Peyronie's disease, it's relationship to ED, and new research related to ETG procedures. Read ahead to learn more about treatment for both Peyronie's disease and ED.
What is Peyronie's Disease?
Peyronie's disease is characterized by curved, painful erections. This disease is caused by noncancerous, fibrous scar tissue that develops on the penis. This scar tissue can be a result of an accumulation of penile tears or injury to the penis over time.
Peyronie's typically causes a significant curve and noticeable pain in the penis, so it is not often missed. Peyronie's disease symptoms include:
Pain during intercourse
A significant bend in the penis
Sudden changes in the shape of the penis
ED symptoms
Hard lumps on the side of the penis
Peyronie's makes it challenging for men to maintain an erection and engage in intercourse. Some men even experience shortening of the penis as a result of this disease. Living with this disease can cause men to also experience emotional duress and anxiety surrounding sex.
New Hope for Peyronie's Disease Treatment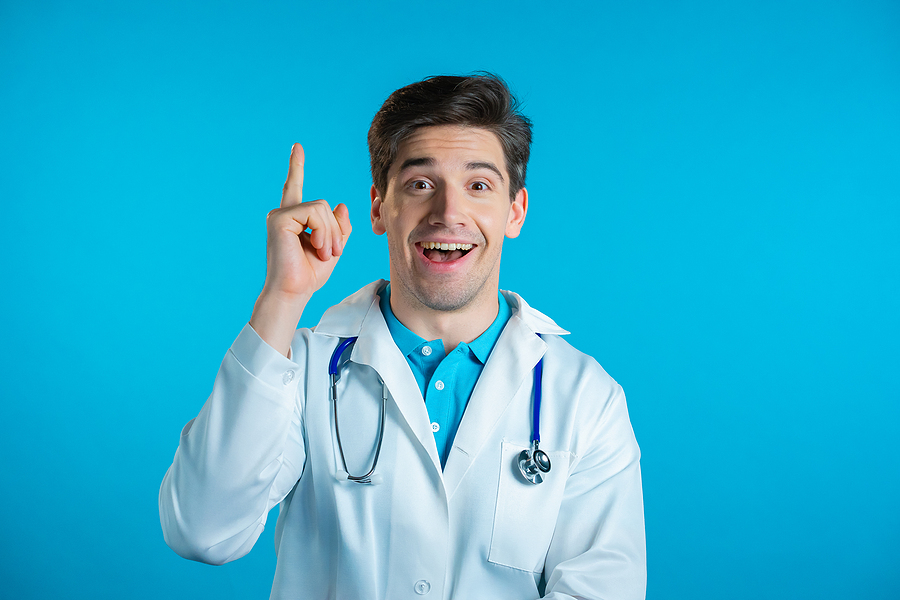 In recent years, medical professionals and researchers have explored both surgical and non-invasive procedures to treat Peyronie's. The current standard of care for treating the disease includes penile implants, inflatable penile prosthesis, and incision and grafting.
A more recent surgical treatment, extra-tunical grafting (ETG), has shown promise at treating Peyronie's. This procedure creates structural support within the penis to prevent bending during erections and intercourse. The ETG procedure was first introduced in 2017 and does not require an incision, which reduces the risk of adverse outcomes such as sexual dysfunction.
Recent research has extensively explored the ETG procedure as a less-invasive treatment option for Peyronie's disease. The University of Texas Southwestern Medical Center recently evaluated a cohort of patients who underwent the ETG procedure and followed them for approximately 200 days. The patients overwhelmingly reported satisfaction and positive outcomes following the procedure, with 85% of the cohort reporting that their sexual function had improved.
Overall, the ETG treatment has consistently shown to be low-risk for future impotence and to be effective at improving patient satisfaction with sexual function.
When Should I Seek Medical Attention for Peyronie's?
This disease will not go away naturally or without treatment. Men typically have the best outcomes when they begin treatment early. Without intervention, the condition may worsen as time goes on.
Men should always speak to a medical provider if they experience changes or pain during their erections. Peyronie's also results from injuries to the penis, such as penile fractures, meaning men should always seek medical care if they have a major injury to their penis. Treatment plans often aim to reduce pain, straighten the penis, and enable men to engage in intercourse without complication.
What is the Relationship Between Peyronie's and Erectile Dysfunction?
Peyronie's disease and ED are intimately connected. ED puts men at higher risk for Peyronie's and, conversely, Peyronie's can lead to ED in the long run. Men living with both ED and diabetes are four to five times more likely to develop Peyronie's.
Men suffering from Peyronie's and mild ED may benefit from oral medications used to treat ED. Men who have recently developed Peyronie's typically benefit most from oral medications, like Viagra, compared to those with advanced stages of the disease. These oral medications can increase penile rigidity associated with age, which can actually prevent complications that lead to Peyronie's.
Where Can I Find Treatment for ED?
Men should speak to a medical provider before taking any medication to improve erections or to address painful erections. A provider can help to assess the root causes of ED or the beginning stages of Peyronie's disease. A combined treatment approach of oral medication and lifestyle changes is often the most effective course of action for treating ED.
Fortunately, accessing safe and effective treatment for ED is easier than ever with eDrugstore.com. Men can schedule an assessment with a medical provider and choose between a variety of erectile dysfunction treatment options, all online. Learn more today by visiting eDrugstore.com.