Did You Know? February 14th is Also National Condom Day.
Americans can celebrate Valentine's Day and National Condom Day on February 14th.
February 14th receives national attention for Valentine's Day, but it is also National Condom Day in the United States.  Condoms are not only effective for the prevention of sexually transmitted infections (STIs), but they also prevent pregnancy. National Condom Day is the perfect time to bring awareness to the value of safer sex practices.
Great sex is safe and consensual, so get ready to celebrate National Condom Day by reading all about condoms below.
All About Condoms
Condoms are thin barriers worn during sex to prevent bodily fluids (e.g. semen), bacteria, or viruses from entering the body. There are internal condoms, also referred to as "female condoms," and external condoms, also referred to as "male condoms." External condoms are the most commonly used in the United States.
Condoms come in a variety of colors, sizes, materials, and even textures. Latex is the material traditionally used to make condoms, but polyurethane and polyisoprene condoms are available for anyone with a latex allergy. It is easy to obtain condoms because they can be found in most grocery and convenience stores.
Communication and Consent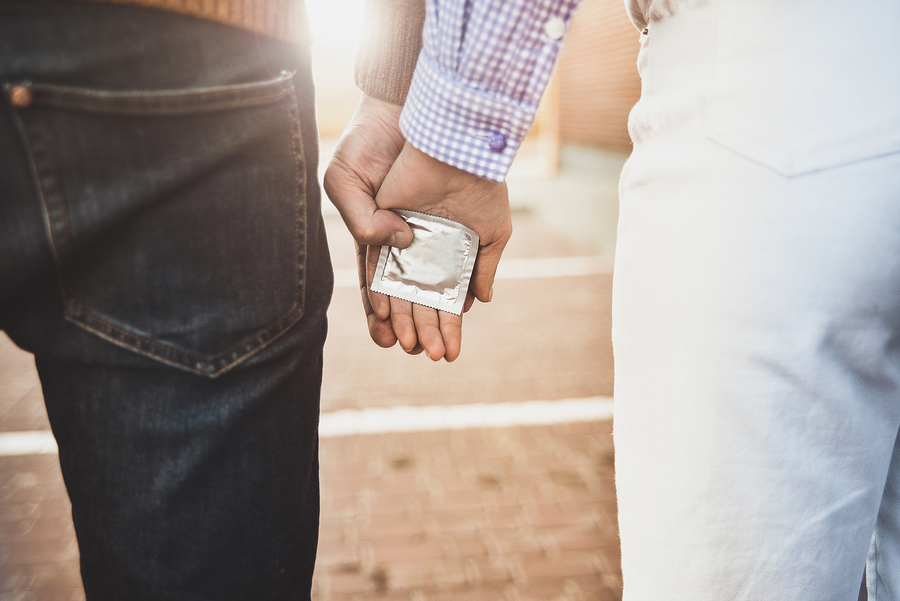 Safer sex starts with healthy communication about STIs, contraception, and protection. Partners that can communicate openly and honestly about their sexual health and plan for protection are more likely to report having fulfilling sexual experiences. The most important first step in practicing safer sex is for partners to communicate and obtain consent prior to reaching for their condoms.
Tips for Condom Use
Correct and consistent condom use significantly reduces the risk of sexually transmitted infection and reduces risk of pregnancy by 98 percent. External condoms are most effective at preventing pregnancy and STIs.
To achieve maximum protection from STIs and pregnancy, follow these external condom tips:
Use a condom for every act of oral, anal, or vaginal sex.
Use the condom throughout the entire sex act, from start to finish.
Put the condom on prior to any genital contact.
If the condom does not have a reservoir tip, pinch the tip of the condom to leave enough space for semen to collect.
After ejaculation, grip the rim of the condom and carefully withdraw. Then carefully pull the condom off the penis without spilling semen.
Use water-based lubrication to reduce friction and prevent condom breakage.
If the condom breaks or slips off, remove the condom and use a new one.
Never reuse a condom.
Condoms and Erectile Dysfunction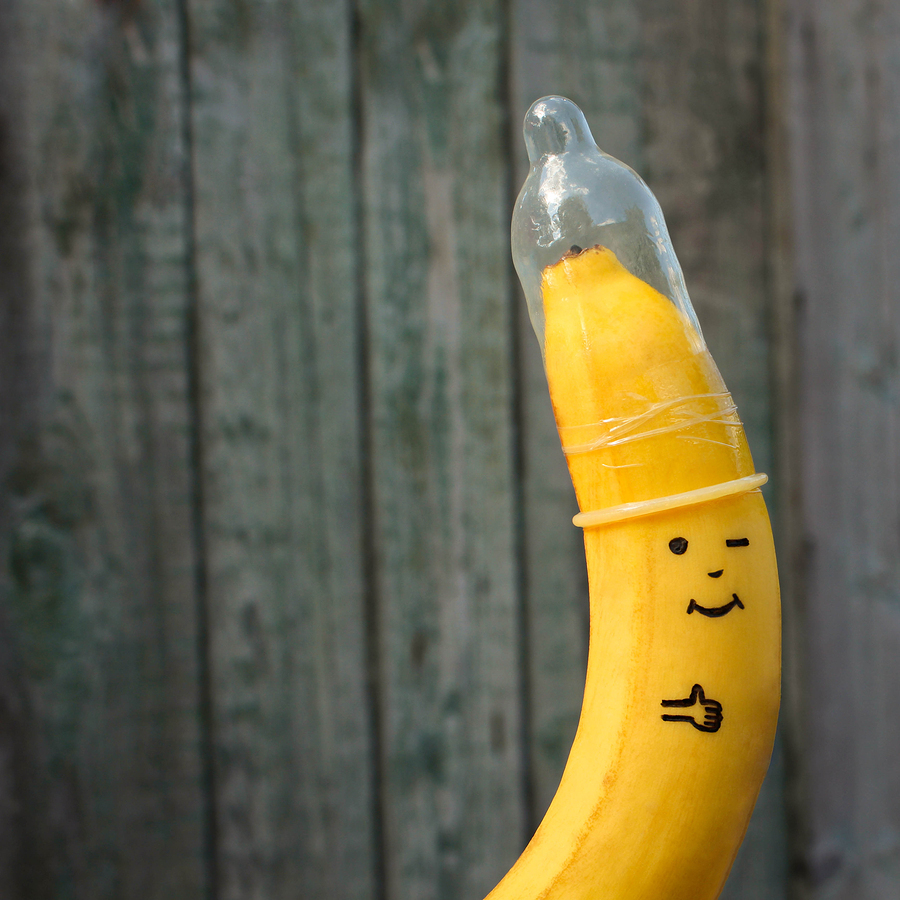 Anxiety surrounding condom use can make it difficult to achieve and maintain an erection. Those living with erectile dysfunction (ED) may experience more difficulty with using condoms during sex. Despite potential difficulty with using condoms, it is important to continue safer sex practices to protect sexual health and well-being.
Use the following tips to prevent challenges with condom use:
Always have condoms on hand. Having condoms at the ready will help to prevent delays in sexual activity that occur when someone has to search for their missing condoms.
Learn the right way to use condoms. Feeling comfortable and confident in condom use starts with knowing the right way to use them and practicing use each time.
Maintain stimulation. Stay focused on sexual thoughts and maintain stimulation to prevent the loss of erection while putting the condom on.
Experiment with new types of condoms. Try new brands, textures, and styles to find the right fit and to prevent discomfort.
An erection is needed for proper external condom use. Those concerned about ED symptoms interfering with their ability to practice safer sex can explore options for treatment online. Visit eDrugstore.com today to learn more about treatment for erectile dysfunction.