The Food and Drug Administration has found that some shipments of Stiff Bull, a purportedly erection-friendly herbal coffee, contain a sildenafil-like ingredient. The presence of this chemical compound as an unlisted ingredient could imperil the health of men who use this herbal coffee.
Men who've been looking for a way to overcome their erection problems without resorting to prescription medications are now being offered a more natural sexual boost that comes in the form of instant coffee. Specifically, a relatively new instant coffee being sold under the provocative brand name Stiff Bull.
In addition to the caffeine jolt that accompanies most coffees, Stiff Bull incorporates a trio of tropical herbs — guarana, maca root, and tongkat ali — that are said to naturally enhance male hormones vital to sexual function. According to its U.S.-based distributor, the herbs in Stiff Bull "have been used for centuries by the people of Asia and South America to greatly improve sexual health, libido, and overall wellness."
Said to Also Increase Penis Size
As an added bonus, Stiff Bull's distributor suggests that male users of the instant coffee will "almost immediately" notice that their penis feels fuller. Although the sales pitch notes that the coffee's distributor "cannot say exactly how much larger you will get, you should see an increase in erection size while taking Stiff Bull Natural Herbs Coffee as directed."
Casting something of a dark cloud over Stiff Bull's promising attributes was a recent warning from the U.S. Food and Drug Administration that it had discovered the presence of an unlisted ingredient in a shipment of Stiff Bull that it inspected. The chemical compound in question is desmethyl carbodenafil, which is said to be very similar in structure to sildenafil citrate, the active ingredient in Viagra.
Can Interact with Nitrates
This unlisted ingredient could pose a hidden danger to Stiff Bull users who are also taking nitrate-based drugs for the treatment of angina and other heart-related ailments. Both nitrates and desmethyl carbodenafil lower blood pressure significantly. Taken together, they could cause a potentially life-threatening drop in blood pressure.
In its warning about the tainted shipment of Stiff Bull, the U.S. drug regulatory agency cautioned that "this undeclared ingredient [desmethyl carbodenafil] may interact with nitrates found in some prescription drugs such as nitroglycerin and may lower blood pressure to dangerous levels. Men with diabetes, high blood pressure, high cholesterol, or heart disease often take nitrates."
'A Combination of Things' Blamed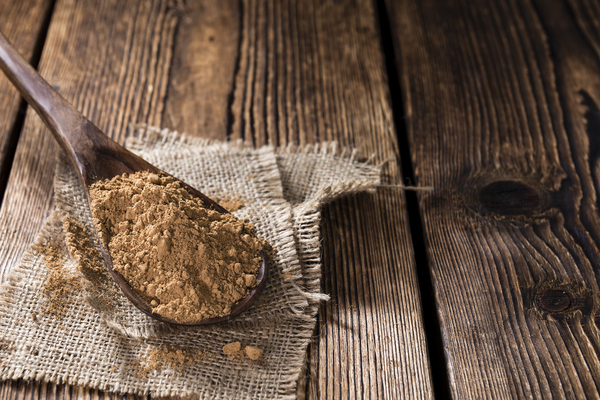 Interviewed for an article posted at Indy100.com, a website operated by the British newspaper The Independent, Stiff Bull President Keith Hanson blamed the unlisted ingredient on "a combination of things." He explained that the Malaysia-based manufacturer of the coffee apparently began using desmethyl carbodenafil to offset the high cost of maca root and tongkat ali but never advised Hanson or his company of the ingredient change.
Hanson said that he had been sourcing the coffee from the same Malaysian manufacturer for roughly a decade and had never before detected any such unlisted ingredients. He also pointed out that the Malaysian producer of the coffee actually had a number of different formulas for the coffee, and in this case one using desmethyl carbodenafil had been substituted for the usual ingredients.
Only 25% of Shipment Tainted
Hanson told Indy100.com that the shipment selected by the FDA for inspection contained 20 boxes of Stiff Bull. Of those, only five boxes — or 25 percent of the total shipment — were found to contain the hidden ingredient. In the wake of the FDA warning about the desmethyl carbodenafil discovered in Stiff Bull, Hanson said his company has switched to another manufacturer in Malaysia, where the coffee is produced and is a popular herbal beverage among the local people.
The appearance of an unlisted ingredient in this so-called all-natural coffee product is not unprecedented. In recent years, the FDA has discovered the presence of unlisted ingredients in a number of purportedly natural herbal remedies designed to treat erection problems and fire up sexual desire. Several such products were found to contain varying levels of sildenafil itself. While some contained less of the chemical compound than would be found in a typical dose of Viagra, others contained dangerously high levels of the ingredient.
Other 'Natural' Remedies Targeted
Among examples of other so-called natural ED remedies, a North Korean product sold under the brand name Neo-Viagra was analyzed in a Massachusetts laboratory operated by Pfizer and found to contain sildenafil, which is Viagra's active ingredient. A Washington Post reporter bought the product while on a visit to Pyongyang, the capital of North Korea. The newspaper then arranged to have the herbal remedy analyzed by Pfizer scientists to determine what it actually contained. They found that each dose of the so-called remedy contained 50 milligrams of sildenafil, which just happens to be the recommended starting dose for Viagra.
However, for men who buy these purported herbal remedies because they are unable to use Viagra or other ED medications with similar chemical compounds, these unlisted chemical compounds can cause potentially life-threatening consequences. Men already taking nitrate-based drugs for angina or high blood pressure might feel safer using remedies that claim to be all natural in content and thus free of the side effects they'd encounter if they took Viagra or similar medications. Again, the presence of these unlisted ingredients could cause such a precipitous drop in blood pressure as to be life threatening.
Natural Isn't Necessarily Safe
Even natural herbal ingredients such as those listed on Stiff Bull's label can have adverse effects of their own. Guarana, for example, is a powerful herbal stimulant and is often found in herbal weight-loss formulations. However, it can cause extreme anxiety, insomnia, and irritability and should be used with caution by men with cardiac conditions. Guarana contains high levels of caffeine and can interact negatively with clozapine, lithium, and theophylline.
Among its many beneficial properties, maca root is said to improve libido and sexual function in both men and women, while also increasing energy, endurance, and stamina. Proponents also tout maca's ability to correct hormonal imbalances and alleviate anxiety, depression, and stress. On the downside, maca can cause a wide array of side effects, including insomnia and indigestion. Some who have used maca root claim that it causes them to feel jittery.
Tongkat Ali Has Few Side Effects
Tongkat ali, known scientifically as Eurycoma longifolia, has long been used by practitioners of traditional Asian medicine to improve libido and increase testosterone levels, which would seem to make it a natural for products purporting to improve male sexual function. Although it appears to have the fewest side effects of the three herbs found in Stiff Bull, it has reportedly caused increased aggressiveness in a small percentage of those using it.
If you'd like to read additional articles about sexual health and function, as well as other topics of interest to health consumers, check out our blog.
We specialize in providing our over 1,000,000 customers with relevant product and condition information created by our professional editorial staff which includes our team of medical writers, medical practitioners, and health educators. eDrugStore.com Staff on Facebook