That morning coffee may be doing more than waking you up, according to a recent study, which found that regular caffeine consumption can reduce the risk of erectile dysfunction.
If you're looking for ways to reduce your risk of erectile dysfunction, a daily trip to your local Starbucks might be a good way to start. An eye-opening study found that men who consume 85 to 170 milligrams of coffee per day are 42 percent less likely to develop ED than those who consume less or even no caffeine each day.
Doubling your caffeine intake will not improve your chances of avoiding ED, however. That same study found that men whose daily caffeine intake ranges from 170 to 303 milligrams reduce their risks of ED by only 39 percent, slightly less than is the case with more moderate daily caffeine consumption.
Caffeine Levels in Starbucks Drinks
For men who are relying on Starbucks to fulfill their caffeine needs, a short cup — 8 fluid ounces — of their featured dark roast comes in at 130 milligrams of caffeine, right in the middle of the range found to be most beneficial to those worried about their risk of ED. If you're a fan of latte, a grande serving — 16 fluid ounces — contains 150 milligrams of caffeine, also within the optimal range to reduce ED risks.
Making these findings all the more remarkable is the makeup of the study group of 3,724 participants, all age 20 or over. Of these participants, 40.9 percent were characterized as overweight, 30.7 percent were considered obese, 51 percent suffered from high blood pressure, and 12.4 percent were diabetic. These underlying medical conditions put the men at an increased risk of developing ED. Men who were overweight, obese, and/or hypertensive all experienced a reduced risk of ED, on the order of the percentages cited earlier. However, caffeine consumption appeared to do little to reduce the ED risk among men with diabetes.
Published in PLOS ONE
The study linking caffeine consumption to reduced ED risk was published in a 2015 issue of "PLOS ONE." It was conducted by a team of researchers at the University of Texas-Houston Medical School. Leading the research team was David S. Lopez, Ph.D., assistant professor of epidemiology at the medical school.
If you are already experiencing the telltale symptoms of erectile dysfunction, there's a special instant coffee on the market that claims it can put things right for you. That product, called Stiff Bull, contains not only caffeine but also a trio of herbal ingredients that have long been touted as remedies for impotence. Those ingredients include guarana, maca root, and tongkat ali, known scientifically as Eurycoma longifolia. All three of these herbal ingredients have long been used by herbalists in the treatment of ED.
Tainted Shipment Seized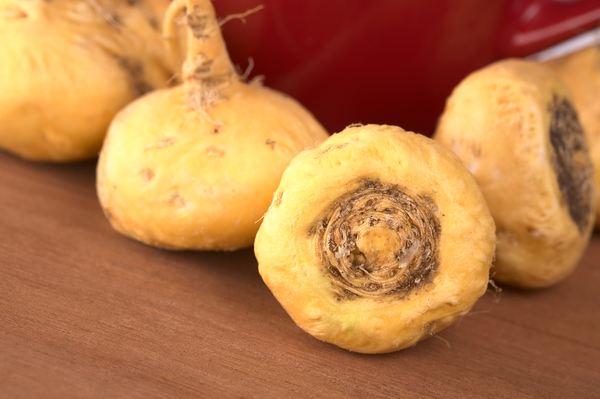 But before you rush online to order a big supply of this provocatively named instant coffee, be forewarned that the U.S. Food and Drug Administration recently intercepted a U.S.-bound shipment of Stiff Bull and found that it contained a hidden — and potentially dangerous — ingredient. Of the 20 boxes in the intercepted shipment, the FDA found that coffee in five boxes contained desmethyl carbodenafil, a chemical compound similar in structure to sildenafil, the active ingredient in Viagra.
For those of you who may be wondering why all this big fuss about the unlisted ingredient, it should be noted that the presence of this chemical compound belies the coffee's claim to be all-natural. As such, it could pose a real danger to those who use the coffee specifically because it purports to be an all-natural product and thus free of substances known to interact adversely with medications they may be taking.
Potential Drug Interactions
Viagra, Levitra, and Cialis all belong to a family of medications known as PDE5 inhibitors. They work their magic by temporarily deactivating the phosphodiesterase-5 enzyme and increasing blood flow throughout the body, including to the penis. Because these medications sharply lower blood pressure, they are off-limits to men who are taking nitrate-based drugs to treat angina or high blood pressure. Taken together, the PDE5 inhibitors and nitrates would cause a precipitous drop in blood pressure that could be life-threatening.
In defense of his company's product, Stiff Bull President Keith Hanson explained to Indy100.com that the FDA seized a shipment of 20 boxes, only five of which contained coffee with the unlisted ingredient. Stiff Bull imports this very special coffee blend from Malaysia, where it is produced by a number of local manufacturers. Hanson said the problem arose when its Malaysian manufacturer, without Stiff Bull's permission, began substituting desmethyl carbodenafil for maca root and tongkat ali, which had risen sharply in price. Once the tainted coffee was uncovered, Stiff Bull switched manufacturers to ensure that the coffee it was importing would henceforth be all-natural and contain no chemical compounds.
Stiff Bull's Goal Outlined
Emphasizing that consumers will never get any of the tainted product, Hanson said the switch to a new manufacturer had been made in late August 2016. He also said that the company's goal is to provide an all-natural product that is a viable alternative to Viagra for men who are unable to use the popular little blue pill.
If this article piqued your interest and you'd like to read more about sexual health and function, as well as other topics of interest to health consumers, check out our blog. If you are interested in the convenience of ordering prescription ED medications like Viagra and Cialis (and their FDA-approved generic counterparts) online, we invite you to start your order at eDrugstore.com.
We specialize in providing our over 1,000,000 customers with relevant product and condition information created by our professional editorial staff which includes our team of medical writers, medical practitioners, and health educators. eDrugStore.com Staff on Facebook