Advancements in technology and medicine over the course of the past decade forged the path for telemedicine. Telemedicine is the term used to describe the practice of medicine via technology, which is used to deliver healthcare from a distance. This technology enables healthcare providers to provide needed care from one location to more than one site, including remote locations.
The potential for telemedicine is vast, but the practice is not currently being utilized by every field of medicine or by all populations that could benefit from its use. This article provides readers an overview of telemedicine and its potential uses for a variety of healthcare needs, including erectile dysfunction.
How Telemedicine Works
Telemedicine works by allowing a clinical health practitioner to deliver care to one or more sites from a distance. Telehealth is a broader term that encompasses telemedicine, but also includes any use of technology to deliver clinical or non-clinical services. The two terms are often used interchangeably, as they are closely related.
Uses of telehealth or telemedicine may include:
Visits with clinical providers via video call
Chatting with clinical providers via secure email
Monitoring of medication administration online
Receiving health education from a provider online
Reviewing and filling prescriptions online
Any other health communication via email, chat, or video
Rationale for Telemedicine
Many needing to access healthcare services in the United States are faced with a number of challenges in doing so, such as issues related to transportation, health insurance coverage, high cost of care, or proximity to specialty providers. Telemedicine arose as a cost-effective and convenient solution to current challenges and has been promoted by providers, insurers, and digital healthcare companies across the country.
A recent Doximity study revealed that interest in telemedicine has risen significantly for providers across nearly all fields of medicine. Dr. Peter Alperin of Doximity promotes telemedicine as a useful tool for healthcare intervention, stating "There's a great opportunity for both physicians and for patients. A future where physicians can add telemedicine to their practice and patients can avail themselves of their possibilities will certainly pick up."
Though telemedicine will not bridge every gap in the current U.S. healthcare system, it has the potential to expand healthcare services to underserved communities, reduce inefficiencies in the healthcare system, increase access for those unable to travel for appointments, and decrease waitlists and appointment wait times.
Who is Using Telemedicine?
Private insurance claims for telemedicine grew 53% between 2016 and 2017, demonstrating an uptick in telemedicine utilization across the United States. However, a 2016 study conducted by the American Medical Association (AMA) found the majority of practices using telemedicine were large-scale practices, as financial hurdles for implementation were too great for the majority of small provider-owned practices. The study also found specialists in radiology, psychiatry, and cardiology were more likely than other practitioners to utilize telemedicine in their work.
As for patients, a recent YouGov survey discovered that only 12 percent of those surveyed had ever used telemedicine. Cited barriers to use of telemedicine included not trusting the quality of care, fears of misdiagnosis, concerns about issues with technology, and concerns of privacy. Those using telemedicine cited convenience, as well as cost, for their top reasons to choose telemedicine over traditional in-person visits.
Telemedicine provides many with the opportunity to manage health in a manner that is both timely and cost-efficient. A lack of awareness and understanding of telemedicine throughout the U.S. seems to be one of the largest barriers for patients to access services.
Telemedicine and Erectile Dysfunction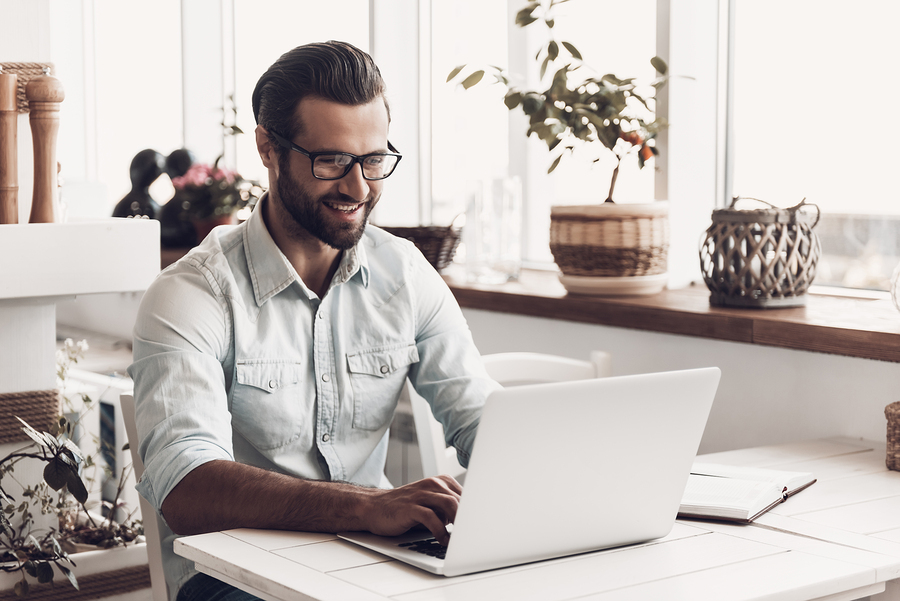 Telemedicine can be used for a variety of conditions, such as acute ailments, the management of chronic conditions, and even treating erectile dysfunction.  Those wishing to skip long lines at the doctor's office and to manage symptoms from home can utilize telemedicine to treat erectile dysfunction symptoms. Fortunately, eDrugstore.com has provided patients with the ability to discreetly and conveniently order Erectile dysfunction and sexual health medications with the click of a button for years.
Visit eDrugstore.com today to find solutions to ED from the comfort of your own home.
Shelby is a public health professional with research and field experience in sexual and reproductive health. She holds a Master of Public Health (MPH) and is a Certified Health Education Specialist (CHES).