Amazon is well-known for acquiring and pricing out their competition, but with the launch of Amazon Pharmacy, they're venturing into the healthcare market — unfamiliar territory before now. They can compete with prices from more established online pharmacies like eDrugstore.com, but it remains to be seen if they can match the value eDrugstore offers its customers for their money. 
It isn't always about you, Ben, geez. 
Despite its reputation as an online retail juggernaut, Amazon's presence in the healthcare market has been pretty limited — mainly over-the-counter drugs and an infinite variety of dietary supplements for everything that's supposedly wrong with you (not you, personally; you're fine!). That's all changing now, though, because the site that has delivered literally everything in two days or less can now do the same for prescription drugs.
That's right, this November the company launched two new pharmacy-related ventures: Amazon Pharmacy and the Amazon Prime prescription savings benefit. Both are designed to entice new customers by doing what Amazon does best: making things simple.
How's It Work?
With Amazon Pharmacy, customers sign up for a secure pharmacy account that is separate from any other Amazon accounts they may have. The signup process is, predictably, easy to get through. After entering your vitals, you'll be asked a short battery of questions about your medical history, including any medications you're on, diseases or conditions you've been diagnosed with, and any drug or food allergies you have.
From there, you'll have the opportunity to enter your health insurance information and how you'd like to submit your prescription. While Amazon deftly handles the process of filling a prescription, getting that prescription requires some legwork on your part.
Amazon offers three ways to submit a prescription:
You can contact your doctor and ask them to phone/fax it in,
You can request that Amazon Pharmacy contact your doctor to get the prescription, or
You can request that Amazon Pharmacy transfer an existing prescription from another pharmacy.
The Downside
While Amazon Pharmacy can fill prescriptions for most brand and generic drugs, they do have a list of medications they don't fill or deliver. You can find this list and examples of each in the table below.
| Amazon Pharmacy Won't Fill or Deliver... | Examples |
| --- | --- |
| Compounded medications | Magic Mouthwash, hormone replacement |
| Schedule II controlled medications | Most opioids, ADHD medications like Adderall |
| Diabetic testing and administration supplies | Test strips, glucose meters, pen needles |
| REMS Medications (high-risk) | Isotretinoin |
| Vitamins | Multi-vitamin tablets for kids or adults; prenatal |
| Over-the-counter drugs | Benadryl, Miralax, Nexium |
| Medical devices | Braces, insulin pumps, nebulizers |
| Vaccines | Zostavax, tetanus, seasonal flu, COVID-19 |
| Specialty medications requiring special storage | Humira, Enbrel, Entyvio, Stelara |
Right now, Amazon Pharmacy delivers to only 45 states (sorry, Hawaii, Illinois, Kentucky, Louisiana, and Minnesota), and they don't offer some services found in most other retail and online pharmacies, such as automatic refills and 90-day fills.
In practice, we found that asking Amazon to contact your doctor has limitations even for some medications they otherwise dispense. For example, there was no trouble when we asked them to reach out about a Lipitor script (for high cholesterol) but doing the same thing with a sildenafil (Viagra, for erectile dysfunction) script generated an alert that they can't request that medication on your behalf.
This is where telehealth providers like eDrugstore.com really shine. Every prescription we fill includes a free confidential consultation with a telehealth physician licensed in your state, as well as a prescription when medically appropriate. With a nationwide network of telehealth doctors, eDrugstore promises a smooth prescription experience from initial consultation to delivery of your medication right to your door at no extra charge.
Assurance For Those Without Insurance
While Amazon accepts most prescription drug insurance plans, not everyone is fortunate enough to have that as an option. Without insurance, patients bear the full brunt of sky-high prescription drug costs.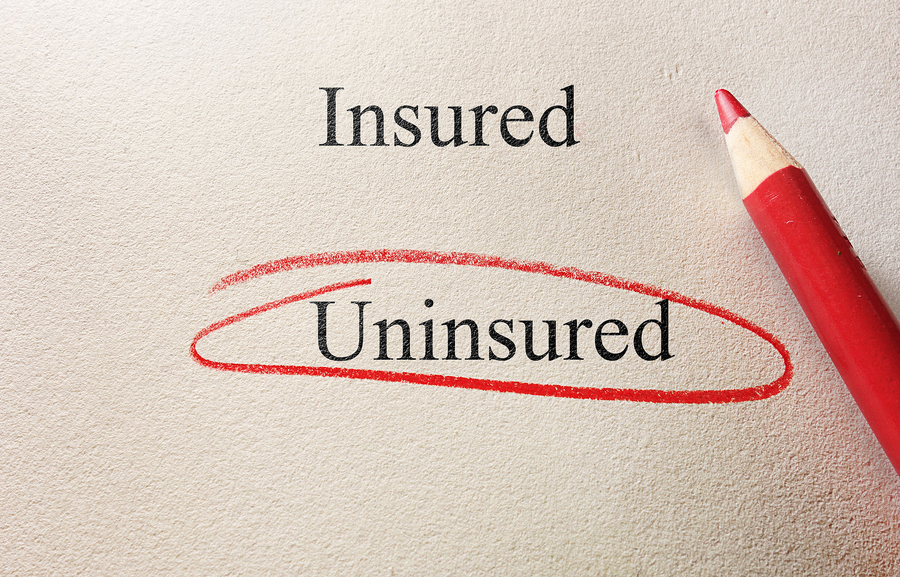 To make it more affordable for uninsured patients to get the prescription drugs they need, Amazon is also rolling out the Prime Prescription Savings Benefit program. Amazon Prime members are automatically enrolled in this service at no added cost, even if they aren't Amazon Pharmacy customers. The discount card saves patients money at over 50,000 pharmacies — up to 80% on generic drugs and 40% on brand-name.
It's important to note that this service is not insurance and can't be combined with insurance. If you have Rx insurance, you can opt to not use it and pay the cash price with the Prime Rx card discount. This may be advantageous if your insurer won't pay for certain non-preferred drugs, or if they limit coverage for them. In some cases, the discounted cash price may be much lower than what your insurance copay would have been.
That said, patients covered by Medicaid, Medicare, TRICARE, or other state- and federal-funded health care programs aren't eligible to use the Prime Rx discount, even if the prescription is processed outside of their insurance benefits (as a cash-paying uninsured patient, for example). There is also a pretty hefty list of medications that aren't eligible for the discount, which you can read here.
Finally, Amazon is making pricing information readily available whether you have an Amazon Pharmacy or Prime account or not. This kind of price transparency has been championed by other sites like GoodRx.com and eDrugstore.com, and it's nice to see that Amazon adheres to the same philosophy.
An Uncertain Future

This isn't the first incursion Amazon has made into the healthcare arena. Previous ventures range from an employee medical clinic company that struggled to get off the ground, all the way to Amazon's acquisition of the already-successful PillPack, a pharmacy that dispenses daily medication packs for patients who take many different drugs a day.
Amazon Pharmacy's future looks good, but it's still uncertain whether it'll disrupt the pharmacy industry or just take market share from the other big retail chains. It all depends on the level of service they can offer their customers, which at present is still a bit lacking.
There's Something to Be Said For Experience
Full-service healthcare facilitators like eDrugstore.com already have decades of experience in the telehealth and telepharmacy fields and are ready to cater to their customers' needs. Maybe you have a prescription you'd like to fill without making a trip to a brick-and-mortar pharmacy. Or maybe you're dealing with a health condition that you're embarrassed to talk about with a doctor in-person, like erectile dysfunction or hair restoration.
Whatever your healthcare needs, eDrugstore.com has something to offer you. Don't wait — contact us today to set up your free, confidential consultation!
Randall is a medical writer with years of experience in the healthcare and pharmaceutical industries. After earning his Doctor of Pharmacy degree from the Albany College of Pharmacy and Health Sciences, he worked as an infusion and specialty pharmacist, where he discovered his passion for making trustworthy healthcare information accessible to everyone.