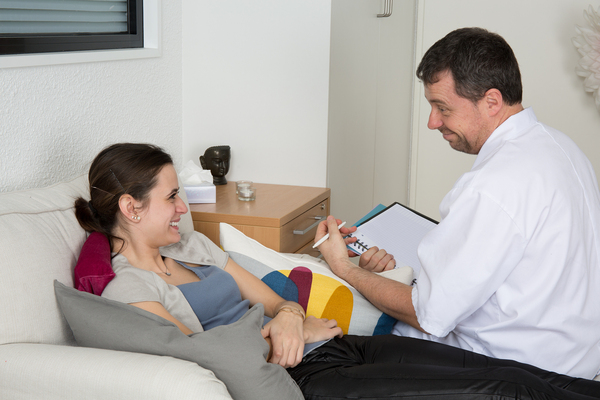 After a bruising battle to win FDA approval for their drug, the people behind Addyi are facing yet another obstacle in their efforts to promote this treatment for hypoactive sexual desire disorder, the most common form of female sexual dysfunction. And how they fare in this skirmish is likely to determine the ultimate commercial fate of the so-called "female Viagra."
Many health insurers are making it difficult, if not impossible, for women to get reimbursed for Addyi, according to a recent article posted by Elizabeth Cohen, CNN's senior medical correspondent. In that article, Cohen recounts the experiences of a young woman whose insurer refused to pay for the drug unless she first consulted a psychiatrist.
Inequitable Treatment?
That woman, whose real identity was not disclosed, questioned why a female would need to get a psychiatrist's okay before using Addyi, while insurers readily cover Viagra for men without requiring a visit to a psychiatrist. And doctors who treat female sexual dysfunction agree that this is just one of many barriers that insurers have erected to avoid paying for Addyi.
This difference in how insurers treat Viagra and other ED medications versus their treatment of the so-called "female Viagra" points up the dangers of taking such media labels too seriously. Viagra works its wonders by temporarily improving blood flow to the penis, while Addyi works via an entirely different route, subtly altering female brain chemistry in an attempt to increase sexual desire. Because of the way in which it works, Addyi is far more akin to an antidepressant than it is to Viagra.
'Huge Double Standard'
In the case of the 38-year-old woman who was the subject of Cohen's article, the insurer's refusal to cover Addyi was criticized sharply by the woman's gynecologist, Tami Rowen, M.D., assistant professor of obstetrics and gynecology at the University of California-San Francisco. Referring to the different ways in which insurers treat Viagra and Addyi, Dr. Rowen says, "It's a huge double standard."
Echoing Dr. Rowen's sentiments is Irwin Goldstein, M.D., director of San Diego Sexual Medicine, a health center that treats both men and women with sexual health problems. He reports that insurers have routinely refused to cover prescriptions he has written for Addyi but have never done so for the Viagra prescriptions he's written. Dr. Goldstein, who has served as a paid consultant to the companies producing both Addyi and Viagra, characterizes this disparate treatment of sexual function medications for men and women as "sexist" and "startling."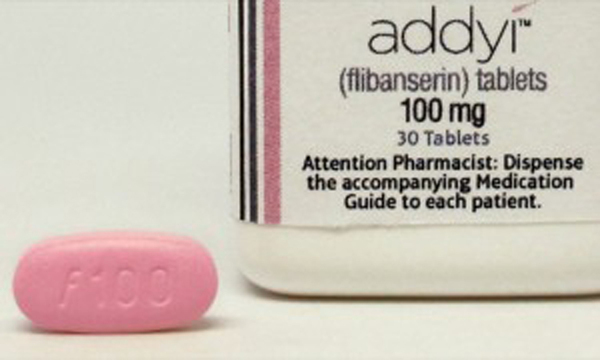 Other Obstacles to Coverage
CNN's Cohen got in touch with the woman's health insurer, Blue Shield of California, to delve more deeply into the rationale for its Addyi reimbursement policy. She learned that a visit to the psychiatrist is only one of the insurer's obstacles to Addyi coverage. The insurer also refuses to pay for Addyi until a woman has first tried another cheaper alternative to the medication. In the specific case of the woman in Cohen's article, her insurer also refused to reimburse for Addyi on the grounds that her lack of sexual desire is a side effect of another medication she is already taking.
The only other prescription drug the woman is taking is an antidepressant, which is known to have sexual side effects for both men and women. However, the woman told Cohen that she suffered from low libido even when she wasn't taking the antidepressant drug.
Policies on Addyi Explained
In defense of its policies on Addyi reimbursement, Clinton McGue, a spokesman for Blue Shield of California, explained that a panel of outside pharmacists and physicians, including psychiatrists, "review the medical evidence for prescription medicine to determine Blue Shield's coverage policy." In the case of Addyi, that panel decided that HSDD "is best diagnosed after a psychiatric evaluation."
McGue's explanation of the insurer's policy didn't sit well at all with Dr. Rowen, the woman's gynecologist. "I'm a sexual health expert. This is my niche," said Dr. Rowen. "And they're telling me I can't diagnose a sexual disorder. That's crazy."
Digging further to better understand insurers' reluctance to cover Addyi, Cohen came perhaps closest to the truth when she spoke with Clare Krusing, press secretary for America's Health Insurance Plans, or AHIP. The organization is a trade association representing nearly 1,300 member companies that collectively insure more than 200 million Americans.
Drug's Efficacy in Question
Krusing told Cohen that "if there's a question mark around a coverage decision, that usually means there's a question mark around the efficacy" of the medication in question. She went to point out that Addyi "failed two FDA reviews prior to being approved, and the reason it got approved the third time is because of a board PR campaign by the company that makes it."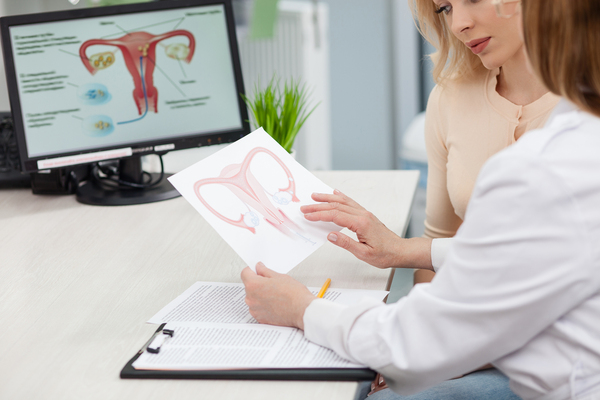 Doctors who regularly treat sexual dysfunction take issue with Krusing's explanation, pointing out to Cohen that the drug regulatory agency ruled in 2015 that the drug is safe and works well with some women although not for all. North Carolina gynecologist Alyse Kelly-Jones, M.D., told Cohen that she thought "women in general should be alarmed" that insurers "are covering things for men that they're not covering for women."
Insurers Balk at Other Drugs Too
Several of the medical professionals to whom Cohen spoke noted that Addyi is not the only female drug that insurers seem reluctant to cover. As an example, they cited insurers' willingness to cover the cost of testosterone replacement therapy for men diagnosed with abnormally low T-levels and contrasted that with the difficulty women face in getting coverage for hormonal therapy to combat vaginal dryness and atrophy. For the record, AHIP spokeswoman Krusing countered that allegation by arguing that most major health insurers cover such hormonal treatments for women.
Laura Hirshbein, M.D., Ph.D., an associate professor of psychiatry at the University of Michigan, told Cohen that insurers' refusal to pay for treatment of women with sexual problems was disturbing but hardly surprising. She pointed out that men with erectile dysfunction can choose from a broad array of treatment options, including some that are the subject of splashy advertising campaigns.
Women Told It's 'All in Their Head'
By contrast, said Dr. Hirshbein, women who complain of sexual dysfunction and other sexual health problems are often told that such problems are "all in their head."
In the end, the woman in Cohen's article decided to pay a visit to a psychiatrist as that seemed to be the only option available to get insurer coverage of the drug. With a prescription for Addyi written by a psychiatrist, she marched into her local pharmacy, only to be told that the insurer was again refusing to cover the drug. This time the insurer argued that it needed more extensive documentation of her condition from the psychiatrist before it could reimburse her for the Addyi purchase.
If you'd like to read additional articles about sexual health and function and other topics of interest to health consumers, check out our blog.
We specialize in providing our over 1,000,000 customers with relevant product and condition information created by our professional editorial staff which includes our team of medical writers, medical practitioners, and health educators. eDrugStore.com Staff on Facebook