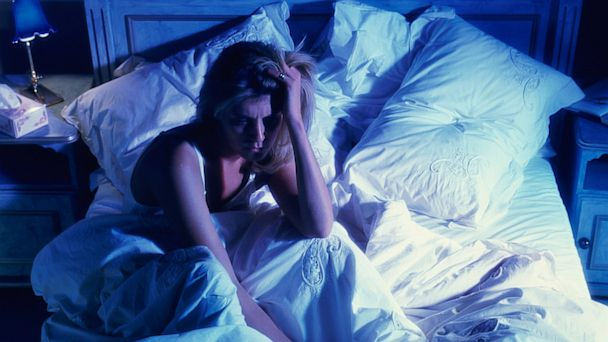 Sleep disorders, which range from snoring and occasional difficulty falling asleep to restless leg syndrome and obstructive sleep apnea, affect up to 70 million Americans, according to the Centers for Disease Control and Prevention. Sleep insufficiency, says the CDC, can be a serious public health problem, leading to auto accidents, industrial mishaps, and other occupational hazards.
To better address a public health problem of this magnitude, the American Academy of Sleep Medicine recently endorsed telemedicine as a means of increasing patient access to the expertise of board-certified sleep medicine specialists. To help achieve this goal, AASM's Task Force on Sleep Telemedicine in October 2015 published a position paper that lays out guidelines for sleep specialists who are considering integrating telemedicine into their practice.
Access 'Desperately Needed'
In releasing the position paper, board-certified sleep specialist Nathaniel Watson, M.D., president of AASM, said that "widespread access to the expertise of sleep specialists is desperately needed throughout the U.S., where an estimated 70 million Americans suffer from sleep problems."
The position paper, published in the October 15, 2015, issue of the "Journal of Clinical Sleep Medicine," spells out a handful of recommendations for the implementation of telemedicine by sleep specialists:
Clinical care standards for telemedicine services should mirror those in force for in-person office visits.
Clinical judgment must be exercised in making determinations about the scope of telemedicine applications to be used in the diagnosis and treatment of specific patients.
Throughout the entire process of delivering health care services through telemedicine, appropriate technical standards should be upheld, including those standards established under the Health Insurance Portability and Accountability Act, or HIPAA.
Quality assurance processes should be established for telemedicine care delivery models that aim to capture process measures, patient outcomes, and the experiences of both patients and providers.
AASM's position paper also calls for fair reimbursement policies for telemedicine services that would ensure that sleep specialists providing live, interactive visits to patients are paid in a manner that is in line with the reimbursement for comparable in-office visits.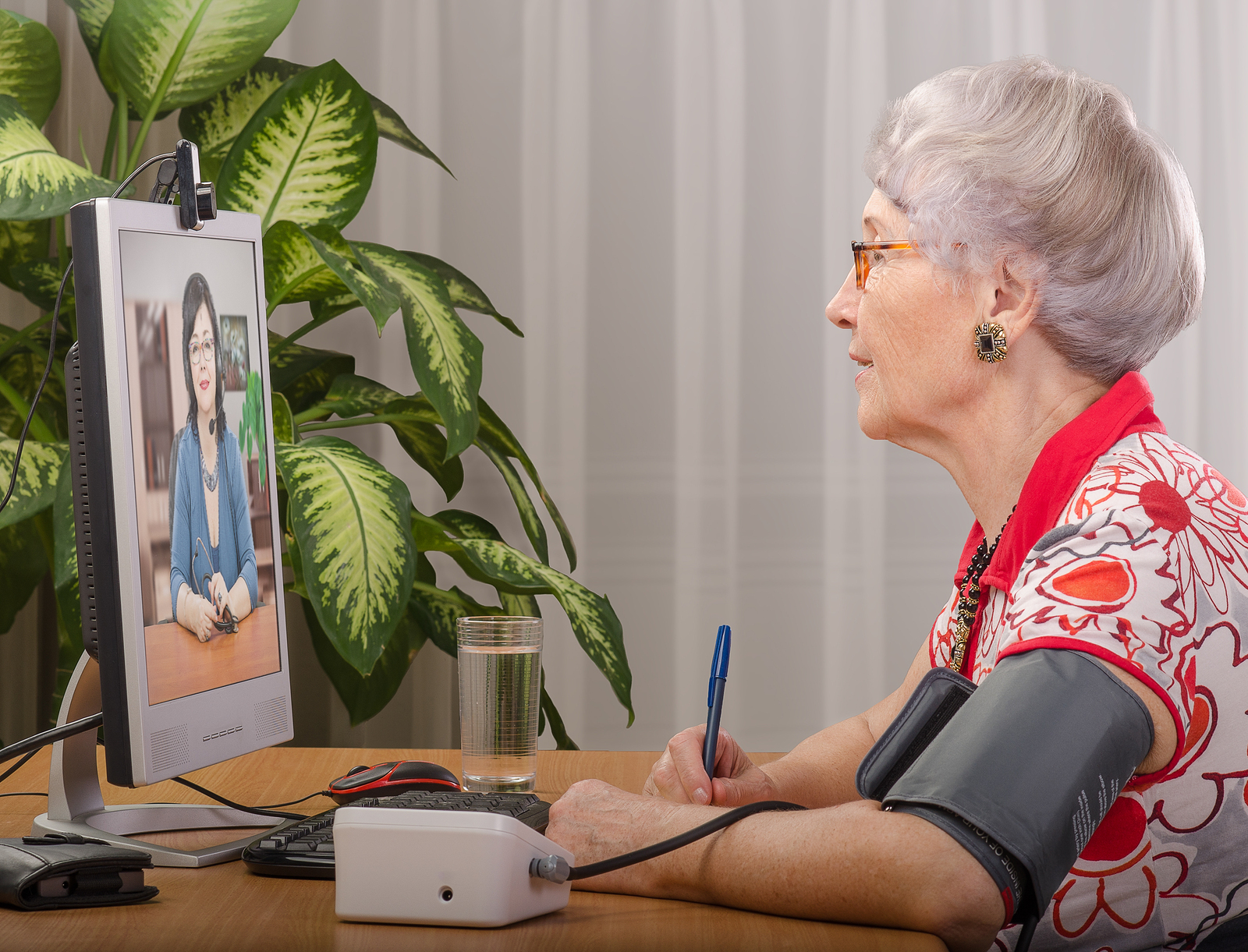 AASM President Dr. Watson said that the organization has been the leader in the field of sleep medicine for the past 40 years. "We recognize that embracing telemedicine will help us achieve our mission to improve sleep health and promote high quality, patient-centered care."
Tell A Sleep Doc Announced
In early December AASM announced that it was setting up a state-of-the-art telemedicine network tailored to serve the needs of patients with sleep disorders. This new system will help to ensure that AASM retains its leadership role in sleep medicine and makes the services of its members available to those who need them most, according to the academy.
In announcing the formation of Tell A Sleep Doc, the AASM invited sleep medicine practices nationwide to sign up for the program, which is scheduled to launch in early January 2016. In announcing the new program, Dr. Watson noted that it is "the first telemedicine system designed by a professional society for the specific needs of a medical subspecialty." He said he hopes the program will be "a game-changer" for Americans who are suffering from some form of sleep disease.
'Dawn of a New Era'
"Throughout the country, including underserved urban communities and remote rural areas, patients will gain convenient access to the expertise of sleep specialists through Tell A Sleep Doc," said Dr. Watson. He also said that the debut of Tell A Sleep Doc represents "the dawn of a new era in sleep medicine."
At the heart of AASM's new telemedicine program is a secure, web-based video platform that facilitates live, interactive consultations and follow-up visits between sleep medicine specialists and patients, regardless of the distance that might separate them. Other built-in features of the Tell A Sleep Doc system include an interactive sleep diary, sleep log, and sleep questionnaires. The system has been set up to sync with sleep data collected by the Fitbit mobile fitness app, giving sleep specialists "an unparalleled view of their patients' sleep habits."
Sleep Deprivation's Heavy Toll
The inability to get a good night's sleep is a problem that's experienced worldwide, although it tends to be particularly severe in industrialized nations. The National Health Service, the primary provider of health care services in the United Kingdom, points out on its website that lack of sleep can take a heavy toll on your health. Here are just a few of the ways in which sleep deprivation can play havoc with your health:
If you manage to come down with every bug that's making the rounds, it's likely that you're sleep-deprived at least to some extent. According to the NHS, prolonged lack of sleep can interfere with your body's immune reaction, making you more vulnerable to colds and the flu.
Get less sleep than you need, and you may find yourself carrying around excess weight. The NHS reports that studies have shown that people who sleep less than seven hours a day are 30 percent more likely to be overweight or obese than those who get at least nine hours of sleep a day. Scientists have found that people who are sleep-deprived have lower levels of leptin, a hormone that inhibits hunger, and elevated levels of ghrelin, a hormone that stimulates hunger.
It's widely recognized that a single sleepless night can make people grouchy or moody the following day, so it should hardly come as a surprise that chronic sleep deprivation can lead to such long-term mood disorders as anxiety and depression. When people with chronic anxiety and/or depression were surveyed about their sleep habits, it was found that most of them slept less than six hours a night.
Sleep deprivation also significantly increases the risk of developing diabetes, according to the NHS, particularly in those who get less than five hours of sleep a night. It appears that insufficient levels of deep sleep can lead to type 2 diabetes by altering the way that the body processes glucose, the high-energy carbohydrates that cells use for fuel.
If your sex life hasn't been all that outstanding lately, there's a fairly good chance that you're not getting all the sleep you need, says the NHS. Sleep deprivation tends to lead to a diminution of the sex drive in both men and women. Men who suffer from sleep apnea, a sleep disorder in which breathing difficulties interfere with sleep patterns, have been found to have lower levels of testosterone, the primary male sex hormone.
Long-term sleep deprivation can lead to increases in both blood pressure and heart rate, as well as higher blood levels of inflammatory chemicals, all of which can eventually lead to heart disease.
Persistent sleep problems can compromise the fertility of both men and women, says the NHS. Studies have shown that regular sleep disruptions reduce the secretion of reproductive hormones.
To check out other articles about telemedicine and related health issues, check out our blog.
Photo credit: zolbien mg
Don Amerman is a freelance author who writes extensively about a wide array of nutrition and health-related topics.
We specialize in providing our over 1,000,000 customers with relevant product and condition information created by our professional editorial staff which includes our team of medical writers, medical practitioners, and health educators. eDrugStore.com Staff on Facebook