More than 16 million Americans suffer from rosacea, a skin disorder that is common but poorly understood, according to the National Rosacea Society. The skin disorder is chronic in nature and targets the facial skin primarily. MetroGel is a medication for rosacea. Read on for FAQs on MetroGel.
Most of those who suffer from the symptoms of this skin disorder may realize that something's wrong but are unaware that they have rosacea.
There is no cure for rosacea, which tends to manifest itself in periodic flare-ups that are then followed up by periods of remission, during which the disorder's characteristic blotches of redness, bumps, and pimples disappear. A common trigger for a rosacea flare-up is overexposure to the sun, which can be lessened by using a sunscreen with a high SPF and wearing a hat.
Although rosacea has no cure, the skin disorder can be managed to minimize the intensity of flare-ups and avoid its potentially life-disruptive effects. The first-line treatment of choice for rosacea is a topical application of the antibiotic metronidazole, which is available in a topical gel marketed under the brand name MetroGel.
For those readers who have been diagnosed with rosacea or suspect that they may be suffering from the disorder, here are the answers to some commonly asked questions about rosacea and the use of MetroGel to treat it.
1. Q: Are rosacea outbreaks always confined to facial skin?
A: The characteristic redness, bumps, and pimples of this skin disorder most often show up on the cheeks, chin, forehead, or nose. However, some patients may find that these telltale signs of rosacea have spread to their chest, ears, neck, or scalp.
2. Q: Does MetroGel contain any ingredients other than metronidazole?
A: MetroGel's patent-protected formula combines 1 percent metronidazole in aqueous gel form with vitamin B3 (niacinamide), which helps retain the skin's natural moisture. Other ingredients include betadex, edetate disodium, hydroxyethyl cellulose, methylparaben, phenoxyethanol, propylene glycol, propylparaben, and purified water. The topical gel contains no alcohol. MetroGel comes in a pump that dispenses measured doses for consistent delivery. Each pump contains 55 grams of the gel formula. Each gram of MetroGel contains 10 milligrams of metronidazole.
3. Q: How should MetroGel be applied?
A: Before actually applying the gel, users should carefully wash and dry their hands, as well as the areas to be treated. After cleansing the areas to be treated, wait 15 minutes before applying a thin layer of the gel. Avoid getting the medication in your eyes. If you accidentally do get some MetroGel in the eye, flush the area with large amounts of cool water. According to Galderma Laboratories L.P., MetroGel's manufacturer, one daily application is usually all that is needed to produce the desired results. MetroGel users who use cosmetics should wait for five minutes after applying the gel before putting on makeup.
4. Q: How long will it take to see results?
A: The first results should begin to appear roughly three weeks after you begin daily applications of MetroGel to affected areas. It may take up to nine weeks for maximum benefits to be seen. However, if you've seen no improvement in your rosacea symptoms after three weeks of use, advise your doctor. He may need to adjust the dosage (to two daily applications) or in the worst-case scenario switch you to another rosacea medication.
5. Q: I have heard that rosacea has four subtypes. What are they and how do symptoms vary from one subtype to another?
A: Here they are, but don't bother trying to pronounce them. The most common form of rosacea is subtype 1, known scientifically as erythematotelangiectatic rosacea. It is characterized by facial redness and flushing. In some patients, small blood vessels may become visible. In subtype 2, known scientifically as papulopustular rosacea, bumps and/or pimples may be observed in addition to facial redness. Subtype 3, or phymatous rosacea, describes rosacea that has spread to the nose and can be characterized by an enlargement of the nose caused by the buildup of excess tissue. Subtype 4, or ocular rosacea, occurs when the skin disorder spreads to the eyes, causing burning or stinging, as well as a bloodshot or watery appearance to the eyes.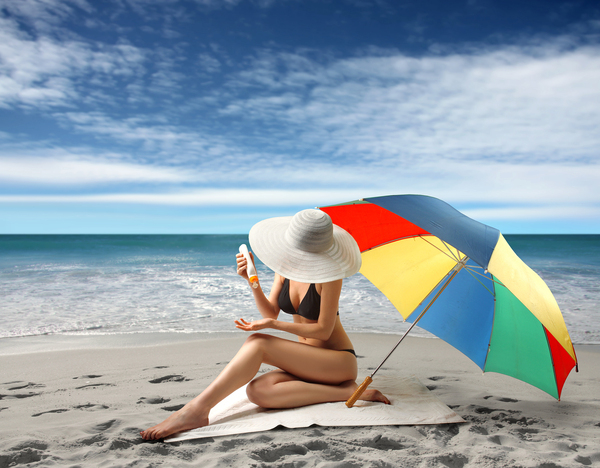 6. Q: How does MetroGel compare with other prescription rosacea medications?
A: According to its manufacturer, MetroGel has been the number one prescribed topical rosacea treatment for more than a decade.
7. Q: Is MetroGel covered by prescription drug programs?
A: Because there is significant variation in coverage from one prescription drug policy to another, it's difficult to generalize. You will need to check your policy's drug formulary to see if it covers MetroGel or its generic equivalent. For those over 65 who buy Medicare Part D drug coverage or participate in Medicare Advantage programs, MetroGel is not covered by most such plans.
8. Q: What, if any, side effects might I expect from MetroGel?
A: The most commonly observed side effects of the gel are burning, dryness, headache, metallic taste, nausea, redness, skin irritation, and stinging. Most of these side effects tend to disappear upon continued use of the medication. If any of these adverse effects persist or worsen, contact your doctor. If you experience more serious side effects, such as numbness and tingling of the hands and feet, seek medical attention immediately. Allergic reactions to this drug are extremely rare, but if you should experience the typical symptoms of an allergic reaction, such as trouble breathing, severe dizziness, itching and/or swelling (particularly of the face/throat/tongue), or itching, and rash, get medical help right away.
9. Q: How does MetroGel work?
A: As previously noted, the primary active ingredient in the gel is the antibiotic metronidazole. It targets and eventually eliminates the inflammation-causing bacteria that lie deep within the pores of the skin. For this reason, it takes a few weeks of daily applications before the effects of the medication begin to be seen. As the antibiotic gradually eliminates the bacteria that causes the inflammatory effects of rosacea, your skin should begin to clear.
10. Q: Can MetroGel be ordered online?
A: If you have a prescription for MetroGel from your doctor, you can have it filled at your neighborhood pharmacy or opt instead to order it from a reliable online supplier, such as eDrugstore.com. Part of the Secure Medical family of online drugstores, eDrugstore is based in Tempe, Arizona, and sources all of the FDA-approved drugs it sells from licensed U.S. pharmacies. If you choose to get the drug from eDrugstore, you can fax your prescription or scan and email it along with your order. Alternatively, eDrugstore can set up a complimentary online consultation with one of its team of licensed U.S. physicians who can authorize a prescription if he or she deems it appropriate. Click here to get your prescription medications online.