Your Dog Could Help You Reach Fitness Goals, Improve Erection Health
Dogs are a man's best friend. Regardless of purebred or mutt, their loveable and energetic nature makes them wonderful companions. It's hard to believe that we could love them more. But what if your dog could also help your sex life? Getting regular physical activity can prevent or reduce ED and dogs make fun workout companions. 
Read below to learn how working out with your favorite mutt could actually help your performance in the bedroom.
Erectile Dysfunction and Exercise

Men with erectile dysfunction (ED) struggle to get or maintain an erection during sex, and may also experience a decreased sexual desire. While ED can affect men of all ages, it is most common in older adults. Psychological conditions such as stress, anxiety, or depression can contribute to ED, but it is most commonly due to circulatory issues linked to the health issues below.
Physical Health Issues Linked to ED:
Heart disease
High blood pressure
High cholesterol
Diabetes
The above physical health issues contribute to restricted blood flow, which is critical to getting and keeping an erection. Being older and male is also connected to a higher risk of heart disease and circulation-related illnesses, which is why it is no surprise that as men age, they are more likely to experience ED. That's why medications like Viagra are so successful in addressing circulation-related ED because they widen blood vessels and increase blood flow to the penis.
However, medications are not the only options available for men struggling with circulation-related ED. Men can also make changes to their lifestyle and health behavior choices that improve circulation and, subsequently, erectile functioning.
Lifestyle and health behavior choices that affect heart health:
Diet
Exercise
Tobacco Use
Alcohol Use
Get Moving with Marley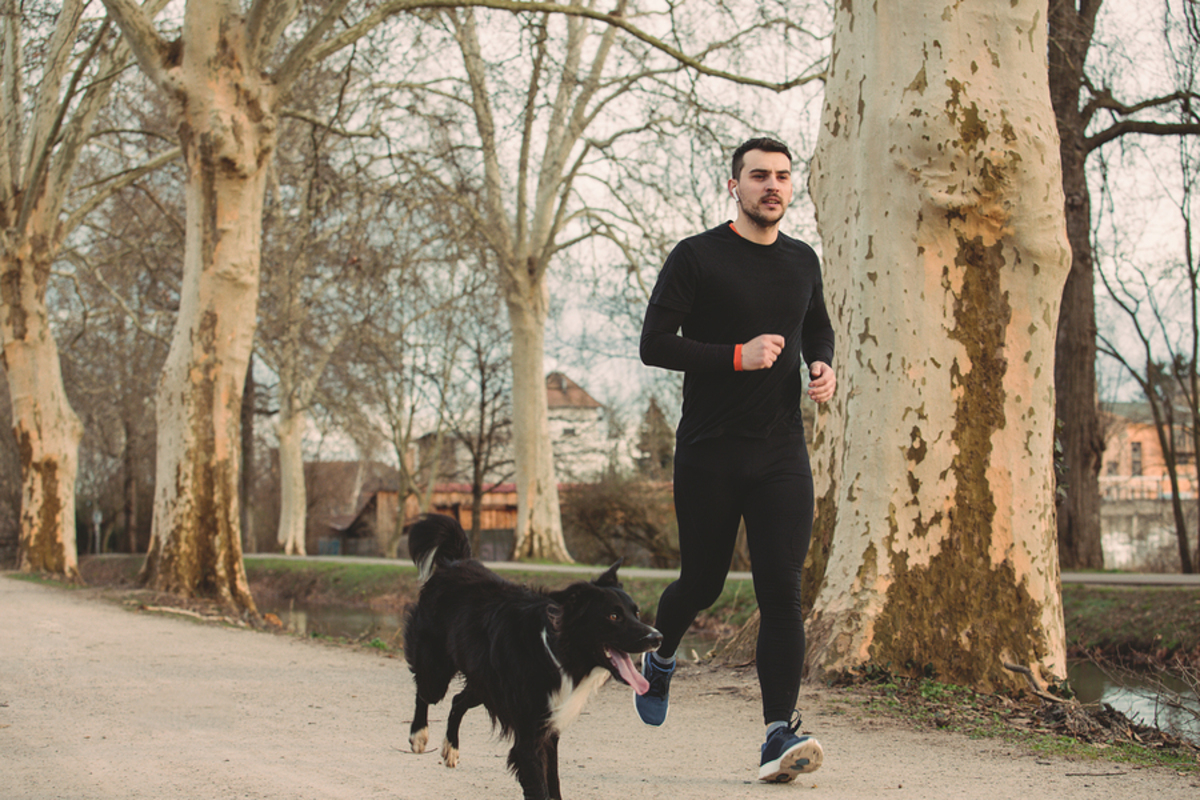 Getting regular physical activity is a great way to promote heart health and improve circulation. The American Heart Association recommends that adults get 150 minutes of moderate physical activity per week. One of the ways to engage in moderate physical activity is to take brisk walks (at least 2.5 mph). One study looking at the relationship between physical activity among men with erectile dysfunction found that men who exercised 40 minutes four times per week over six months' time improved their erectile functioning.
You may be wondering how man's best friend comes into play. Getting a workout partner makes exercising easier, and it helps when it's cute, furry, and has four legs. That's right, if you don't want to splurge on a gym membership, taking your pup for long, brisk walks is an excellent option, and it can give you a leg up on non-dog owners. Dog owners walked, on average, 200 more minutes per week than people who didn't own dogs. The men in this study were mostly middle-aged men, a group more commonly affected by ED.
Find ways to incorporate your dog into your regular workout routine. Bring Fido to the local dog park or take the whole family for an outing around your neighborhood. Make this a regular occurrence and you could see improvements in your waistline and in the bedroom. And if you're interested in ordering prescription ED medications like Viagra, Cialis, or Levitra (or their generic alternatives), visit the eDrugstore Erectile Dysfunction page.