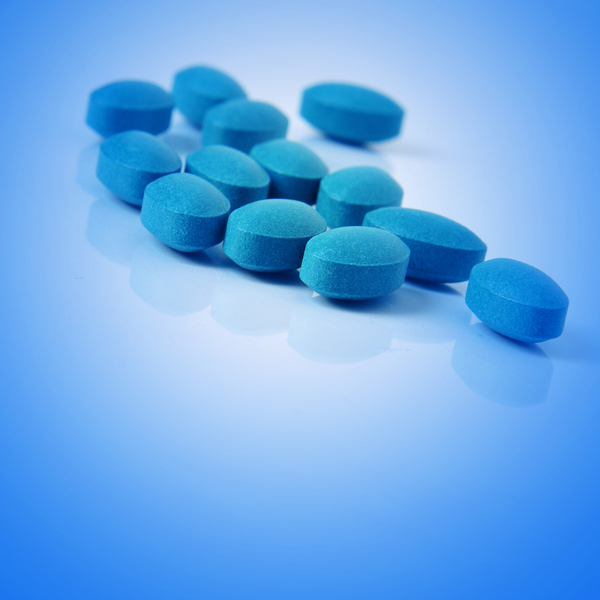 In exciting news for cancer patients, a recent animal study revealed that sildenafil, the active ingredient in Viagra, combined with flu vaccine can help the immune system to mop up residual cancer cells after surgery. So promising were the results of animal testing that the innovative treatment strategy is now being tested in humans.
Animal testing was conducted by a team of researchers affiliated with the Ottawa Hospital Research Institute in the Canadian capital. The team's findings were published in a 2018 issue of "OncoImmunology." Rebecca C. Auer, M.D., a member of the team, noted that while surgery is very effective in the removal of solid cancerous tumors, the surgery itself tends to suppress the patient's immune system. This period of immunosuppression allows any leftover cancer cells to survive and spread to other organs.
Drug Combo Inhibits Cancer's Spread
Auer and her colleagues found that a combination of either sildenafil or tadalafil, the latter being the active ingredient in Cialis, with inactivated flu vaccine sharply reduced the number of metastases in the lungs of laboratory animals. It was announced in May 2018 that Auer is leading clinical testing of this innovative treatment in 24 Ottawa Hospital patients undergoing abdominal cancer surgery.
Auer explained that immune cells known as natural killer (NK) cells normally take on the primary task of killing off metastatic cancer cells. However, in postsurgical patients another kind of immune cell called a myeloid-derived suppressor cell (MDSC) blocks NK cells and prevents them from doing their job. Researchers found that either sildenafil or tadalafil blocks MDSCs and allows the NKs to function normally. Combining either of the ED drugs with flu vaccine further stimulates the NK cells, according to Auer.
If you've found this article helpful and would like to see more of the same, follow our blog.
We specialize in providing our over 1,000,000 customers with relevant product and condition information created by our professional editorial staff which includes our team of medical writers, medical practitioners, and health educators. eDrugStore.com Staff on Facebook