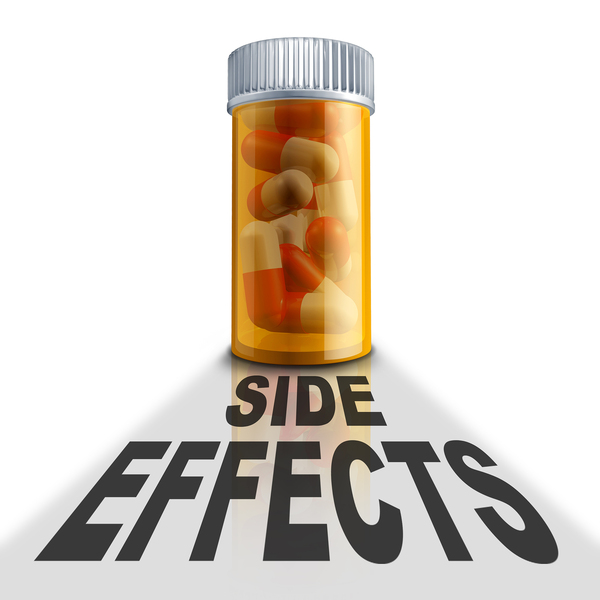 Q: Does Viagra have side effects?
A: Very rare indeed is the medication that has no side effects, and Viagra is no exception. Its most common side effects are mild and tend to disappear altogether upon continued use of the drug. However, Viagra's more serious side effects, although rare, demand immediate medical attention.
Q: What are the most commonly observed Viagra side effects?
A:  According to Viagra.com, common side effects include back pain, dizziness, flushing, headache, muscle ache, nausea, rash, runny or stuffy nose, and upset stomach. The little blue pill can also cause temporary minor vision changes, including blurred vision or a bluish tinge to vision. These side effects are common and not a cause for concern unless they persist even after you've been taking Viagra for some time. In such cases, ask your doctor to prescribe an alternative drug.
Q: What are Viagra's more serious side effects?
A: Some Viagra users have reported erections that don't go away or persist for four hours or more. This is a condition called priapism, and it's no laughing matter. If you should experience a persistent erection, seek medical attention immediately. Left untreated, priapism can cause permanent penile tissue damage that could conceivably make erection impossible in the future.
In rare cases, Viagra users have experienced a sudden loss of vision in one or both eyes, as well as a sudden decrease or total loss of hearing. Such side effects are extremely serious and require immediate medical attention.
eDrugstore.com, a longtime online facilitator, makes it easy to order Viagra or any other ED drug from the comfort of your own home. It can even set up a complimentary online consultation between you and a licensed U.S. physician who can authorize a prescription if appropriate. All at no additional cost. To learn more, visit eDrugstore's Erectile Dysfunction page.
We specialize in providing our over 1,000,000 customers with relevant product and condition information created by our professional editorial staff which includes our team of medical writers, medical practitioners, and health educators. eDrugStore.com Staff on Facebook