Alcohol isn't strictly contraindicated while taking Viagra, but it can make side effects more likely. Moreover, too much alcohol in itself can cause erection problems, so Viagra may not work as effectively after heavy alcohol use.
Erectile Dysfunction (ED), indicated by the inability to get or maintain an erection during sex and/or a decreased sex drive, is a common medical condition, affecting more than 10 million men in the United States alone as of 2016.  Healthcare professionals cannot point to one distinct cause of ED. Rather, a number of physical, psychological, and behavioral factors are known to contribute to ED.
Physical Factors include:
Heart disease
Clogged blood vessels (atherosclerosis)
High cholesterol
High blood pressure
Diabetes
Obesity
Example Behavioral Factors contributing to ED:
Tobacco use
Alcoholism or Drug Use Disorders
Sleep disorders
Psychological Factors include:
Treating ED with Viagra
Once the cause(s) of ED are identified, treatment options can be explored. One of the most popular oral medications used in the treatment of ED is Viagra, also known as sildenafil. A sample of men surveyed about their Viagra use over time reported high satisfaction in Viagra's treatment of ED and their improved ability to have sex.
Taking a dose of Viagra to improve one's sex life is a relatively small task, leaving the majority of users satisfied. But do men have to change other areas of their life, like their alcohol intake, if they're taking Viagra? In short, it depends.
This article discusses the effects of mixing alcohol and Viagra and provides recommendations for balancing the needs of liquor and the libido.
How Does Alcohol Interact with Viagra?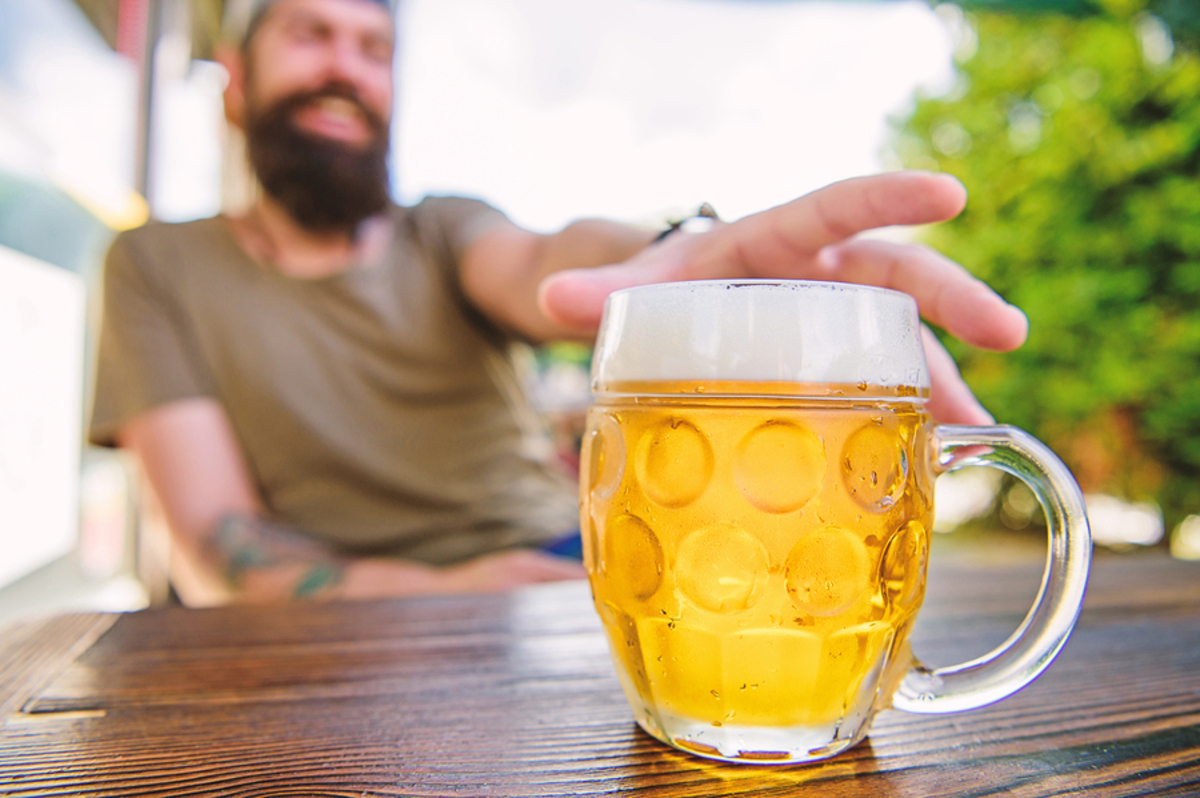 Alcohol is a depressant, meaning it slows down the body's central nervous system, which controls most of the body's functions, including the ability to get or keep an erection. Heavy alcohol use over time is also linked to decreased testosterone and even shrinkage in testicles in men. That's why drinking too much alcohol can actually be one of the reasons men suffer from occasional ED. So, if Viagra helps the body maintain an erection, does that mean men can safely drink and still be successful in the bedroom later? Probably not.
Some side effects of Viagra, including dizziness and lightheadedness, can actually be exacerbated by alcohol use.  That's why it's advised that men avoid drinking alcohol when taking Viagra. While going cold turkey with alcohol when taking Viagra is the safest option, other sources say that a beer or two should not interfere Viagra's effectiveness in treating ED. Any more than that, and men should be aware that high levels of alcohol may render Viagra ineffective.
Another factor to consider is that alcohol can impair a person's ability to make sound decisions, which make for potentially negative and/or harmful consequences when mixed with sexual intercourse. For instance, alcohol use, especially when consumed in large amounts, is linked to engaging in risky sexual behaviors like having condomless sex and engaging in sex with unknown partners or partners who have not disclosed their sexual health history, contributing to increased risk of sexually transmitted infections (STIs).
Given the potential side effects when mixing alcohol and Viagra, as well as risky sexual behaviors associated with heavy alcohol use, it is not recommended to consume alcohol when taking Viagra to treat ED. Those interested in learning more about alcohol's effect on Viagra should consult their healthcare providers.
Meanwhile, if you would like to learn more about obtaining Viagra online, discreetly and conveniently, we invite you to visit the eDrugstore Erectile Dysfunction page.
Kwynn holds a Master of Public Health and is currently pursuing a PhD in Social Work. Her research examines the intersections of health, technology, and gender-based violence.