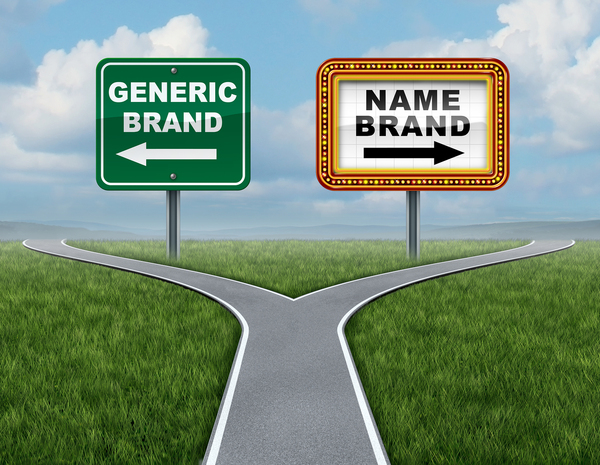 Longtime users of Viagra — or any brand-name prescription drug for that matter — are sometimes a bit uneasy when they first pop a generic formulation of that drug.
The generic's pills or capsules usually look nothing at all like those of the brand-name drug, but the label says the medication provides the same strength they've been accustomed to taking.
A bit of trepidation is to be expected when you decide to make the switch from brand-name Viagra to one of its generic equivalents. The generic's lower price appeals to you, but you're just not sure it will pack the same punch as Pfizer's original little blue pill.
90% of All US Prescriptions Are for Generics
It may help to know that 90 percent of all prescriptions filled in the United States today are for generic drugs, according to the U.S. Food and Drug Administration. So you've got plenty of company. And if you need still further reassurance before making the switch to generics, remember that the FDA regulates generics almost as tightly as brand-name drugs.
To answer the question of how generic Viagra will perform compared with the brand-name drug, it should be a seamless transition for you with no perceptible differences in how one works versus the other. And this is because the single most important of FDA's regulations governing generics is that they be bioequivalent to the brand name drug for which they are an alternative. Thus, a 50-milligram tablet of generic Viagra should have the same onset and duration of action as 50 milligrams of the Pfizer original.
What's Bioequivalence?
To put it as succinctly as possible, bioequivalence means that the generic version of Viagra must contain the same active ingredient at the same strengths as the brand-name drug. Because bioequivalence deals only with the active ingredients of a given medication, a generic might contain inactive ingredients unlike those in the brand-name drug. As their name implies, inactive or inert ingredients don't have medicinal properties and are used for the most part as filler material or coloring agents.
Generally, inactive ingredients are inoffensive compounds that should have no adverse effect on the patient at all. There is always a remote chance that a patient might have an unusual allergy to one of a generic's ingredients, in which case relief can usually be found by switching to another generic or back to the brand-name drug itself. However, such reactions are extremely rare.
Generic Approval Process Is Tough
FDA's approval process for generics is quite rigorous, although not as comprehensive as the approval for a completely new drug. To win the agency's approval to market a generic drug, the medication's producer must first file an abbreviated new drug application (ANDA) showing that:
The generic is bioequivalent to the brand-name drug it copies.
The would-be drug manufacturer has the capability to manufacture the drug correctly and consistently.
The active ingredient is identical to that in the branded drug.
The right level of the active ingredient reaches the body part where it's supposed to have its intended effect.
The generic's inactive ingredients are safe.
The generic's labeling and package inserts are essentially identical to those for the brand-name drug.
The container in which the drug is to be sold is appropriate and safe.
The medication itself will not break down over time.
Because generics generally cannot come to market until the branded drug they copy has lost its market exclusivity, FDA's advance approvals of ANDAs are tentative and do not become final until the brand-name drug is out of patent in the United States.
Viagra Generic Came Early
In the case of Viagra, an exception was made under agreements that Pfizer made with a couple of generic drug manufacturers. While Viagra's U.S. patent remains valid until April 2020, it entered into licensing pacts with Teva Pharmaceuticals and Mylan N.V. that would allow those generic drugmakers to begin selling their generic formulations of Viagra before the patent expires. For this privilege, they must pay Pfizer a royalty until Viagra's patent expires in early 2020.
If the convenience of ordering Viagra or its generic equivalent online appeals to you, you should check out all that longtime online facilitator eDrugstore.com has to offer. Visit its Erectile Dysfunction page to learn more.