Ashwagandha is an herb that is known for its many medicinal properties. Ashwagandha root extract is said to increase libido, enhance sexual pleasure, and even treat erectile dysfunction. But what does the research say? Is ashwagandha really an aphrodisiac? Maybe. Is it a proven treatment for erectile dysfunction (ED) that could replace your Viagra? Probably not — at least, not yet. Read on to find out why.
Aphrodisiacs and Ashwagandha
It's not surprising that for millennia, men have sought a magical compound to improve libido and pleasure for themselves and their lovers. After all, the word aphrodisiac was inspired by Aphrodite herself, the Greek goddess of sexual love and beauty.
Many substances have come to be known as aphrodisiacs through the ages, everything from oysters to ground rhinoceros horn.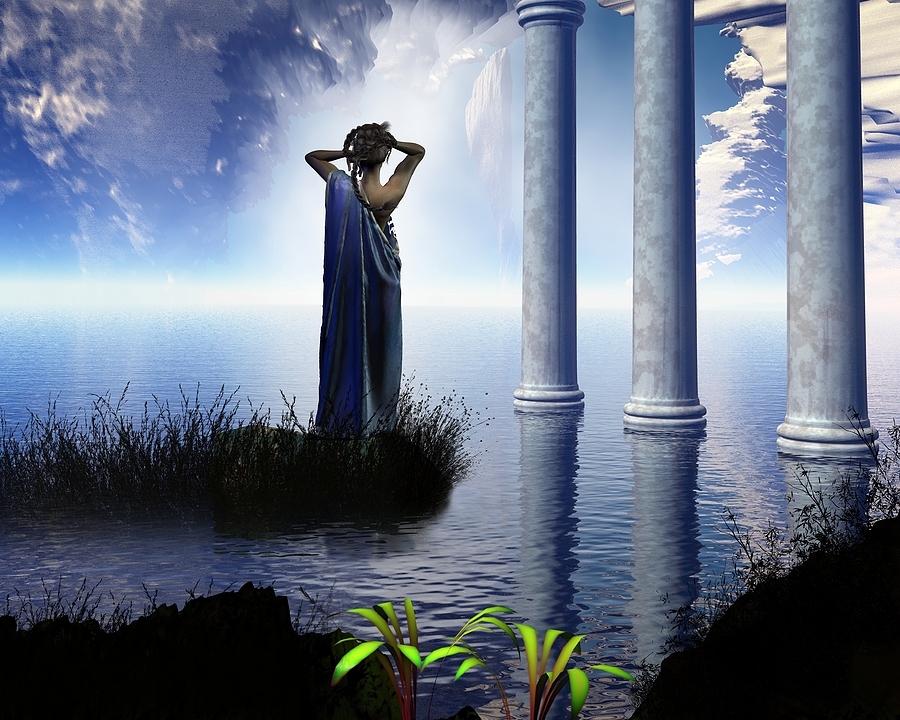 Ashwagandha is one of those substances — and one of the oldest. Ashwagandha (also called Indian ginseng) is an herb extracted from the Withania somnifera plant, which grows in India and Southeast Asia. It's been a staple in Ayurvedic medicine for centuries. All parts of the plant are used to treat conditions ranging from stress and anxiety to inflammation and other serious medical conditions such as diabetes and epilepsy, even cognitive dysfunction and Alzheimer's disease.
The root extract has a reputation as a treatment for sexual and fertility complaints, including low libido and erectile dysfunction. But how deserved is that reputation?
Let's find out.
Viagra vs. Ashwagandha for Erectile Dysfunction
| | Viagra/sildenafil | Ashwagandha |
| --- | --- | --- |
| Derived from | Synthetic | Plant |
| Improves erectile dysfunction | Yes | Not proven for psychogenic ED, no high-quality research for vascular ED |
| Mechanism of action | PDE5 inhibition | Said to be PDE5 inhibition, good evidence for stress relief |
| Increases libido? | No | Yes by reputation but not proven |
| Raises testosterone level? | No | Promising but limited evidence |
| Improves stress-related fertility? | No | Promising but limited evidence |
| Improves sperm quality? | No | Promising but limited evidence |
| Enhances performance? | Yes | Not proven, may even reduce competence |
| Most common side effects | Headache, mild to moderate flushing and heartburn, strong evidence | Few to none in small to medium doses. In larger doses, digestive upset, nausea, vomiting, and diarrhea. |
| Serious side effects | Vision or hearing problems, priapism; all rare but strong evidence | Some evidence of liver toxicity that resolves after discontinuation |
| Dosing | Flexible, as needed | Daily |
| How is it taken? | Tablet | Capsule, powder, or liquid extract |
| Safe to take long term? | Yes | Unknown |
| Avoid taking with . . . | A class of heart medication called nitrates* | Immunosuppressants for autoimmune conditions, pregnancy* |
| Use with caution if you . . . | Drink more than two alcoholic beverages with a dose or have low blood pressure | Have high or low blood pressure, a stomach ulcer, an autoimmune condition, or diabetes, or if you're taking thyroid hormone or drugs or supplements that cause sedation* |
*If any of these situations apply to you, please seek advice from a healthcare provider before taking ashwagandha.
Ashwagandha vs. Viagra: Here's What the Science Says
Interestingly, ashwagandha is said to work very much like Viagra; it enhances the body's natural production of nitric oxide, which inhibits PDE5 action. It's the PDE5 function that slows blood flow into the penis, causing the inability to maintain an erection firm enough for intercourse. However, though there is anecdotal evidence that ashwagandha can treat ED, there are no high-quality studies to back it up.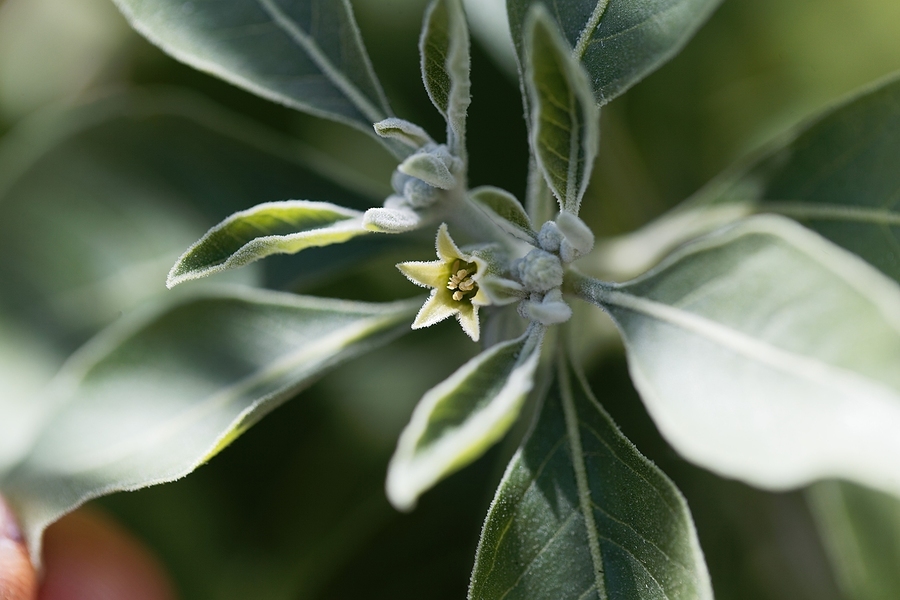 Ashwagandha Pros and Cons
Ashwagandha has enjoyed a reputation as a pleasure enhancer for centuries; it even earned a mention in the Kama Sutra. Today, it's said to have multiple health benefits, some of which are supported by research, but its usefulness as an aphrodisiac is still under investigation.
Despite its reputation, it's clear that ashwagandha can't enhance performance for all men. Unfortunately, the only studies to date are two that investigate ashwagandha's effect on psychogenic erectile dysfunction (which originates in the mind) rather than vascular dysfunction (which has a physical cause and is treated effectively with Viagra).
In both trials, participants had no better results than those who received a placebo. (Sources: Study 1 and Study 2)
In another study, one performed on rats, ashwagandha caused significant impairment in libido, performance, endurance, and erectile function. The researchers concluded that, ironically, ashwagandha use might be detrimental to male sexuality.
(It's important to note that much of the research on ashwagandha has been in labs (in vitro), on animals only, or involved too few people. More research is needed on most of the health benefits attributed to ashwagandha, including its effectiveness as a treatment for ED.)
One benefit of ashwagandha that research does support is stress relief, which can make a significant difference in a man's ability to sustain and maintain an erection.
There is some evidence that ashwagandha can treat low testosterone, stress-related infertility, and poor-quality sperm, but the evidence is still insufficient to prove the claims.
Another advantage of ashwagandha is that it has a better side-effect profile than Viagra with few to no adverse effects when taken in low to medium doses. However, potential long-term effects have not been studied. There have been a few cases of liver toxicity, but the liver injury resolved in all instances when the users discontinued the ashwagandha.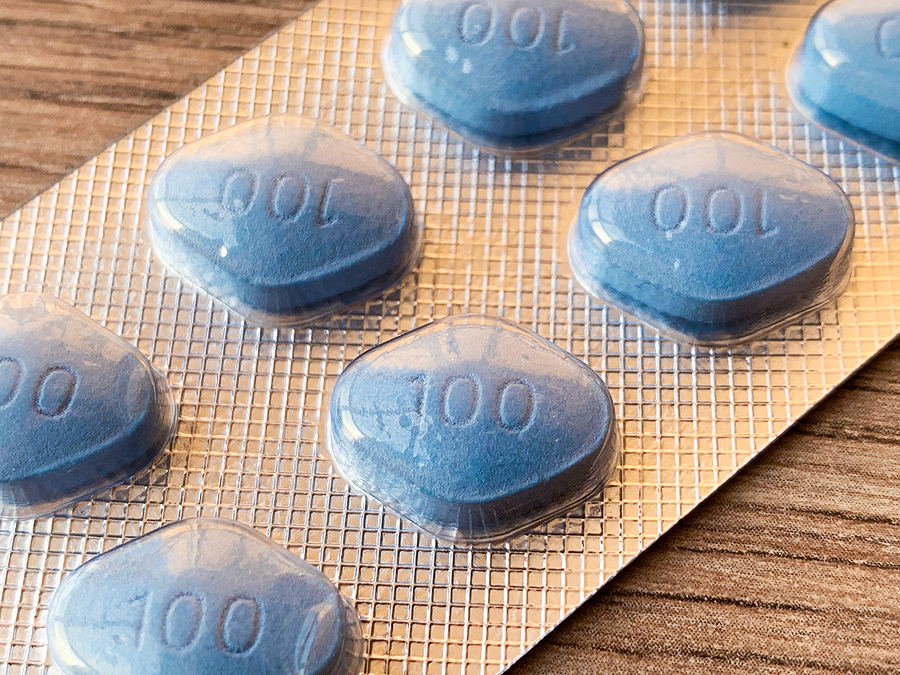 Viagra Pros and Cons
Viagra has been around since 1998 and has been well studied. It has a proven record of safety and efficacy, and users only take it when needed. Ashwagandha is taken at least once daily and can initially take up to two weeks to show any effect.
However, Viagra has a significant side-effect profile, including headaches, flushing, and other mild to moderate side effects in many men. It can also have serious adverse effects, such as vision problems and hearing loss, though these are rare. Viagra should also not be taken with more than one or two alcoholic beverages, as this may cause a concerning drop in blood pressure.
While Viagra doesn't increase libido or testosterone levels, again, the clinical evidence so far is only fair that ashwagandha may help in these areas.
As another point in Viagra's favor, dosing is standard, so its ingredients, effects, and side effects are predictable. It's not always possible to know precisely what you're getting when buying herbal supplements – formulas vary from one manufacturer to another.
The Bottom Line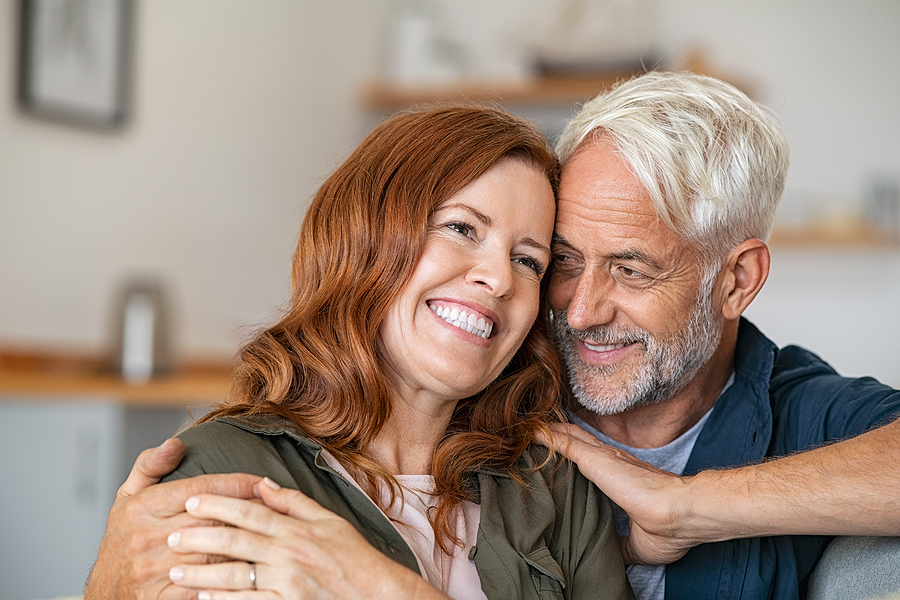 Ashwagandha has many proven health benefits, but for its efficacy as a treatment for erectile dysfunction, the research isn't there yet. Some men may experience positive benefits from it; others may not. As with any medication or herbal supplement, the placebo effect may contribute to some positive experiences.
However, Ashwagandha may be worth a trial for men who have intolerable side effects with Viagra or other PDE5 inhibitors or who have other reproductive issues in addition to erectile dysfunction. However, no supplement should be taken for these purposes without speaking to a medical provider first.
To date, the research on ashwagandha is promising. As researchers learn more, ashwagandha may prove to be the powerful tribute to Aphrodite suggested by its history in Ayurvedic tradition.
But until then, when it comes to ED, the victory goes to Viagra.
If you are interested in trying Viagra or another ED med, or if you're already taking a lifestyle medication and would like a discrete and convenient way to get refills, check out our erectile dysfunction page. We offer a complimentary medical consultation and fast shipment, and shipping is on us. Check us out today!
Paula Clark worked in the healthcare industry for 17 years before becoming a full-time freelance health and medical writer. Her clients appreciate her ability to convey complex information in terms laypeople can understand. Paula prides herself on the depth and accuracy of her research. Her goal is to add authority to your site in words that will delight both Google and your readers.