What is the Mediterranean Diet?
Even though the Mediterranean Diet was named the best diet of 2019 by US News and World Report, this isn't one of the new, fad diets. Unlike those trendy diets that have you wondering who could have come up with such a thing, this one has been around for centuries and is more of a lifestyle aimed at health and wellness.
The philosophy of the Mediterranean diet is quite simple. There isn't anything that you must eliminate at all costs, but rather some things you should emphasize more, some less, and others you should try to avoid whenever possible.
Eat more: Olive oil, leafy greens and vegetables, fruits, whole grains, nuts, legumes and beans, dairy (naturally low-fat hard cheese or ricotta and Greek yogurt), poultry, seafood, herbs and spices, eggs, and red wine (in moderation).
Eat less: Red meat.
Avoid: Processed foods, refined grains, added sugars, anything labeled "diet" or "low-fat" or with ingredients you can't read.
In short, this is a diet that is based on the fewest processed foods and as many fresh ingredients as possible. It also has some surprising benefits for men who are susceptible to ED.
How the Mediterranean Diet Can Help with ED
Wouldn't it be wonderful to learn that eating some delicious food could help lower the risk of ED? According to one research study reported by the Daily Mail, this is precisely the case when it comes to the Mediterranean Diet.
Researchers from the University of Athens studied 670 men whose average age was 67, all from the Greek island of Ikaria. The men ate a diet rich in olive oil, vegetables, fruit, beans, and fish. The study found that consuming this diet, which it states consists of nine tablespoons of olive oil per week, lowers the risk of ED by 40%.
In this study, just 20% of the men had any form of ED, which as significantly lower than the 52% that is normal for this age group. And those in the study who had a diet closest to the Mediterranean Diet "ideal" had even lower rates of ED.
Researchers concluded that this diet has a positive impact on aortic dilatation. In other words, it helps keep the blood vessels healthy, which results in better sexual health.
Another long-term study of the diet, led by the Mediterranean Neurological Institute, looked at 5,200 people ages 65 and older in Italy's Molise region. It reviewed their health and diet information and determined that 900 people followed this diet.
Those who most closely followed the Mediterranean Diet during the study period were also found to be the most physically active. They also had a 25% lower risk of death due to any cause than those who did not follow the diet.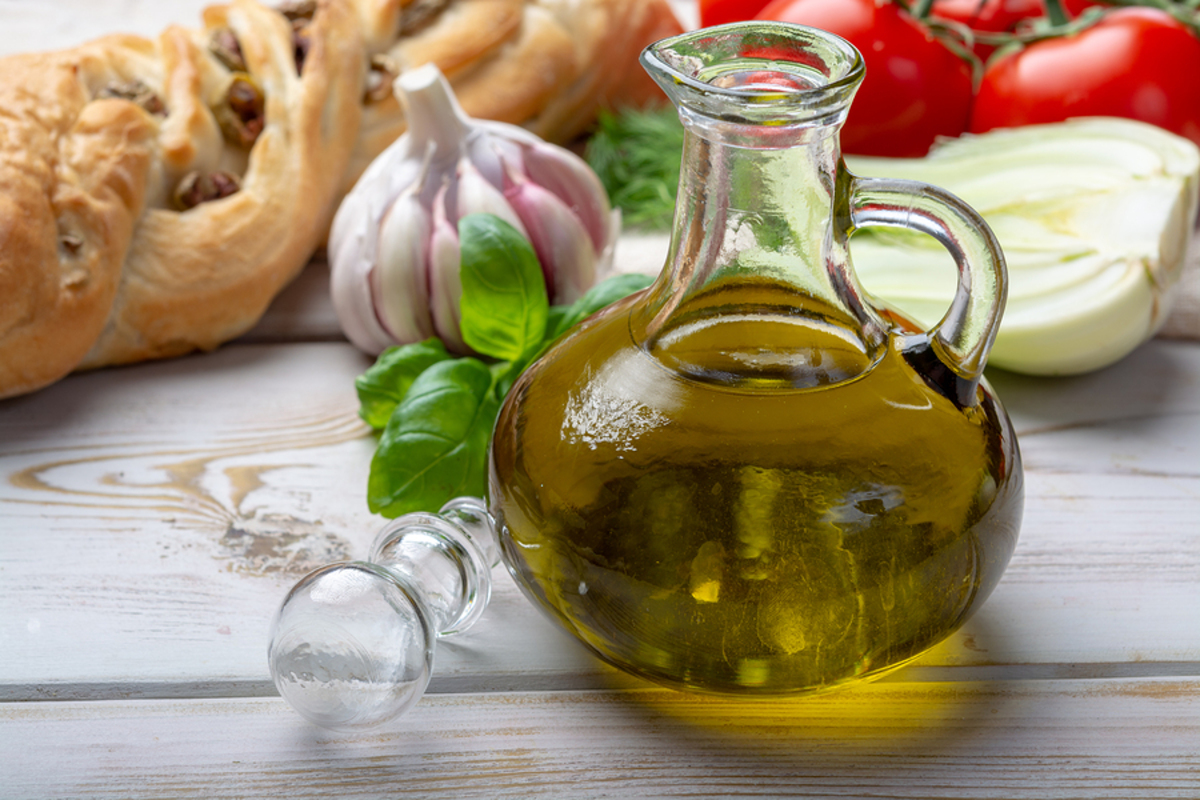 Here Are Some Delicious Recipes to Try
The truth is that Mediterranean food is fairly simple to prepare, and it's incredibly delicious. This comes as a relief to anyone that has tried one of those fad diets either leaving you feeling as if you haven't eaten or just consumed a hunk of cardboard.
Here are just a few simple Mediterranean diet recipes to get you started. Since this is such a popular diet, there are countless more online.
Arugula Salad With Shaved Parmesan
Salads don't have to be dull and tasteless. This simple arugula salad is not only bursting with taste, but also gives you several options to dress it up with apple slices, pine nuts, and sun-dried tomatoes.
First, create your lemony vinaigrette dressing with these ingredients:
2 tablespoons olive oil
1 teaspoon honey
2 tablespoons fresh lemon juice
1/2 teaspoon fresh ground pepper
1/2 teaspoon kosher salt
Then combine the dressing in a large salad bowl with 4 cups arugula and 1/4 cup shaved parmesan cheese. Add your additional items as desired.
This tasty chicken marinade goes with any cut of poultry and infuses your chicken with flavors garlic, oregano, lemon, and Greek yogurt for tenderness.
Here are the ingredients to combine, and you can adjust the quantities to your liking.
Olive Oil
Oregano
Greek Yogurt
Lemon Juice and zest
Garlic
Marinate your chicken anywhere from 15 minutes to overnight and then bake, grill, or pan fry it.
Greek Style Macaroni and Cheese
You should probably keep your distance from those boxed mac and cheese dinners if you're going to follow this diet. But, if you love this American classic, you'll want to try this easy-to-make rendition that is healthier.
Here is your list of ingredients:
3 ounces of feta cheese
1/2 pound pasta (your choice)
2-3 tablespoons cream cheese
1/2 cup Greek yogurt
1 tablespoon parsley
1 tablespoon mint
1 teaspoon dry oregano
3 tablespoons olive oil
1 pepper chopped
1 onion chopped
1/4 cup olives chopped
Salt/Pepper to taste
To prepare the dish, preheat your oven to 350 degrees. Boil your pasta according to the directions. In a pan, heat about 1 1/2 tablespoon olive oil and sauté the pepper and onion until soft. Then add the olives and herbs and sauté another several minutes. Set this aside.
In a bowl, combine the yogurt, cream cheese, and feta until creamy. Add some pepper. Drain the pasta once it's ready and put it back in the pot. Add the rest of the olive oil and the cooked vegetables. Add the cheese sauce and mix well. Pour everything into a casserole dish and bake for about 20 minutes.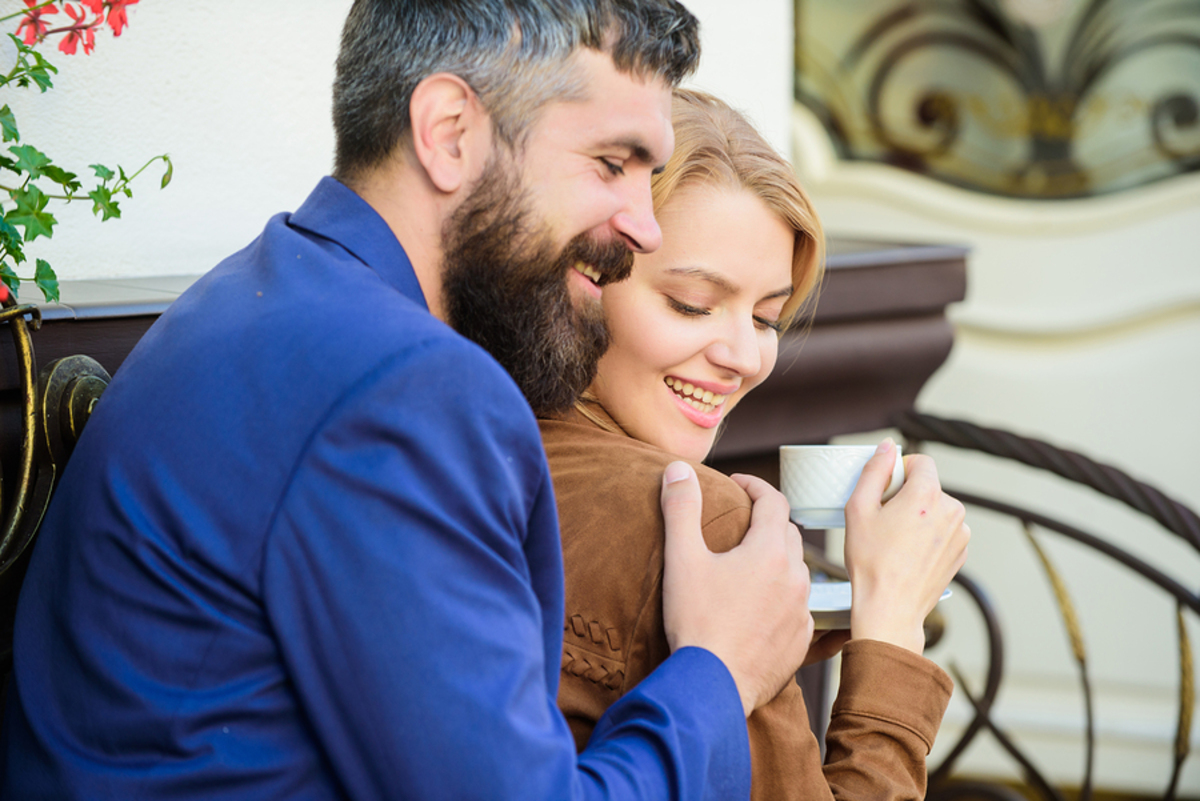 Don't Rely on Food Alone to Address ED
While diet is an excellent way to improve your overall health and may lead to better sexual health, it isn't a quick fix. Dr. Nathan Starke, a Houston Urologist, recently told Men's Health that this diet shouldn't be viewed as a "magical cure or preventative for erectile dysfunction."
Starke also states that this is a diet that is notably good for your heart and blood vessels, which is also going to benefit ED. Plus, any weight loss achieved with the diet will help as well since extra weight has also been associated with ED.
But diet alone may not be enough, particularly in cases where severe ED is present. Fortunately, there are other effective solutions available such as ED medication (Viagra). A combination of healthy diet and the right medication has the potential to drastically improve sexual health.
To learn more about your options for buying Viagra online, visit eDrugstore's Erectile Dysfunction Page now.
We specialize in providing our over 1,000,000 customers with relevant product and condition information created by our professional editorial staff which includes our team of medical writers, medical practitioners, and health educators. eDrugStore.com Staff on Facebook