Who knew that wearing a bow tie might help you keep your erection when you need it the most? It most certainly will if you wear it…around your penis. Attached to a vibrating penis ring. Yes, today's erection rings come in all shapes and sizes. You can get one that looks like a kitty … or a dolphin. Or a bow tie.
Sex toys are an overlooked way to deal with ED
Sex toys are an overlooked addition to more traditional ED treatments. It's a pity because they can be very effective in helping men achieve and maintain an erection. And the side effects are pure pleasure!
Name the first word that comes to your mind when you think: erectile dysfunction? My guess is you'd think of Viagra. The famous blue pill has become an icon in our culture. Pills have revolutionized the approach to ED treatment. They have helped millions of men around the world regain self-confidence and control of their bedroom lives.
There is, however a whole range of methods which can supplement the medical treatment of erectile problems. In some cases they offer an alternative to prescription drugs. Unfortunately, not all doctors are open-minded enough to discuss these options with their patients.
Some health systems recognize ED as a serious health issue, affecting not only the body but also well-being of the patient. British NHS has considered adding a penile support device to its list of prescribed treatments. In many countries physicians are referring their ED patients to trusted sex shops.
There is an erotic gadget for every type of erectile dysfunction. Follow our brief guide to find the best solution for yourself.
Sex toys to help you get an erection
If you have trouble getting an erection, for example due to age or health problems, you might want to try out a masturbation sleeve. Here is an interesting article with an overview of some of the available options. A sleeve is usually made of medical-grade silicone. Lubricant is added for comfort and extra stimulation. What's great about these toys is that they can be fun to use both solo and with a partner. They can help you get warmed up when you need a bit of extra warm-up to get started.
If a sleeve isn't enough because there's a more serious issue with the mechanics of an erection, a good old penis pump can do the trick. These tools have been around for a long time. Today you can buy them online. Just make sure to consult your doctor first. The pump uses suction to get more blood into the penis and help make it hard. 
Sex toys to keep an erection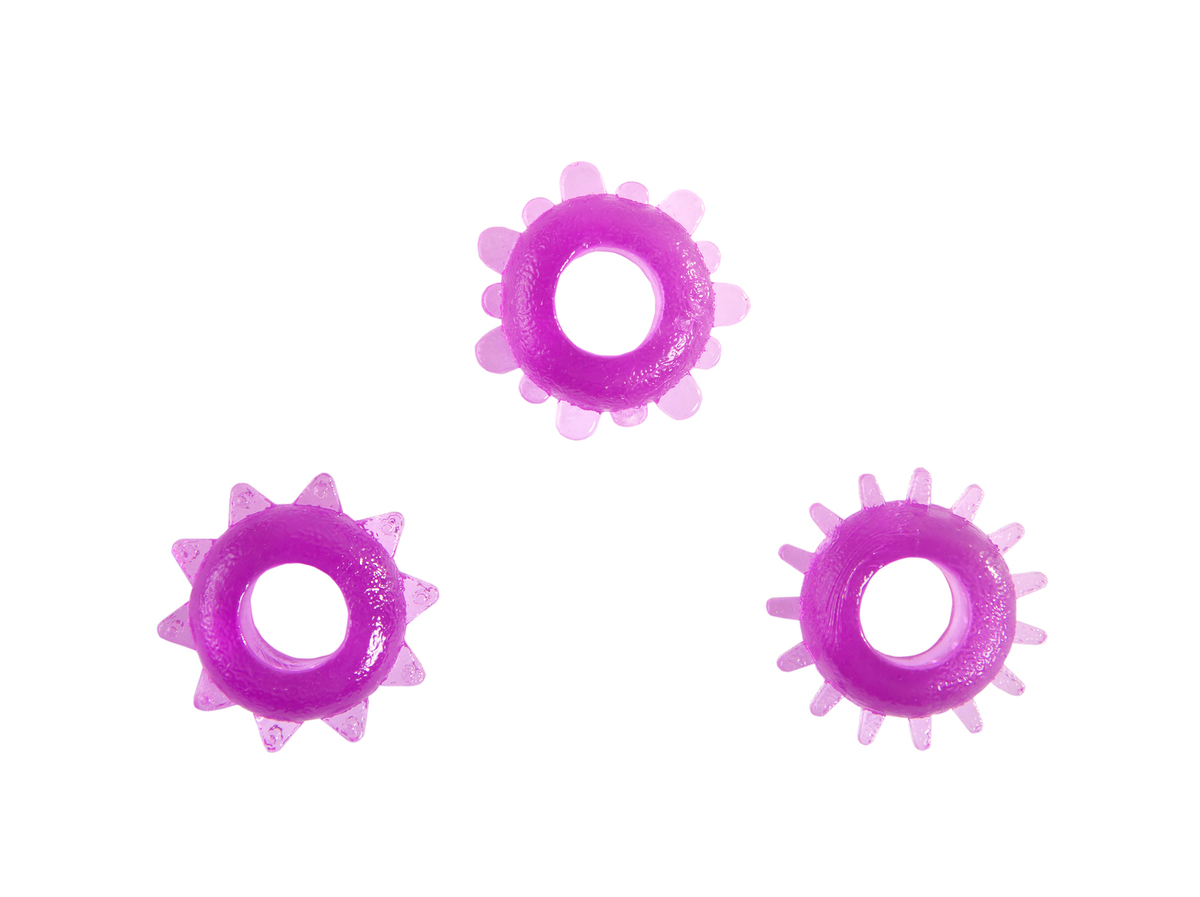 If you need something extra to keep an erection, it's best to put a penis ring on in advance. Once the erection is there, the ring will help maintain the erection. Remember never to wear it for too long (20-30 minutes is usually safe) at a time as it can lead to damage of the tissue.
If you suffer from an enlarged prostate
If your ED is a result of an enlarged prostate, you might want to consider using a special prostate massager. Not only will it help your sexual health, it will also give you unforgettable orgasms. This article will give you more detailed tips on how to use these devices. As with all toys, massagers can be used in partner play and incorporated into your intimacy as a couple.
If traditional treatments don't work
If your erectile problems are serious and your penis doesn't react to common treatments, for example due to disability, there are toys which can help you have intercourse and experience pleasure from stimulation. In order to have penetrative sex when you can't get hard, try a hollow dildo with a strap-on.
These funny little contraptions are not reserved for kinky play. You basically attach a strap-on to your body and put a flaccid penis inside the dildo and you are ready to go.
You may also want to try the world's first "guybrator" called Pulse. The device uses high-amplitude oscillations instead of traditional vibrations. It can stimulate a penis that is completely flaccid and give you new sensations.
Remember that a visit to an adult store can never replace consulting a physician. If you are diagnosed with ED you will most likely need prescription treatment. Go to our erectile dysfunction page to see what options are available.
Anka Grzywacz is a sexologist, reproductive health expert and Certified Sex Coach™. In her online practice she helps busy women and couples solve their intimate problems.