Highlights:
According to estimates over six thousand men in the U.S. sustained penis ring-related injuries between 2000 and 2019.
The number of complications from ring use is rising.
Most men end up in the emergency department with the ring stuck on their penis or scrotum.
Immediate medical support is necessary to avoid the risk of permanent health damage.
Remember not to keep a penis ring on for longer than 20 minutes.
Penis rings are popular sexual enhancement products. They work by limiting blood flow to the penis, thus prolonging erections. Unfortunately, using this seemingly innocent device could lead to serious injury. Read on to learn how these injuries happen, how to avoid them, and what to do if it happens to you.
Research on Penis Ring-Related Injuries
According to a 2021 research article published in the Journal of Sex and Marital Therapy, penis ring injuries are common in the United States.
The analysis used data from the National Electronic Injury Surveillance System website. This database is updated by the U.S. Consumer Product Safety Commission. The Commission cooperates with emergency departments nationwide to collect information on product-related injuries.
Actual number of injuries. All together, there were 163 case reports on penis ring injuries between 2000 and 2019. This might seem like a small number, but remember — these are only the men who came to the emergency room for help.
Estimates are much higher. Based on those statistics, the report's author estimates that 6,344 men have had health complications after using ring toys.
Who is the average man who has experienced a penis ring injury? He is in his early forties; almost half of all patients were between 30 and 49. He is white or African American, and the incident happened at home.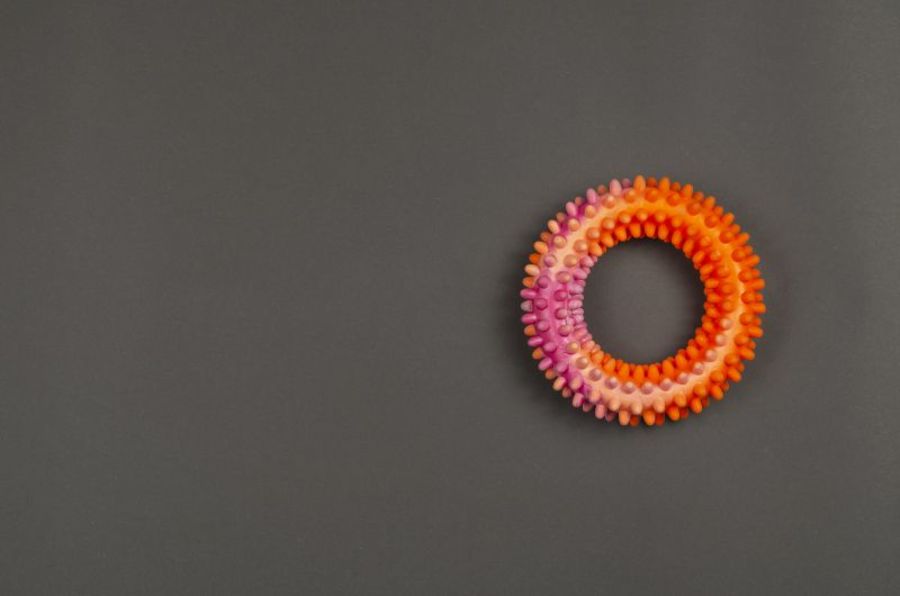 Rising Number of Injuries
The number of complications from the use of rings is rising. The years 2000 to 2011 accounted for 32.3 percent of cases, and the remaining 67.7 percent happened in the period 2012-1019.
The growing popularity of sex toys could be one of the reasons why more men report to emergency rooms with complications. The global adult toy market was valued at over $33 billion in 2020, and it's expected to grow annually at the rate of 8.04 percent.
The author of the article suggests that the popularity of Fifty Shades of Grey books and films could have contributed to an increased interest in sex toys.
Another possible explanation for a rise in reported ring-related injuries is that sex is not such a big taboo anymore. Men may be less ashamed to discuss it with medical personnel.
Effects of Incorrect Use of Penis Rings
In the majority of incidents analyzed in the report, the ring was stuck on the penis or scrotum during erotic play. Sometimes doctors had to cut the ring to release it (ouch!).
Patients complained about swelling, pain, and abrasions. Luckily, most men did not have to stay in the hospital. Longer treatment was necessary in only 12 percent of cases.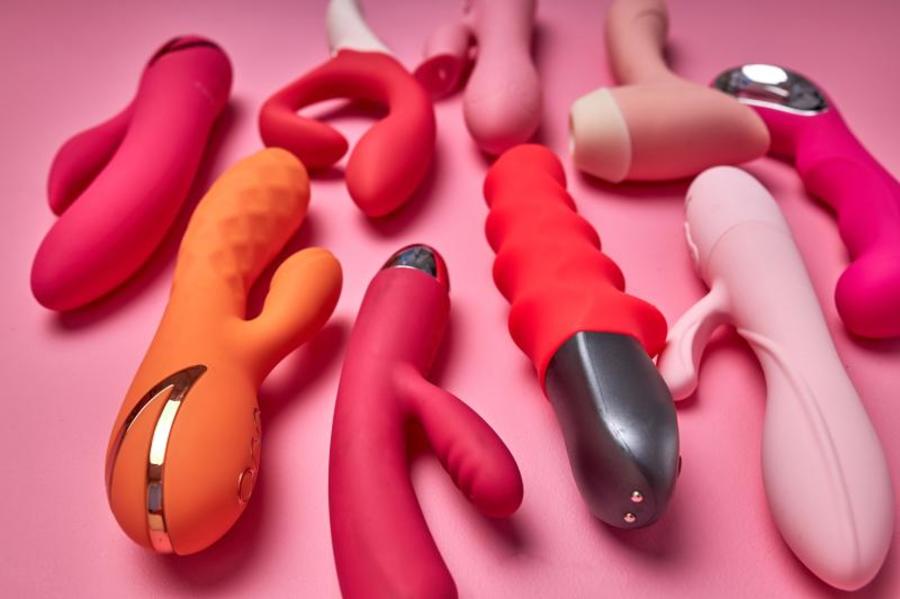 Why Do Men Use Penis Rings?
Despite clear risks, penis rings remain one of the most popular male novelty products. Even some drugstores sell single-use vibrating rings these days.
Their appeal of the ring lies in its ease of use and the promise of stronger and longer erections. This is especially important for men with erectile dysfunction.
Here are several reasons why men use penis rings:
They help men with ED. Erection problems don't always manifest as the complete inability to get hard. Some men have difficulty maintaining their rigidity long enough to have satisfying intercourse.
They enhance sensation. On the one hand, limited blood flow results in some numbing. But on the other hand, the penis can get more sensitive and the man may experience new kinds of pleasures.
Aesthetics. Some users choose to wear the ring to appear erect. A word of warning: wearing the device for prolonged periods is exactly what could get you in an emergency department.
So, how do you use the ring to maximize pleasure and cut risks?
If You Do It, Do It Right
Here are some basic rules that will keep you safe during those penis ring experiments:
1. Choose the right product. Stretchy silicone rings are your best bet. Even if you need to take them off, they would be easier to cut. You can also get a ring that's shaped like a lasso or has an adjustable loop. Those are designed for easy removal.
2. Get the right fit. Some brands offer rings made of harder materials but with an opening mechanism. Is you choose a ring that does not open, make sure to ask for professional assistance in picking the right size.
3. Timing is key. Put the ring on before you get fully erect and use a bit of lube to glide it on with ease. If you wear condoms things get a bit tricky. Make sure the condom is not damaged by the ring. Put the ring on first and follow with a condom once you get hard.
4. Don't play for too long. The most important rule: don't keep the ring on for too long — 20 minutes max.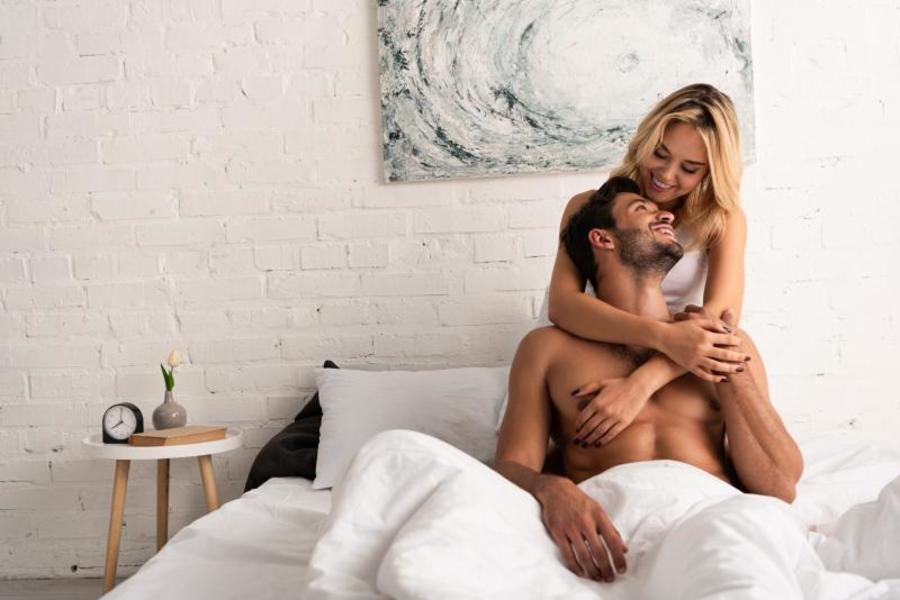 What to do if your ring gets stuck?
If the ring gets stuck, you can try oiling the penis to slide it off. Get in the cold shower to cool down and reduce the hardness. Time is of the essence here! If nothing happens within a few minutes, go to the ER, or call an ambulance.
The longer you wait the more you are at risk of necrosis and gangrene (tissues dying).
Seeing a doctor may feel embarrassing but remember — your sexual health depends on it. Medical personnel are used to treating all kinds of cases and they will keep it confidential.
Getting Medical Help if You Have ED
If you are thinking of buying a penis ring in the hope of managing or hiding your erectile dysfunction, remember that this is only a temporary solution.
Most ED cases have physical causes. This is good news because they can be treated with pills or lifestyle changes. Even if your erectile dysfunction is more psychological, with counseling or therapy, you can address its root causes.
Here is the bottom line: Go to the doctor once you realize your problems with getting and keeping an erection happen regularly. Most men can take ED medication, such as Viagra, Cialis or Levitra.
Filling your prescription has never been easier with eDrugstore — America's leading online pharmacy. Our delivery service is fast, reliable, and discreet. Click here to learn more.
Anka Grzywacz is a sexologist, reproductive health expert and Certified Sex Coach™. In her online practice she helps busy women and couples solve their intimate problems.