Rich in dietary fiber, soybeans, and soy-based foods are also one of the best sources of plant-based protein. Concerns about the adverse effects of soy consumption on heart and prostate health, as well as erectile function, appear largely baseless.
Introduction
Conflicting claims about the health benefits and risks of soy-based foods have left consumers in something of a quandary about the inclusion of such foods in their diets. And if they do choose to include such foods, how much is too much?
Rich in phytoestrogens, the plant version of the female sex hormone, soybeans are sometimes avoided by men who fear that soy-based foods will lower their blood levels of testosterone. And clinically low levels of testosterone are associated with decreased sexual desire and erectile dysfunction.
Others bypass the nutritional riches available from soy-based foods because they worry that soy's phytoestrogens might increase their risk of certain cancers, including breast and prostate cancer.
Still others have been alarmed by the Food and Drug Administration's proposal to revoke its 1999 claim that "25 grams of soy protein a day, as part of a diet low in saturated fat and cholesterol, may reduce the risk of heart disease." First announced in 2017, the proposed revocation of the FDA's health claim has yet to be finalized.
This blog post hopefully will bring some clarity to your questions about the health benefits of soy-based foods, as counterbalanced by concerns about possible risks. It will focus, in particular, on male concerns about soy's effects on heart health, erectile dysfunction, and prostate health.
Heart Benefits of Soy Protein
Regular readers of the blog are well aware of the close connection between heart health and erectile function. As many doctors have observed, what's good for the heart is good for the penis, and vice versa.
Thus, it was somewhat reassuring to read that a recent University of Toronto initiative to evaluate data from multiple clinical studies found that soy protein exhibited a "consistent cholesterol-lowering effect."
The study's lead author, David Jenkins, M.D., is a professor of nutritional sciences and medicine at the University of Toronto. Of the study's findings, he said, "At no time since the original [FDA] claim for soy as a reducer of serum cholesterol has its ability been in question." The data on which the FDA based its original claim for soy protein has remained consistent, he added.
The findings of Jenkins and his colleagues were published in the July 2, 2019, issue of the Journal of the American Heart Association. They found that regular consumption of soy protein reduced total cholesterol as well as low-density lipoprotein, also known as bad cholesterol.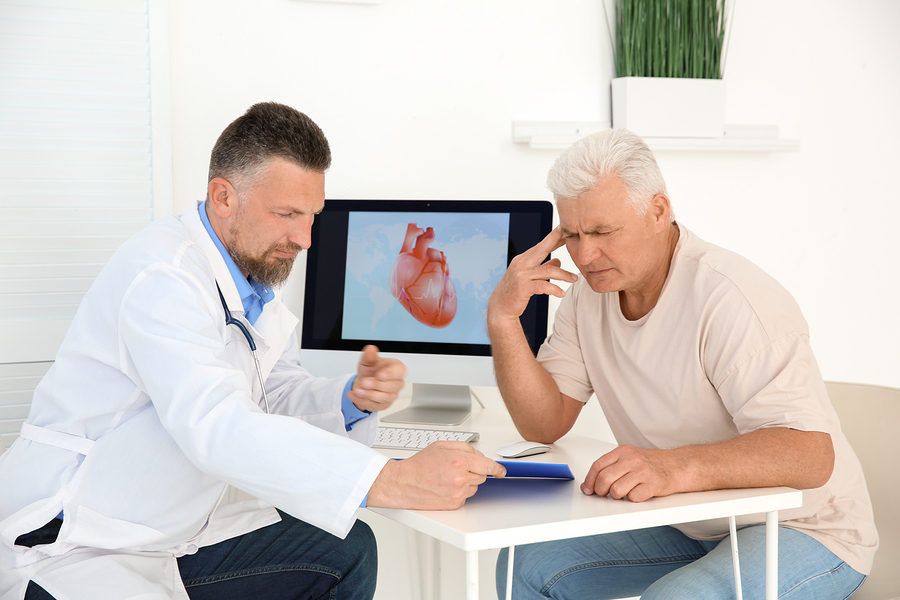 Soy, Testosterone, and ED
At the heart of many men's concerns about soy is the presence of phytoestrogens in soy-based foods. They worry that these plant-based counterparts of the female sex hormone might somehow reduce their blood levels of testosterone, giving rise to a decline in libido and possible erectile dysfunction, as well as a loss of muscle mass.
Bodybuilder Brian Turner is a dedicated vegan who wanted to put the claims about soy's effects on testosterone levels to the test. While his findings are clearly anecdotal, they show that the opposite is true, at least in his case. He recounted the findings from his experiment in an interview with PlantBasedNews.org.
To quantify soy's effects on his T-levels, he had his testosterone tested both before and after the 35-day study period. His testosterone level before the experiment was 596 nanograms per deciliter, well within the standard range of 240 to 871.
During the 35 days of high soy intake, Turner consumed vast quantities of extra-firm tofu, Chipotle burritos with sofritas (shredded tofu), soy milk, tempeh, and roasted edamame as snacks. At the end of the 35 days, his testosterone level was 698, up more than 100 points from the start of the experiment.
Soy and Cancer Risk
Boston-based Dana-Farber Cancer Institute reports that "soy in natural food form such as tofu, edamame, and soy milk is safe for consumption, even for people with a cancer diagnosis." It notes that eating soy-based foods has been widely linked to a reduced risk of certain cancers, including breast cancer, prostate cancer, and stomach cancer.
However, according to the institute, some patients worry that soy's high content of phytoestrogens could be harmful to patients diagnosed with estrogen-receptor-positive breast cancer. To allay such concerns, the institute makes three important points about the differences between phytoestrogen and human estrogen:
1. Plant-based estrogen is significantly weaker than and structurally different from, human estrogen.
2. The body does not convert the phytoestrogens you consume into human estrogen.
3. Moderate consumption of soy-based foods does not increase cancer risk.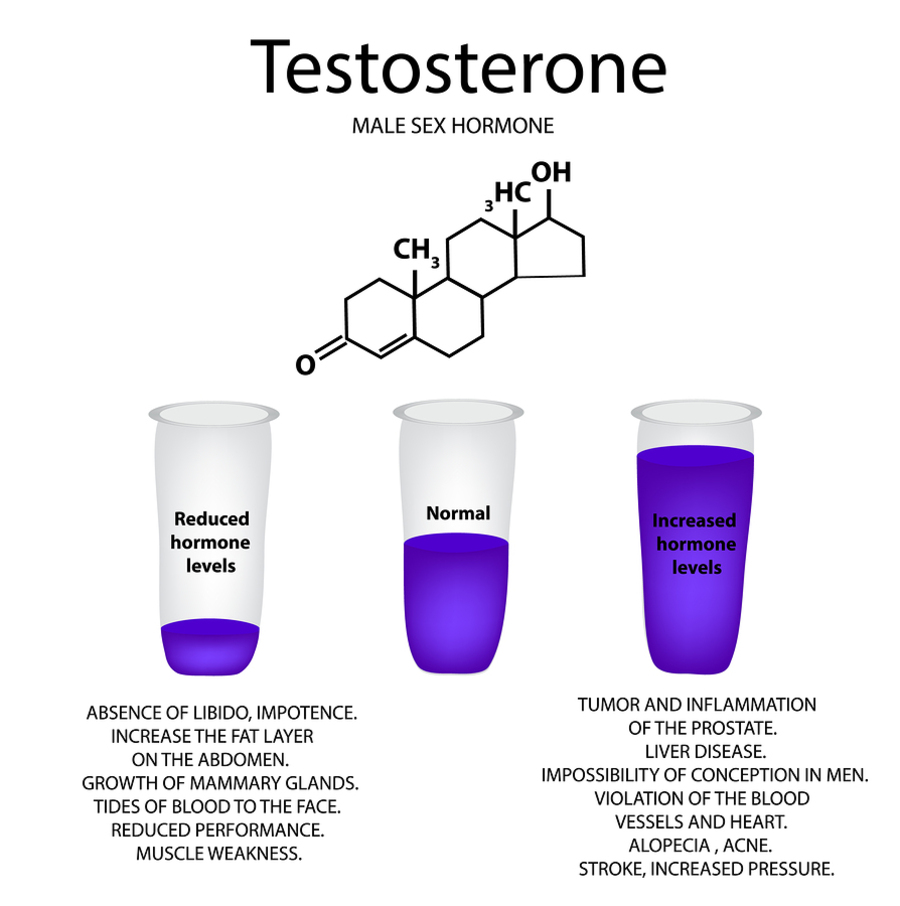 Soy Isoflavones and the Prostate
A recent study concluded that soy isoflavones, phytoestrogens present in both soy-based foods and supplements, could help to prevent the metastasis or spread of prostate cancer to other parts of the body. The findings support the use of these phytonutrients as part of a combination therapy to treat advanced prostate cancer.
Published in the February 2019 issue of EXCLI Journal, the study suggests that the benefits of soy isoflavones in the fight against prostate cancer have been underestimated and should be reevaluated. Up until now, the use of these phytonutrients as weapons against prostate cancer has usually been abandoned if and when cancer reaches its metastatic stage, the study added.
Ordering ED Drugs Online
Viagra and the other oral ED drugs known collectively as PDE5 inhibitors remain the first line of treatment for erectile dysfunction caused by insufficient blood flow to the penis. And vascular-related ED is by far the most widely diagnosed form of the disorder.
Many men who prefer the convenience and privacy of ordering their ED drugs online have found that they can save both time and money with eDrugstore.com. Based in Tempe, Arizona, eDrugstore has been in business since the late 1990s.
Ordering from eDrugstore spares you the hassle of trips to and from the local pharmacy, as well as the time you might have to spend waiting for your prescription to be filled.  If you don't yet have a prescription, eDrugstore has a convenient solution for you. Its complimentary online consultation service will put you in touch with a physician licensed to practice in your state. If the doctor determines that you're an appropriate candidate for an ED drug, a prescription will be authorized.
Orders placed with eDrugstore are filled promptly, packaged discreetly, and shipped free of charge to the destination of your choice. To learn more about eDrugstore's services, visit its Erectile Dysfunction page.
Don Amerman has spent more than three decades in the business of writing and editing. During the last 15 years, his focus has been on freelance writing. For almost all of his writing, He has done all of his own research, both online and off, including telephone and face-to-face interviews where possible. Don Amerman on Google+