Couples who've been married for several years — even those who've not married but lived together for an extended period — almost inevitably reach a point where sex is not as exciting as it once was. While it may be impossible to recapture the unbridled passion of your very first time together, there are a number of ways to fire up your love life and make your intimate moments a whole lot more heated than they have been lately.
The Internet offers plenty of advice for couples whose sex lives have gone a bit stale. Psychologist Diana A. Kirschner, Ph.D., specializes in couples therapy and is the author of "30 Days to Love: The Ultimate Relationship Turnaround Guide" and a number of other relationship-oriented books. In an article posted at YourTango.com, Kirschner stresses the importance of novelty in sexual play. Introducing new elements into your sex play, she writes, helps to ensure the body churns out high levels of dopamine, the brain chemical "responsible for a lover's high and also for infatuation."
Ways to Keep It Novel
Kirschner offers nine suggestions that she promises will guarantee that the novelty factor remains alive and well in your intimate relationships. She recommends that you:
Change up the places where you make love. The master bedroom's king-size bed is fine, but it's not the only place you can get it on.
Vary the ways in which you set the stage for romance. Draw a bubble bath or light candles to set the mood.
Use feathers to bring your partner to a level of "exquisite arousal."
Introduce sex toys into your sex play, using them both on each other and in front of each other.
Put whipped cream on each other.
Wear sexy lingerie or other apparel designed to excite your partner.
Vary your foreplay routine so that it becomes, well, less routine and more spontaneous.
Try out new positions for intercourse and foreplay as well.
Communicate honestly with your partner so both of you feel free to make suggestions about sex play changes that will more fully satisfy.
Improve Your Body Image
For the wives whose enjoyment of sex is somewhat inhibited by unresolved issues of self-image, Lauren Gelman suggests that they write down five features that they really love about their bodies. In an article posted at Prevention.com, Gelman notes that a University of Texas study found that sexual desire was higher in women with greater body esteem. By focusing on five positive body attributes, a woman can help improve her body esteem and in the process set the stage for steamier sex play. While every aspect of a woman's body may not be perfect, neither is every part of her male partner's body. Focus on the positive and enjoy sex more.
Roger Libby, Ph.D., a Seattle-based marriage and relationship counselor, suggests that couples who share — and act out — their sexual fantasies with one another are more likely to keep the spark in their love lives than those who keep their fantasies secret. Quoted in an article posted at EverydayHealth.com, Libby says that most couples fail to use their fantasies to spice up their sex lives. "But it's important to use your imagination and share your most erotic desires with your partner," he says.
Watch a Sexy Video and Learn
Libby is also a big fan of the BetterSex video series, "which shows real-life couples exploring sexual positions and techniques and talking about what they enjoy." The videos cover sexual anatomy, Kama Sutra positions, erotic massage, and the four fundamentals of foreplay (oral sex, erotic talk, sensual touch, and kissing). Watch some of these videos together with your partner to get some new ideas about ways to spice up your love life.
It may sound like a throwback to your earliest childhood memories of body exploration, but sex therapist and relationship specialist Trina Read, Ph.D., suggests playing doctor with your partner. Quoted in an article posted at the French-Canadian website Chatelaine.com, the Calgary-based psychologist suggests that couples approach sex with the anticipation and curiosity of a student who is eager to learn. "This mentality changes the bedroom dynamic from feeling forced to being fun," she says.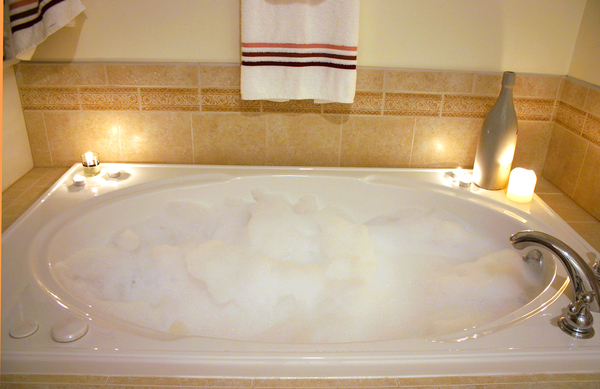 Let's Hear It for Role-Playing
Going a step beyond Libby's suggestion that couples share their sexual fantasies, psychologist Kirschner endorses role-playing as yet another way to spice up a love life that's become too routine and predictable. She notes that about 95 percent of all people report that they have sexual fantasies, so you've got plenty of company if you have them too.
In role-playing, says Kirschner, "the couple creates a kind of magic theater where sex is a stage for each partner to share and enact fantasies with each other." Typical role-playing scenarios may involve sex with a romantic — possibly uniformed — stranger or being overpowered and forced to submit to sex. Citing yet another benefit of role-playing, Kirschner says that "it helps reduce the urge to cheat because you both are already having the novelty of a 'different' partner."
Combat Erectile Dysfunction
For couples whose love lives have suffered because the male partner is having increasing difficulty in getting and keeping an erection, modern pharmaceutical science offers a handful of helpful aids. These come in the form of the oral ED drugs known as PDE5 inhibitors, sold under the brand names Viagra, Levitra, Cialis, Staxyn, and Stendra. If erectile dysfunction is interfering with your sex life, ask your doctor if he thinks one of these drugs would help.
If you would like to read additional articles about sexual health and function, as well as other topics of interest to health consumers, check out our blog.
We specialize in providing our over 1,000,000 customers with relevant product and condition information created by our professional editorial staff which includes our team of medical writers, medical practitioners, and health educators. eDrugStore.com Staff on Facebook