Highlights:
Erectile dysfunction (ED) is most often associated with men over the age of 50. Recent research, however, indicates that there is a wider prevalence of ED in young men than previously understood:
Single men have a significantly higher risk of erectile dysfunction than married or partnered men.
Men who used antidepressants are much likely to experience moderate or severe ED.
Men suffering from anxiety and depression show higher rates of erectile dysfunction.
Only a small percentage of young men suffering from ED use medication or supplements to treat the condition.
Most young men who do take medication for ED don't take it correctly.
There is clearly an increasing number of young men who suffer from ED, and there is growing evidence of a link between the condition and mental health issues.
Do Younger Men Really Suffer from Erectile Dysfunction?
When we talk about ED, we are often talking about older men. Men over the age of 50 make up the greatest portion of the millions of men who suffer from erectile dysfunction. As the American Urological Association notes, as men age, the chance of developing erectile dysfunction increases. Indeed, the risk of developing erectile dysfunction grows from 5 to 15 percent between the ages of 40 and 70.
It's also true, however, that in order for a man to achieve an erection, the mind and the body must work together. This means that men at any age who are suffering from emotional or relationship problems can develop ED.
A recent study of men aged 18 to 31 found that erectile dysfunction was common in younger sexually active men. Though the percentage of men suffering from ED (14 percent) was smaller than in the population of men over the age of 50 (52 percent), the study's findings indicate that more than one in ten young men suffers from erectile dysfunction.
How Erections Work 
There are three types of erections:
Reflexive (the product of physical stimulation)
Psychogenic (produced to visual or mental images)
Nocturnal (occurring during sleep)
In order for an erection to happen, either sensory (physical) or mental stimulation causes messages to travel from the brain to the penis. These nerve impulses then direct muscles in the penis to relax so that blood may flow into the open spaces in the penis, causing the penis to expand and become rigid. The penis remains rigid until the muscles in the penis contract, allowing the blood to flow out.
Anything that disrupts this process of arousal can interfere with a man's ability to get and maintain an erection. Stress and anxiety, in particular, can interrupt how messages from the brain arrive at the penis and can block the erection process.
What is the Link Between Erectile Dysfunction and Mental Health?
The link between mental health and ED is well studied in older men. This link, however, is also clear in younger men. Erectile dysfunction is often associated with poorer mental health, stress, loneliness, and anxiety. Gaining an erection is not only a matter of physical ability but also emotional arousal. Both erections, and conversely, erectile issues are the result of a "complex interplay of mind and body."
Some emotional and mental issues that can cause ED are:
Low self-esteem
Depression
Anxiety
Problems in relationships
Loneliness
Stress caused by work or home life
Stress from social or cultural conflicts
Stress caused by religious rules and expectations
Concern about the ability to perform sexually
Younger men, as well as older men, are subject to all of the above in different ways and in different moments. As many of 90 percent of teenagers and young men suffer from short-term erectile dysfunction caused by nervousness and anxiety. For men in their twenties and older, personal and professional stress can cause a longer-lasting incidence of erectile dysfunction.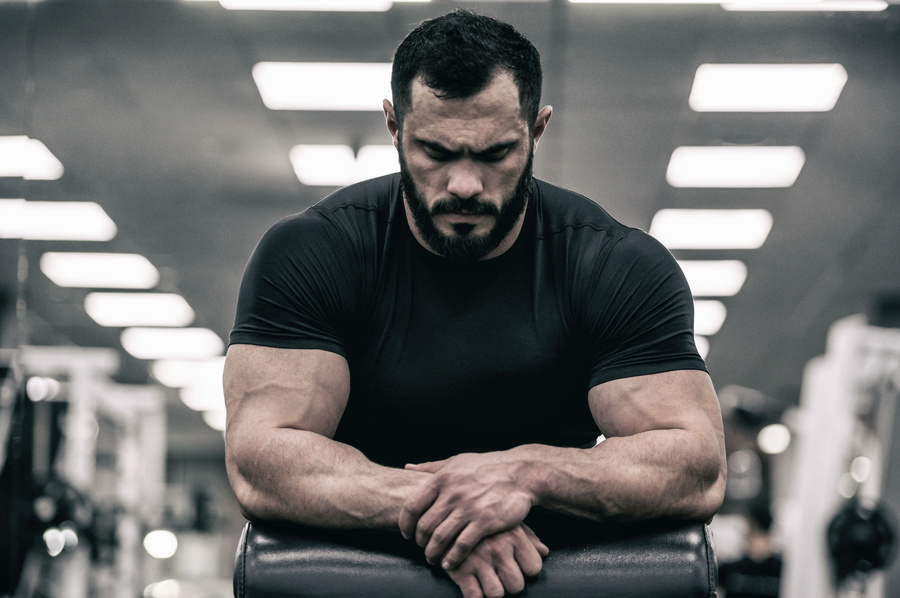 Recognizing and Treating Erectile Dysfunction in Younger Men
A 2017 study of erectile dysfunction in young men found that the number of reported cases of erectile dysfunction in men aged twenty to forty increased steadily. The study indicates that this trend requires medical professionals to be more aware and more ready to discuss ED and treat it with younger patients.
When younger patients report experiencing erectile dysfunction, it's important for physicians and medical professionals to take the report seriously and do a rigorous assessment of the physical and psychological conditions that might be causing the problem. Doctors should not assume, as has been assumed in the past, that ED in younger men will be a short-term or self-limiting condition.
If you are a younger patient who is experiencing ED, it is essential to find a compassionate healthcare professional who will listen to your concerns and evaluate the physical and mental health factors that may be contributing to your condition.
What Can You Do to Address Mental Health Issues Causing ED?
For most men, the cause of their erectile dysfunction will be complex, a combination of both physical and mental factors. To address the organic causes of your erectile dysfunction, you should consult with your physician about your overall physical health and discuss erectile dysfunction medications that can fix the problem.
For the psychological portion of the interaction between mind and body, you may want to consider:
Counseling to address major stress and anxiety factors in your life
Sex therapy to allow you to focus on sensational pleasure rather than strict arousal
Sexual anxiety therapy to reduce your worries about sexual performance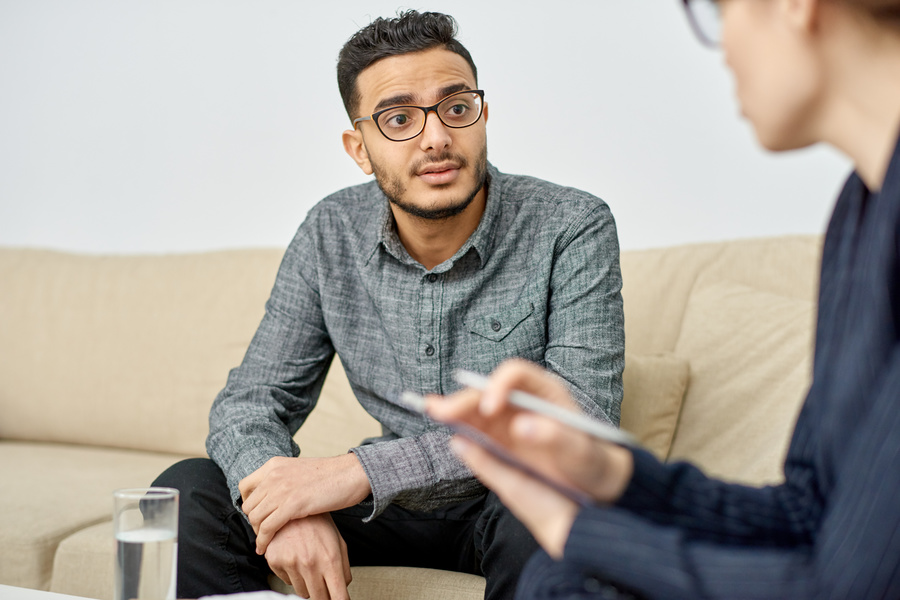 How eDrugstore Can Help
If you are ready to talk to a discreet, compassionate professional about your erectile dysfunction, visit eDrugstore.com. Our operators are standing by seven days a week to book your free consultation with a professional, U.S.-licensed physician. They will help you choose the right ED medication for you, issue a prescription, and ship it to your door free of charge.
No matter what your age, there is no reason to let your ED go untreated. Call 1-800-467-5146 or check out our ED medication guide today.
Elizabeth Nichols is an experienced and flexible author with extensive experience in both popular media and academic publishing. She specializes in health, medical and travel writing.