In 1999, Mr. A, a 23-year-old male patient, was prescribed bupropion sustained-release (Wellbutrin SR) to help him quit smoking. At that time, bupropion was also prescribed as an antidepressant—alone or along with other antidepressants—to improve sexual side effects that are common with that class of drugs. In some cases, bupropion is actually known to enhance sexual arousal and performance.
But Mr. A would become the first known case of bupropion having just the opposite effect: it suppressed his libido and caused erectile dysfunction, which added to the controversy surrounding the use of bupropion for sexual dysfunction related to antidepressant use.
Read on to find out how bupropion measures up against other antidepressants, why it was slow to catch on, and why it may be a good choice for ED even in men without depression.
Do Antidepressants Cause ED?
There are many antidepressants on the market, but the most commonly prescribed are selective serotonin reuptake inhibitors (SSRIs). All SSRIs have a high rate of sexual dysfunction as side effects. According to Harvard Health, 30% to 40% of patients taking SSRIs experience delayed orgasm or inability to orgasm, 40% have decreased libido, and 10% have erectile dysfunction.
"SSRIs stimulate certain serotonin receptors that can cause a decrease in dopamine and norepinephrine in an area of the brain, which can have an effect on libido," according to family psychiatric nurse practitioner Chad Collom in an interview with Fox News.
The result? Many men have had to choose: treat their depression or have a satisfying sex life. They couldn't have both.
Then came bupropion.
What Is Bupropion and How Does It Work?
Bupropion is an antidepressant that works differently than SSRIs. While SSRIs increase serotonin (the "happy hormone") levels in the brain, bupropion is a norepinephrine-dopamine reuptake inhibitor (NDRI) that increases noradrenaline and dopamine instead.
Because it has a different mechanism of action than other antidepressants, bupropion has few to no sexual side effects.
Is Bupropion As Effective as SSRIs?
Study results aren't conclusive. Some studies have found it just as effective as SSRIs such as escitalopram (Citalopram) and sertraline (Zoloft) at treating depression. However, a 2016 review of all research to date revealed that some studies found bupropion as effective as several SSRIs, but others showed no effect on depression at all.
Results are also mixed on bupropion's effectiveness at improving sexual dysfunction. A 2002 study, for example, found that 75% of men with SSRI-related sexual side effects showed a positive response to bupropion. The authors concluded that bupropion SR appeared to effectively treat all the major categories of sexual side effects.
Yet, other research has shown negative results. A clinical trial done in 2005 found that 41 subjects with antidepressant-induced sexual side effects had no change in those side effects with bupropion treatment, the opposite of the earlier study.
In addition to conflicting research findings, most of the studies thus far are considered low quality due to a small number of subjects, lack of placebo control groups, or other study design issues.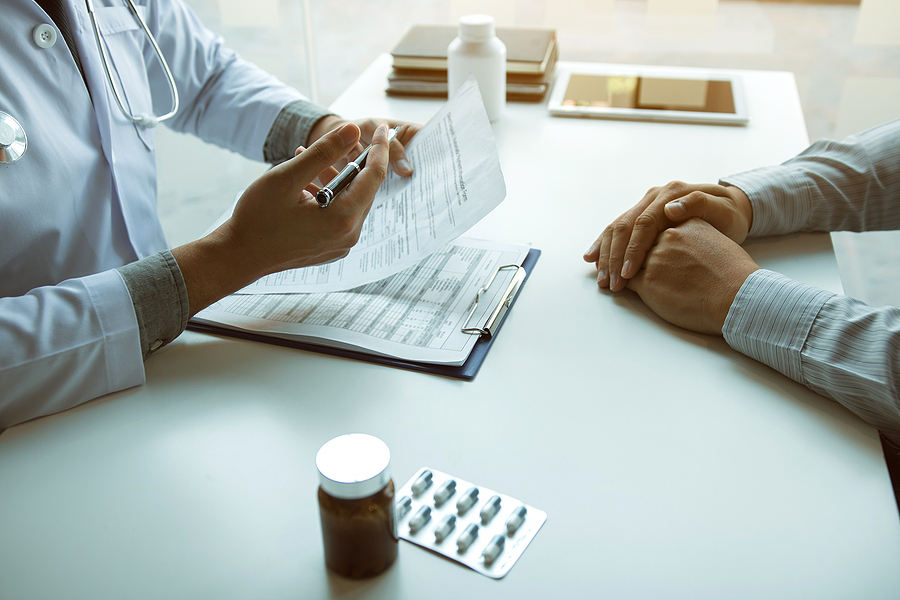 Does Bupropion Work for Men Without Depression?
Many users, however, have found that bupropion is an adequate antidepressant with a low side-effect profile. But what about the guy who is not depressed but is looking for a libido booster or ED treatment? Will bupropion do the job for him? The research shows that it might.
In a placebo-controlled study, 63% of the bupropion-treated, nondepressed patients said their libido and sexual function were "much" or "very much" improved. Only 3% of the placebo group said the same.
Another study found that 70% percent of subjects reported improved libido, arousal, or orgasmic function.
Bupropion had a positive effect even in men not taking antidepressants.
Why Didn't My Doctor Tell Me About Bupropion?
Mixed study results are only part of bupropion's controversial history. Let's get back to Mr. A. His case is unusual, but he is not the only person who has had sexual side effects with bupropion. A literature search turns up only one more case, but there is not much research on the subject, so there may well be others.
Still, many users find that bupropion has few to no sexual side effects and may even enhance libido and orgasmic control. But its use as an antidepressant got off to a slow start.
When Wellbutrin was introduced in 1989, it was in immediate-release form, which caused seizures in some patients. In 1996, the manufacturer, GlaxoSmithKline, reformulated bupropion, which is now available as a sustained-release medication. That lowered the seizure rate to an acceptably low level, but seizure is still listed as a side effect in the FDA's prescribing information.
And there are other trust issues. GSK (then Glaxo-Wellcome) learned that bupropion users reported it as a "happy, horny drug." Both men and women said they were having better sex than ever and that the drug improved libido. Some said that it also caused weight loss.
Both men and women said they were having better sex than ever.
GSK began marketing the drug as a libido booster, weight-loss aid, and anti-addiction drug. They were eventually fined $3 billion for advertising the drug for unapproved uses. GSK was also accused of bribing doctors to prescribe it for these off-label uses.
For these reasons, some doctors have historically been hesitant to prescribe it for their patients. Men who would like to try it may need to be the one to bring it up.
Treatment of SSRI-Induced Sexual Dysfunction with PDE5 Inhibitors
Though bupropion helps many men with sexual dysfunction, others find it unhelpful or get only partial relief. For those men, taking sildenafil (Viagra) or tadalafil (Cialis) can alleviate SSRI-induced erectile dysfunction, according to Harvard Health. PDE5 inhibitors can relieve SSRI-induced ED, boost arousal, and improve orgasms.
Although there is not much research on this use for PDE5 inhibitors, at least one study supports Harvard's conclusions that adding a PDE5 inhibitor such as Levitra,
Viagra, or Cialis can improve antidepressant-induced ED.
Adding a PDE5 inhibitor such as Levitra, Viagra, or Cialis can improve antidepressant-induced ED.
A Final Word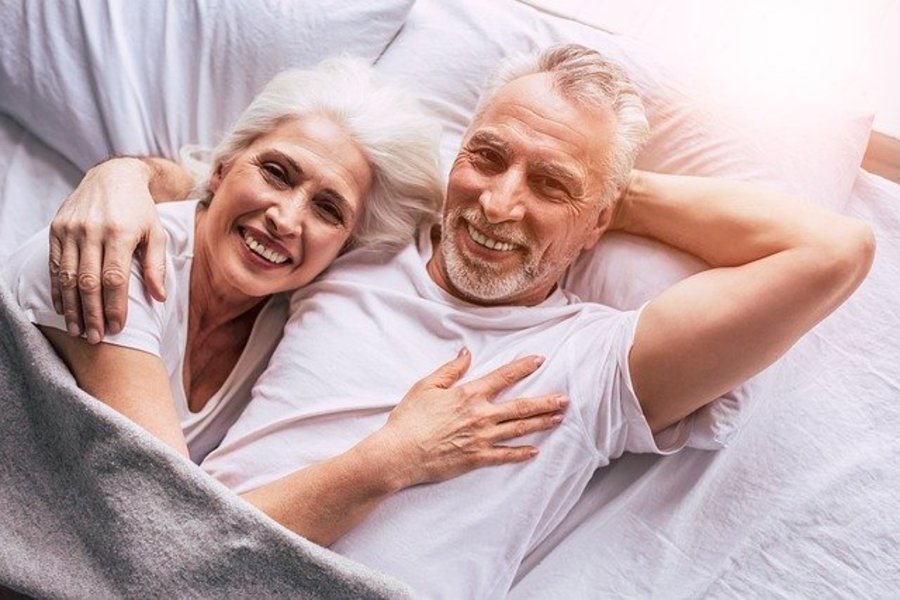 Although the research is mixed about the effectiveness of bupropion for sexual dysfunction, the bottom line is that it seems to be helpful in some men, so bupropion may be worth a try.
If you think bupropion might help your sexual function, talk to your doctor about a possible trial. Also, consider that a PDE5 inhibitor may enhance bupropion treatment for ED and other sexual dysfunction. eDrugstore carries all of the current sexual function enhancers, including Viagra, Cialis, Levitra, and more. Contact us today for a free medical consultation and get your sex life back on track.
References
The Antidepressant Drug Best for Sex. (n.d.). Psychology Today. Retrieved September 15, 2020, from https://www.psychologytoday.com/us/blog/all-about-sex/201211/the-antidepressant-drug-best-sex
Bergh, S. J., & Giraldi, A. (2014). [Sexual dysfunction associated with antidepressant agents]. Ugeskrift for Laeger, 176(22). https://pubmed.ncbi.nlm.nih.gov/25352006/
Berigan T. R. (1999). Possible Sexual Dysfunction Associated With Bupropion for Smoking Cessation: A Case Report. Primary care companion to the Journal of clinical psychiatry, 1(6), 193. https://doi.org/10.4088/pcc.v01n0608
Clayton, A. H., Croft, H. A., Horrigan, J. P., Wightman, D. S., Krishen, A., Richard, N. E., & Modell, J. G. (2006). Bupropion extended-release compared with escitalopram: effects on sexual functioning and antidepressant efficacy in 2 randomized, double-blind, placebo-controlled studies. The Journal of clinical psychiatry, 67(5), 736–746. https://doi.org/10.4088/jcp.v67n0507
Croft, H., Settle, E., Jr, Houser, T., Batey, S. R., Donahue, R. M., & Ascher, J. A. (1999). A placebo-controlled comparison of the antidepressant efficacy and effects on sexual functioning of sustained-release bupropion and sertraline. Clinical therapeutics, 21(4), 643–658. https://doi.org/10.1016/S0149-2918(00)88317-4
DeBattista, C., Solvason, B., Poirier, J., Kendrick, E., & Loraas, E. (2005). A placebo-controlled, randomized, double-blind study of adjunctive bupropion sustained-release in the treatment of SSRI-induced sexual dysfunction. The Journal of clinical psychiatry, 66(7), 844–848. https://doi.org/10.4088/jcp.v66n0706
Gitlin, M. J., Suri, R., Altshuler, L., Zuckerbrow-Miller, J., & Fairbanks, L. (2002). Bupropion-sustained release as a treatment for SSRI-induced sexual side effects. Journal of sex & marital therapy, 28(2), 131–138. https://doi.org/10.1080/00926230252851870
Harvard Health Publishing. (Updated 2019, May 17). Dealing with sexual side effects of antidepressants. Harvard Health. https://www.health.harvard.edu/mind-and-mood/dealing_with_sexual_side_effects
Harvard Health Publishing. (2019, October 22). When an SSRI medication impacts your sex life  – Harvard Health. Harvard Health; Harvard Health. https://www.health.harvard.edu/womens-health/when-an-ssri-medication-impacts-your-sex-life
Management Strategies for Antidepressant-Related Sexual Dysfunction: A Clinical Approach. Journal of clinical medicine, 8(10), 1640. https://doi.org/10.3390/jcm8101640
Montejo, A. L., Prieto, N., de Alarcón, R., Casado-Espada, N., de la Iglesia, J., & Montejo, L. (2019).
Modell, J. G., May, R. S., & Katholi, C. R. (2000). Effect of bupropion-SR on orgasmic dysfunction in nondepressed subjects: a pilot study. Journal of sex & marital therapy, 26(3), 231–240. https://doi.org/10.1080/00926230050084623
Taylor, M. J., Rudkin, L., Bullemor-Day, P., Lubin, J., Chukwujekwu, C., & Hawton, K. (2013). Strategies for managing sexual dysfunction induced by antidepressant medication. The Cochrane database of systematic reviews, (5), CD003382. https://doi.org/10.1002/14651858.CD003382.pub3
Wikipedia Contributors. (2019, December 15). List of largest pharmaceutical settlements. Wikipedia; Wikimedia Foundation. https://en.wikipedia.org/wiki/List_of_largest_pharmaceutical_settlements‌