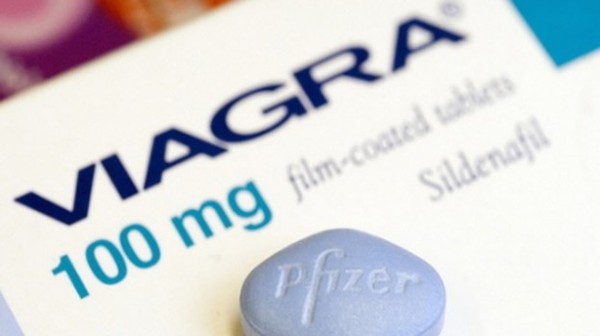 Viagra, the granddaddy of the oral ED medications, can help men with intractable symptoms of impotence to temporarily regain erectile function.
The mere mention of erectile dysfunction tends to send a chill down the spines of most men, many of whom fear that their sex lives almost inevitably will fall victim to this disorder at some point in the not-too-distant future. Although some feel that ED is an inevitable consequence of aging, that's hardly the case, as many men enjoy full erectile function well into their golden years.
Before launching into a discussion of what causes erectile dysfunction and what, if anything, can be done to treat or even prevent it, it's perhaps best to explain in simple terms just what ED is and what it is not.
For those men who've found it difficult to get and keep an erection after a night of heavy drinking or a stressful day in the office. It is important to realize that this type of erection problem sometimes happens to most men and is not necessarily a sign of anything more permanent.
What is Erectile Dysfunction's Primary Symptom?
A persistent inability to get and maintain an erection that is hard enough and long-lasting enough for penetration is a sign that something more serious is at work. This continuing inability to achieve an erection strong enough for sexual intercourse is the cardinal symptom of erectile dysfunction.
The most common cause of ED is physiological, usually involving insufficient blood flow to the penis. While compromised blood flow to the penis is the biggest single cause of ED, this complication often arises because of other underlying physical disorders and diseases, such as diabetes, atherosclerosis, and cardiovascular disease. Other causes can include psychological issues or, in rare cases, traumatic injury to the genitals.
The Erectile Process Explained
An erection begins in the brain when that nerve center of the body detects feelings of sexual desire or receives signals triggered by physical stimuli to the male genitals or other erogenous zones. The brain responds to these triggers by sending a flood of nitric oxide coursing through the body toward the pelvic region.
The nitric oxide sets off secondary chemical reactions as it goes through the body. One reaction produces a substance known as cyclic guanosine monophosphate. This substance, also known as cGMP, relaxes the smooth muscles lining the arteries that supply the penis.
As the arteries supplying the penis dilate, blood flow increases, flooding the spongy erectile tissue of the penis with blood and creating an erection. At the same time, the veins that carry blood away from the penis temporarily constrict, trapping this fresh supply of blood within the penis, thus ensuring that the erection is maintained until sexual activity is complete.
Vascular Problems to Blame
Erectile dysfunction often occurs when vascular problems prevent a sufficiently strong blood flow to the penis to maintain an erection. As previously noted, psychological issues can also cause erectile dysfunction.
Medical professionals estimate that such issues account for only 10 to 20 percent of all ED cases. Because blood flow is not an issue in ED of psychological origin, men with this impotence should seek professional psychological counseling to help them remove barriers to healthy erectile function.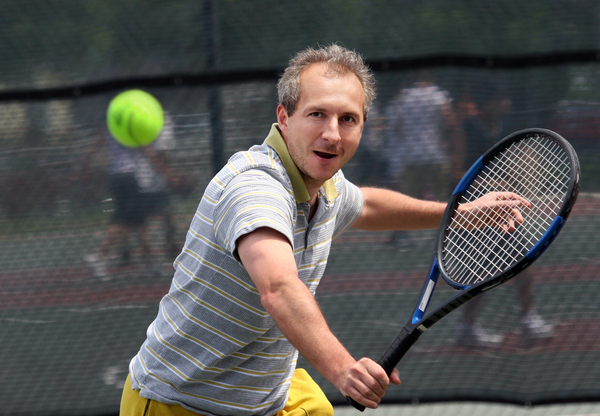 By exercising regularly, you can help to prevent the onset of ED and, in some cases, can reverse the symptoms of impotence if you've already begun to experience them.
If you have begun to experience a pattern of erection problems, such as a consistent inability to achieve as firm an erection as you've previously, several steps can reverse that pattern. If you're a smoker, kicking the habit is a step in the right direction, as smoking conclusively shows to impede normal blood flow.
Exercise Can Prevent ED
Regular exercise is also a good way to maintain not only strong erectile function but good overall health as well. There's no need to start running marathons. If you haven't been exercising in the past, undertaking anything too strenuous could end up putting too great a strain on your body. But studies have shown that men who walk briskly for 30 minutes daily have a far lower incidence of ED than those who live sedentary lives.
Eating right is another important lifestyle choice that can help preserve optimal erectile function or help reverse losses in an erectile function you may have begun to experience. Steer clear of fast food, which tends to be low in nutritional value but very high in unhealthy fats and empty calories.
However, there are many acceptable forms of healthy eating. Praised for its promotion of overall health is the Mediterranean diet. Based on the traditional eating options of people living in the Mediterranean basin, this diet features plenty of raw fruits and vegetables and healthy fats -- especially olive oil, nuts, fish, and other seafood. Although red meat is ok in the Mediterranean diet, it should be eaten infrequently and in small quantities.
Keep Alcohol Intake Moderate
Drinking alcohol in and of itself is unlikely to cause erectile dysfunction when done in moderation. A glass or two of wine can set the stage for romance quite nicely. However, going beyond moderate drinking is a recipe for disappointment in the bedroom. It can temporarily make it difficult to get and keep an erection; even if you do, an alcoholic haze dulls some of the sensations that sexual activity provides.
If all else fails, pharmaceutical science has provided men everywhere with a way to regain erectile function temporarily. It comes in the form of the little blue pill known as Viagra. Developed and introduced by Pfizer in 1998, Viagra was the first of the so-called PDE5 inhibitors -- others include Levitra, Cialis, and Stendra -- to become available to men with erection problems.
The drug has proved the answer to a dream for many men with erectile dysfunction, who can now pop a pill and within 30 to 60 minutes be ready for sex.
Pre-Viagra ED Treatment Options
It's true, of course, that other treatments for ED were available before Viagra came along, but for many men, these options were unacceptable. Before Viagra's introduction, men could use vacuum pumps to draw enough blood into the penis to create an erection.
Once the pump has done its work, a constriction band is placed around the penis base to hold the blood until the sexual activity is complete. Although it worked for some men, many others found this option an awkward mood-killer.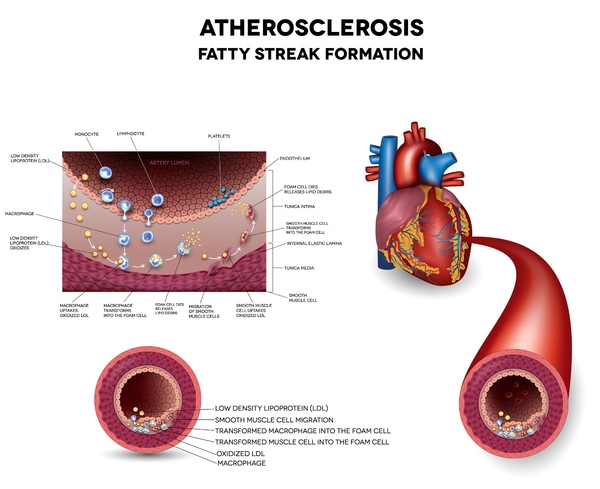 Atherosclerosis, the buildup of fatty plaque on the inner walls of arteries, is one of the causes of erectile function.
Another pre-Viagra treatment for ED was penile injection therapy, which like the vacuum pump, is still in use among men for whom Viagra didn't work. Not for the squeamish, penile injection therapy requires the injection of a synthetic prostaglandin called alprostadil directly into the shaft of the penis. Alprostadil temporarily increases blood flow to the penis and makes it possible to achieve an erection.
Penile Implants
Yet another avenue of treatment before Viagra was the penile implant, which is available in two basic types -- flexible and inflatable. These devices must be surgically implanted within the penis regardless of the type. The semi-rigid flexible implant is the least complex.
When not used for sex, the penis implant is adjusted downward. However, when it's time for sex, the penis is manipulated into the appropriate position for sex after you can tuck it away.
Inflatable implants usually consist of the implant within the penis, a bulb-like pump device placed in the scrotum, and a bulb reservoir of fluid placed under the skin in the lower abdominal region. When the need arises, you create an erection by activating the pump to draw fluid into the penile implant until your erection is sufficient for sexual activity. When sexual activity is complete, the fluid can be pumped back into the reservoir.
While these treatment options got the job done -- and continue to do so for some -- the arrival of an oral medication that could quickly facilitate erection is considered a miracle drug. Researched initially as a potential treatment for angina and high blood pressure, sildenafil citrate -- Viagra's active ingredient -- failed to deliver the kind of results Pfizer researchers had hoped.
However, it had an exciting side effect among male test participants, who all found it easier to get an erection. The trial shocked many male participants because they suffered from varying erectile dysfunction. Pfizer quickly changed direction in its research of sildenafil, now focusing on its potential as a treatment for ED.
Viagra Is a PDE5 Inhibitor
As previously noted, Viagra is a member of a family of drugs known collectively as PDE5 inhibitors. They get their name for their unique ability to disable an enzyme known as phosphodiesterase-5 temporarily. The PDE5 enzyme can interfere with erectile function, particularly in men with compromised vascular health.
One of the PDE5 enzyme's primary jobs is to break down cGMP, the substance that facilitates erection by relaxing the smooth muscles lining the arteries that supply the penis. In men with no significant vascular problems, the presence of the PDE5 enzyme isn't that problematic because their bodies can create more cGMP as quickly as the enzyme breaks it down.
In men with vascular problems, the PDE5 enzyme can break down cGMP faster than their bodies can create more, thus preventing erection or ending it prematurely. By holding the PDE5 enzyme at bay for four to six hours, Viagra allows men with vascular problems to get and maintain an erection long enough to permit sexual activity.
What Does Name Brand Viagra Cost?
Most customers order between 50 - 100mg Viagra tablets. Many get one 50mg dose free by splitting the 100-milligram pills in half with the complimentary pill-splitter eDrugstore includes with every first order.
To learn more about the costs involved with Viagra, Viagra is expensive Meanwhile, a generic version of Viagra become available in December 2017.
No Spontaneous Erections
While millions of men regard Viagra as an answer to their prayers, it's important to note that it is not a miracle drug. Viagra does not cause spontaneous erections. You'll still have to get aroused the old-fashioned way to get things started. Viagra does open blood flow to the penis, allowing you to get and keep an erection long enough for sex.
Like most drugs, Viagra does have some side effects, most of them mild. Some tend to disappear altogether upon continued use of the drug. The most common side effects include back and muscle pain, dizziness, flushing, headache, nausea, rash, runny or stuffy nose, and upset stomach. The little blue pill also has a handful of more serious side effects. While rare, these side effects demand immediate medical attention. They include a sudden loss of hearing and vision and an erection that lasts more than four hours.
If you think that Viagra might help you to overcome your erection difficulties or if you'd simply like to learn more about ED, pay a visit to eDrugstore Erectile Dysfunction Page.