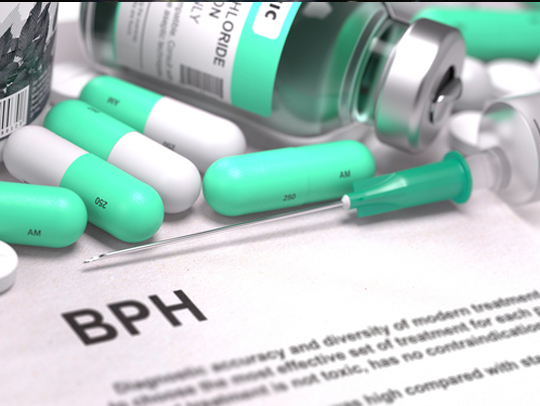 Guide to All of the Health Benefits of Viagra
Sildenafil citrate, Viagra's active ingredient, is proving much more versatile as additional medical applications for the compound emerge.
Sildenafil citrate, the active ingredient in Viagra, has turned out to be impressively versatile, showing great promise for the treatment of ailments other than erectile dysfunction. While its efficacy against impotence is well known, its potential in other areas of medicine is less widely known, although every few months or so brings news of yet another medical use for the drug.
While sildenafil is clearly no panacea, it has been shown to have a variety of alternative medical applications, most of which are related to its primary mechanism of action as a vasodilator. Vasodilators temporarily expand blood vessels so that they can carry an increased volume of blood for a period of time.
Sildenafil has been shown to be effective or is being actively studied for the following medical applications:


Treatment of pulmonary arterial hypertension, an elevated blood pressure in the lungs that can lead to right-sided heart failure if left untreated.


Relief of urinary tract symptoms associated with benign prostatic hyperplasia, a noncancerous enlargement of the prostate gland.


Relief of symptoms associated with hypoxia, a condition associated with the body's inability to get adequate oxygenation, such as occurs at high elevations.


Prevention of stillbirth and infant mortality in cases of intrauterine hypoxia and birth asphyxia.


Treatment of sciatica, a condition characterized by pain along the path of the sciatic nerve, which originates in the lower back and then splits into two branches that extend down both legs.


Prevention of heart problems, particularly among men who suffer from type 2 diabetes.


Treatment of cognitive decline and possible prevention or delay of vascular dementia by increasing blood flow to the brain.
It was in pursuit of a wholly different use for sildenafil citrate that Viagra was first discovered. In the early 1990s, Pfizer research scientists in the United Kingdom were conducting Phase I clinical trials to test the effectiveness of the compound as a treatment for angina pectoris and high blood pressure.
While sildenafil failed to produce meaningful results against angina and hypertension, it did cause some noticeable side effects among the study's male participants. The drug-induced erections even among some test subjects with a history of erectile dysfunction. In 1996, Pfizer patented the drug, which was approved two years later by the U.S. Food and Drug Administration as a treatment for ED.
As the active ingredient in Viagra, sildenafil protects cyclic guanosine monophosphate (cGMP), a key player in erectile function, from premature degradation by an enzyme known as phosphodiesterase-5. For this reason, Viagra and the other ED drugs -- Levitra, Cialis, and Stendra -- that work in similar fashion are known collectively as PDE5 inhibitors. When the brain detects feelings of sexual desire or physical stimuli to male erogenous zones, it sends a flood of nitric oxide coursing toward the penis. Once the nitric oxide reaches the corpora cavernosa -- twin cylinders of spongy erectile tissue -- inside the penis, it binds to guanalate cyclase receptors, triggering an increased release of cGMP.
Increased levels of cGMP in the penis, in turn, lead to a relaxation in the smooth muscle tissue that lines the walls of the arteries that supply the penis. As this muscle tissue relaxes, the arteries expand to carry an increased volume of blood. One of the primary tasks of the PDE5 enzyme is the breakdown of cGMP. In men with compromised vascular health, the enzyme can degrade cGMP faster than the body can replace it. By holding the PDE5 enzyme at bay for a period ranging from four to 36 hours, the PDE5 inhibitors help to facilitate the erectile process in men with vascular challenges.
Marketed under the brand name Revatio and now also available in generic form, sildenafil citrate has been shown to significantly decrease the symptoms of pulmonary arterial hypertension. PAH is a condition in which blood pressure in the lungs and the right side of the heart are elevated. It can be present in individuals whose overall blood pressure is relatively normal.
The condition usually arises when the tiny arteries in the lungs become clogged, reducing the flow of blood to the lungs and making the heart work harder to deliver blood there. Just as sildenafil can temporarily increase blood flow to the penis by dilating arteries, it does the same for the arteries that supply the lungs. Untreated, PAH, also known simply as pulmonary hypertension, can lead to heart failure brought on by the increased workload on the heart.
Although some forms of PAH cannot be cured, the use of treatments such as Revatio can significantly reduce symptoms and improve the patient's quality of life.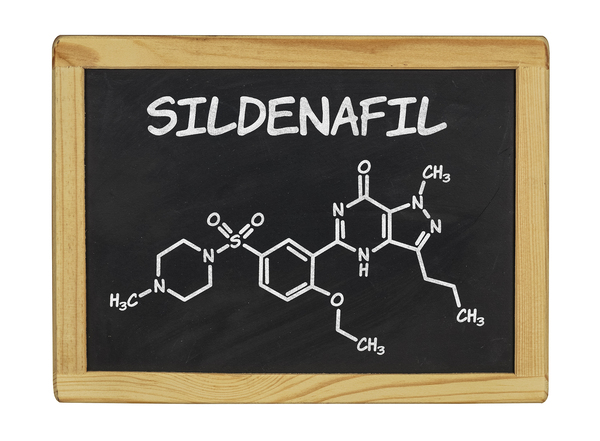 Sildenafil has shown promise as a treatment for benign prostatic hyperplasia, a noncancerous enlargement of the prostate gland that can cause urinary tract problems.
The prostate gland undergoes two distinctive periods of growth during a man's lifetime. The first begins early in puberty and involves a virtual doubling in size of the prostate gland. The second growth phase usually begins at about age 25 and continues for the remainder of a man's life. It is during this second growth period that the prostate's growth can begin to interfere with normal function of the urinary system. BPH is very common among older men. Roughly half of all men between the ages of 51 and 60 have BPH, according to the Urology Care Foundation. Up to 90 percent of men over the age of 80 suffer from some degree of BPH.
As the prostate enlarges, it creates growing pressure on the urethra, the tube that carries urinary waste from the bladder as well as semen from the ejaculatory ducts. As a result of this growing pressure on the urethra, the walls of the bladder may thicken and eventually grow weaker and unable to flush all urine from the body. Although BPH is noncancerous, it shares some of the same symptoms as prostate cancer so men experiencing these urinary problems need to consult with their regular doctor or a urologist to find the precise cause of prostate enlargement.
Studies have shown that sildenafil, as well as the active ingredients in other ED drugs, all reduce the urinary tract symptoms associated with BPH. Because the studies were relatively short in length, sildenafil's safety and effectiveness over the long term cannot be fully guaranteed. However, because many men suffer from ED and BPH simultaneously, the use of sildenafil or another PDE5 inhibitor to treat both makes sense.
A study published in the June 2006 issue of the "Journal of Applied Physiology" found that sildenafil dilated arteries in the lungs and improved athletic performance at higher elevations but did little to improve performance at lower elevations. Ten trained athletes were subjected to cycling tests at both sea level and a simulated high altitude of roughly 12,700 feet. Some of the test participants were given sildenafil of varying doses, while others received placebos. While no measurable differences were seen between the performances of athletes at sea level, those who got sildenafil performed better at simulated higher elevations than those who took placebos.
An Australian research team is engaged in a study to determine whether sildenafil can reduce the incidence of fetal distress among women in labor. In outlining plans for their study, researchers noted that labor is "perhaps the most hazardous time in pregnancy." They pointed out that up to 20 percent of all cerebral palsy cases in term infants results from intrapartum events. In even more extreme cases of fetal distress, stillbirth may occur.
The Australian research team explained that sildenafil citrate significantly increases uterine blood supply through vasodilation and thus might improve placental perfusion, thus cutting the risk of fetal hypoxia during labor and delivery. By improving blood flow to the fetus, the researchers also hope that sildenafil will reduce the need for emergency operative delivery.
As seen in the graphic above, sciatic pain is caused by inflammation of the sciatic nerve which originates in the lower back and then divides into two branches, each of which runs down a leg.
One of the most common forms of back pain is sciatica, an inflammation of the nerve that originates in the lower back and divides into two branches that run down both legs. Turkish researchers recently conducted an animal study that found that daily doses of sildenafil reduced sciatic pain in laboratory rats. The study involved 30 rats in which sciatica had been induced by subjecting the animals to a crush-type injury by clamping their right sciatic nerves for a period of 60 seconds.
One day prior to the simulation of sciatica, the animals had been divided into three groups of 10 each. The first group was given a daily dose of 20 milligrams of sildenafil citrate per kilogram of body weight. The second group got 10 milligrams of sildenafil citrate per kilo of body weight. The third group got no medication at all.
Six weeks after the sciatic nerve injury, all rats were evaluated to determine if the sildenafil had helped to regenerate the sciatic nerve. Subjected to endurance tests, the rats that received no medication showed the least amount of endurance, while those in groups one and two exhibited greater endurance. Those in the first group, which received the highest dose of sildenafil, showed the greatest endurance.
While clinical trials of sildenafil citrate, the active ingredient in Viagra, have shown it to be safe and effective in most men, it has been associated with a handful of side effects, most of which are mild and tend to disappear altogether upon continued use of the drug. These include back pain, dizziness, flushing, headache, indigestion, muscle ache, nausea, and runny or stuffy nose.
Although serious side effects are rare, they can include a sudden decrease or loss of hearing or vision and an erection that persists for four hours or more. Seek immediate medical attention for these more serious adverse effects.
A large-scale British study tracked the health outcomes of nearly 6,000 men with type 2 diabetes from January 2007 through May 2015. Of those men, 1,359 were diagnosed with erectile dysfunction and took varying doses of sildenafil or other PDE5 inhibitors during the study period. Those who took PDE5 inhibitors showed a lower level of mortality from heart disease as well as other causes of mortality. This is a significant finding because the incidence of heart attack among type 2 diabetics is almost 50 percent higher than that seen in nondiabetics.
Research scientists at St. George's University are conducting clinical trials to determine if regular use of a PDE5 inhibitor increases blood flow to the brain, thus preventing or at least delaying the onset of vascular dementia, a common form of cognitive decline. The research team estimates that vascular dementia affects roughly 150,000 people in the United Kingdom. This form of dementia causes memory, speech, and concentration problems. Although this research team is treating study participants with tadalafil, the active ingredient in Cialis, it theorizes that any of the PDE5 inhibitors, including sildenafil citrate, would have comparable effects.
The U.K. scientists are working on the theory that the mechanism of action of PDE5 inhibitors that increases blood flow to the penis can also improve blood flow to the brain in older patients suffering from vascular insufficiencies.
Along with the ongoing studies exploring sildenafil's potential for the treatment of other illnesses and disorders, researchers also are looking for other substances that can help treat male sexual dysfunction, which remains sildenafil's primary use.
One such study, published in the January 2017 issue of "Pharmacological Research," looks at the role of the endocannabinoid system in sexual desire. Yet another study shows that increased intake of citrulline, an amino acid found in cucumbers and watermelon, can help to overcome the symptoms of mild to moderate erectile dysfunction.