9 Sex Toys That Can Help With ED
If you're struggling with erectile dysfunction (ED), it can feel like your sex life is over.
Your nervousness about your erections plagues you for every sexual encounter, and it might even put you off masturbation and self-love.
However, there are many sex toys that men with ED can use to help them live full, exciting sex lives.
Whether you have reduced sensitivity, struggle to maintain an erection, or can't get an erection, there are sex toys you should incorporate into your sex life.
I'm JC Way from The SexToyCollective, and nine sex toys can help ED!
Male Vibrators
Many guys don't know that male vibrator exists. These unique sex toys use strong vibrations and rhythms to massage the penis without necessarily moving it or "jacking off." It is a brilliant technique for men with ED who need prolonged tactile stimulation to get an erection or feel sexual pleasure.
Male vibrators, like the Fun Factory Manta, can vibrate any part of the penis – from the testicles up to the shaft and the head (or glans). Depending on your preferences, you might want to try massaging different parts of the penis for different orgasmic effects.
It's an excellent way to spend an afternoon!
Male vibrators are best used on the frenulum, also known as the "F-spot." The F spot is the section on the underside of your penis head, which is very sensitive when you stroke it. It's often described as the "male clitoris" due to the high concentration of nerve endings.
If you want to masturbate but struggle due to arthritis or erection problems, try using a male vibrator on your F-spot. It feels intensely pleasurable, and it's possible to ejaculate by stimulating this area without doing anything else!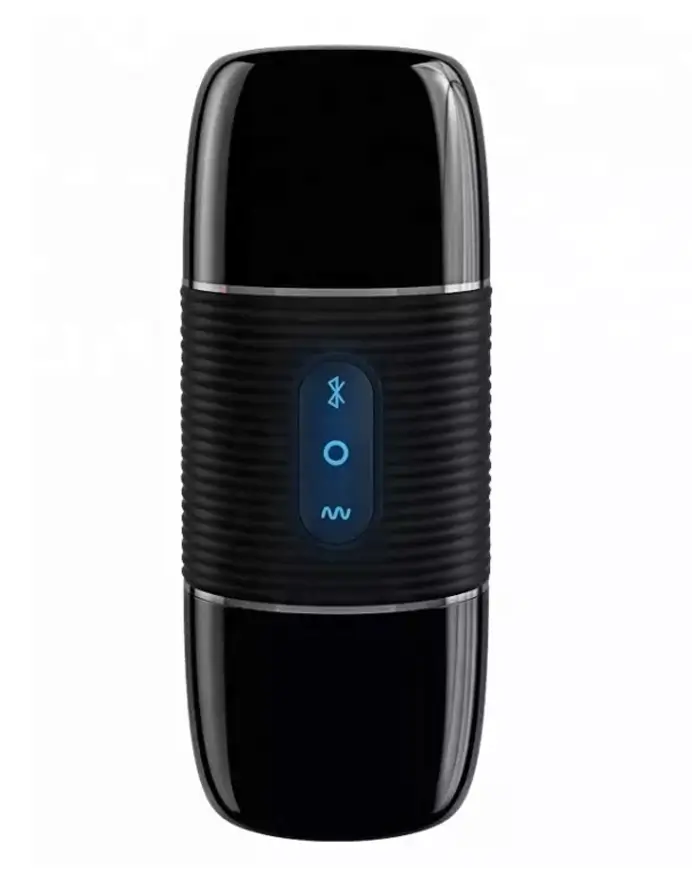 Real-Feel Vibrating Sex Simulator.
10 Vibration modes eliminates Premature Ejaculation powerful personal masturbation sex toy for men.
Electronic male stamina training device.
Use daily to help eliminate Premature Ejaculation.
Squeezable real-feel silicone sleeve.
10 modes of vibration USB rechargable.
Buy Now and Get 50% Off Regular Price.
Get 50% Off Now!
Couples' Vibrators
If you're trying to have sex as part of a couple, but your ED is making it difficult, why not try a couple's vibrator? Many sex toy companies like We-Vibe make sex toys designed for couples, many of which men use to help erectile dysfunction.
If you're struggling to pleasure a female partner, there are clitoris vibrators designed to be worn by a female during penetrative sex to give her extra stimulation and your penis.
It makes your job just a bit easier!
Some couple's vibrators vibrate both the penis head and the clitoris, giving both partners intense stimulation on top of the feelings produced by sex. Even if you weren't able to get an erection, you could both feel pleasure while kissing passionately, which is fun.
This applies more to couples where one partner has a clitoris and the other has a penis. Nonetheless, some more sex toys in this article could apply to same-sex male couples.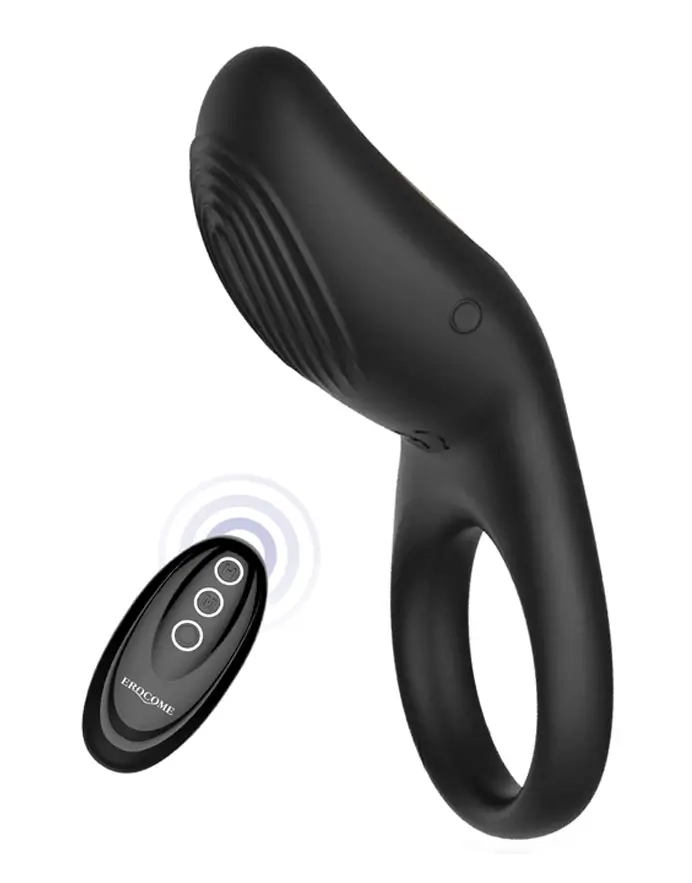 Erocome Sagitta couples sex toy.
Intensify intimate contact during sex for couples with the addition of the integrated stimulator on the cock ring.
Cock ring pulsates with 8 vibrating modes.
Enhances Orgasms for both Partners.
100% Body-Safe Silicone.
100% waterproof vibrator.
Buy Now and Get 50% Off Regular Price.
Get 50% Off Now!
Penis Pumps
While not technically a sex toy, penis pumps are popular sexual health products favored by men with smaller penises, erectile dysfunction, and similar sex issues. There are many different penis pumps on the market, but water-based pumps like the BathMate HydroMax are the most popular.
Check Out the Top Electronic Penis Pump Available
When you use a penis pump, your penis temporarily increases in size and naturally becomes more erect (because you're forcing blood into that part of your body). After pumping, your erect penis can be up to 1 inch longer for around 12-24 hours before shrinking again, so it's useful if you want to satisfy a partner.
Works Great with Viagra!
Also, penis pumps can give your penis that engorged, veiny, "ready to explode" look if you use them correctly. Some people are into that aesthetic because it makes the penis look very virile and ready to ejaculate.
If you use penis pumps regularly, you can achieve long-term growth of 1-2 inches in length. Nonetheless, you have to keep pumping regularly to keep the results. It's like going to the gym – your muscles can grow, but you must keep working out to keep the growth long-term.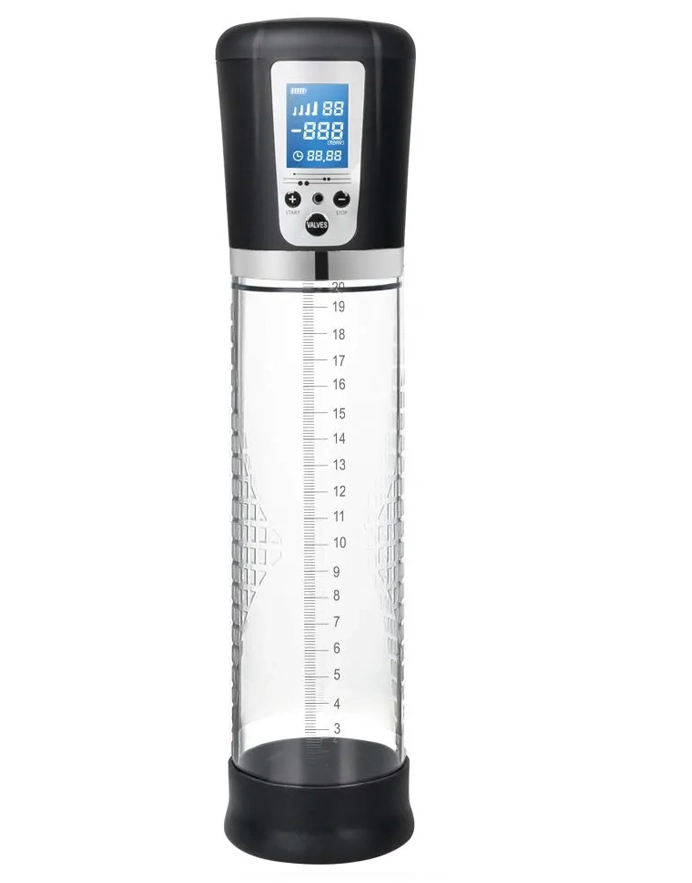 Medical Grade Penis Pump.
Using the pump as a simple, one 10-minute session can thicken and lengthen your Penis for up to 24 hours.
Non-prescription Erectile Dysfunction treatment.
Hands free unit automatic air pressure.
Multispeed pump action with powerful suction
USB chargeable, built-in 800MAh Lithium battery.
Buy Now and Get 50% Off Regular Price.
Get 50% Off Now!
Cock Rings
Cock rings are brilliant sex toys for guys with ED because they help you keep an erection once you gain one. If you can achieve an erection but have difficulty maintaining it, then a cock ring is an excellent solution because they stop the blood flow from returning to the body, forcing the penis to stay hard.
By wearing a cock ring for sex, you help your erection last longer, and you can often last longer in bed, making your orgasms more robust and intense than unusual. Cock rings are a great way to improve many facets of your sex life without undergoing surgeries or taking pills.
However, you need to be careful!
C-rings restrict the blood flow in your body, and that's not the kind of thing you should do for prolonged periods. Try to wear a cock ring for no longer than 20-30 minutes. Any longer and you could give yourself severe damage to your cock.
If you get sleepy after sex, avoid falling asleep with a cock ring on your penis. It's easy to forget that you're wearing one of these men's sex toys once the action is over, but the worst thing you could do is fall asleep with one of the C-rings still on your penis!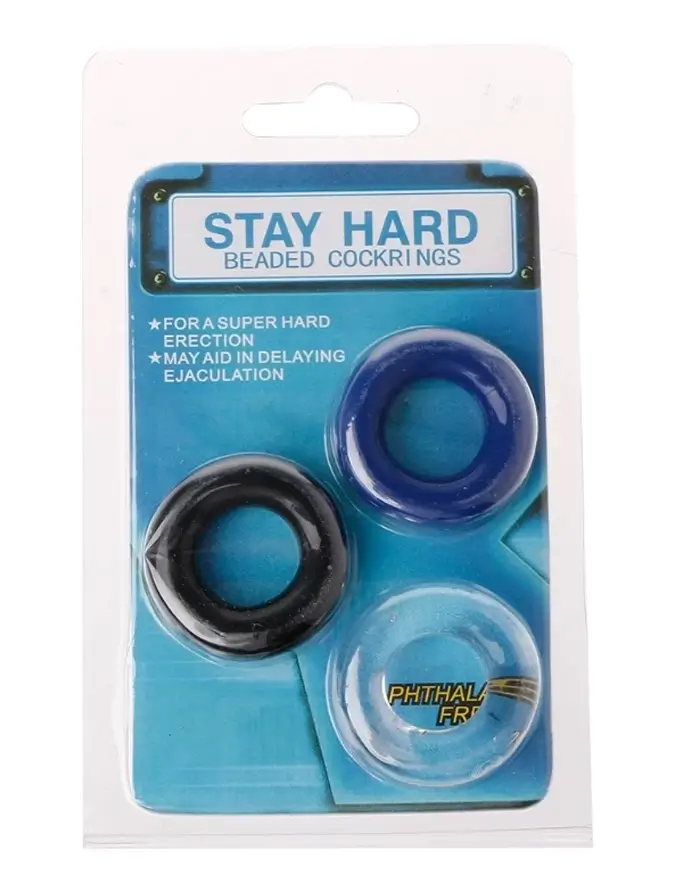 Stay Hard Silicone Cock Rings.
The reuseable cock rings come in 3 sizes, so you can use them individually or all three at once.
Non-prescription Premature Ejaculation treatment.
Stay harder and last longer during intercourse.
Keeps blood from escaping your erect penis.
Body-safe TPE, a super stretchy, comfortable.
Buy Now and Get 50% Off Regular Price.
Get 50% Off Now!
Vibrating cock rings
If you thought cock rings were good, vibrating cock rings go one better! Great for both solo play and couples play, vibrating cock rings can make it easier to sustain an erection for long periods, last longer in bed, and enjoy intense orgasms as you've never felt before.
They also vibrate!
The vibrations can send ripples of pleasure throughout your penis' shaft, turning it into a "vibrating penis" for your partner if the vibes are powerful. This new movement inside your partner can carry some extra load when you get tired during sex.
Many couples' cock rings also feature a section designed for a clitoris so that when your penis is inside, she can feel intense clitoral stimulation that only adds to her pleasure. If you're looking for a sex toy that can make penis-vagina sex tons better, I'd recommend a vibrating cock ring, whether you have ED or not!
Penis Sleeves
Penis sleeves are like armor for your penis – they're hard sheaths that surround your penis, preserving a hard shape even if your cock is flaccid. Some vibrate, but most are static—they make the best ones from medical-grade silicone, which is body-safe for you and your partner.
Penis sheaths and cock sleeves are designed with couples' play in mind, though they're more beneficial for your partner than yourself. A lot of penis sleeves will reduce any sensitivity that your cock would otherwise feel when sliding into a bodily orifice, so it's a sex toy that's great if your main focus is pleasing your partner!
Penis Extenders
Penis extenders are intended to add flaccidly and stretched length to your penis. Many people don't know that these increase erectile function. The good thing is that if your erectile dysfunction cause problems due to the lack of confidence in the bed, your penis' extra length could give a massive boost to your self-esteem.
Don't worry about losing sensitivity; you should never wear penis extenders during sex.
Hollow strap-on dildos
Most people don't realize that you can buy strap-ons that are hollow inside, allowing you to put your penis inside and have sex with a partner that pleases them. You might opt for a dildo that is longer or girthier than your real penis, or you might choose one similar in size to your erect penis.
If you're unfamiliar with strap-ons, they usually involve a harness worn around the hips, a dildo that can fit into the harness, and an "O-ring" that holds the dildo in place. Most strap-on harnesses have a universal fit, with adjustable straps that accommodate all body sizes.
You should find one that fits you just fine.
It's possible to buy all-in-one strap-on kits with all the necessary bits and pieces. However, when it comes to hollow strap-ons, you'll probably want to buy all parts separately. Our guide to the best strap-ons has all the information you could need on this topic.
When choosing a hollow dildo for your partner, find one made from body-safe silicone. While it's often a little more expensive, other sex toy materials can be toxic and dangerous for both of you.
Surprisingly, there is zero regulation around sex toy materials in the US!
When it comes to lube, you can't go wrong with a high-quality water-based lubricant. Water-based lubricant is naturally compatible with all sex toys, condoms, and genitals. It's a perfect all-rounder lube to introduce hollow strap-on toys into the bedroom.
Prostate Massagers
Designed more for self-pleasure, prostate massagers allow men to experience intense, toe-curling orgasms like they never have before. Some guys even experience multiple male orgasms from prostate stimulation, which is impossible through regular sex or masturbation.
Companies like Aneros are renowned for making high-quality prostate massager toys that take advantage of the "male G spot" located around 2-3 inches inside the anus. If you're hesitant about anal play – don't worry. Most massagers like the Aneros Helix Syn Trident are small and slim.
You're not putting anything huge up there!
Prostate massagers are great for men with ED because you receive orgasmic feelings of pleasure without stimulation to your penis. That's right – you can have orgasms without ever touching your penis. The human body is a fantastic thing.
These male sex toys come in vibrating and non-vibrating varieties – the vibrating prostate toys directly deliver pleasure to your prostate gland with vibrations. In contrast, non-vibrating versions rely on you using your pelvic floor and sphincter muscles to move the toy into contact with the prostate.
Believe it or not, the non-vibrating toys feel better.
These prostate toys are also perfect for your health – prostate massage can reduce your risk of prostate cancer, prostatitis, and other health conditions. Regular prostate massage can become an integral part of self-care, which is suitable for you and feels excellent.
You can even ejaculate from prostate play alone!
As someone who's reviewed a few prostate toys in his day, I can confirm I've ejaculated from prostate massage about five times in total. So yes, you could ejaculate and experience intense orgasms without touching your penis – the ED will never have to be an issue.
Many men shy away from prostate play because they perceive anal play as "gay" or "feminine." Believe me when I say that you're missing out on the most insane orgasms of your life. And prostate massage could be the perfect win-win solution if you've got ED but want to masturbate.
Conclusion – Which Sex Toy Should You Get?
40% of men over 40 struggle with erectile dysfunction, so it's not something you're going through alone. Nonetheless, with some sex toys, you can reclaim your sex life and start to enjoy masturbation and sex again.
While not all of the sex toys on this list appeal to you, I hope you find something that makes your sex life more exciting again! We all deserve to have fulfilling sex lives despite whatever medical conditions we may have to endure.