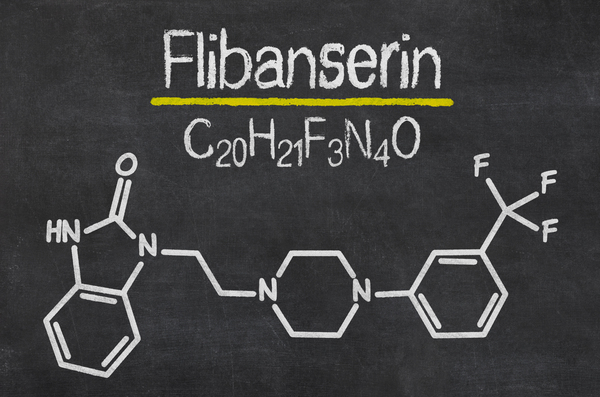 The sharp contrast between the consumer reception for Viagra, the first of a wave of oral impotence medications, and that for Addyi, a drug designed to increase sexual desire in women, points up the stark differences between sexual dysfunction in males and females.
Viagra, introduced in 1998, went on to revolutionize the treatment of erectile dysfunction, the vast majority of which is caused by insufficient blood flow to the penis. Addyi, the brand name for flibanserin, aims to tackle the somewhat more daunting challenge of rebalancing brain chemistry to increase sexual desire in the women who take it.
Addyi Sales Disappointing
Addyi Can 'Female Viagra' — or Any Medication — Boost Female Sex Drive? has thus far failed to score big in terms of sales, a failure that can be attributed to a variety of factors. Not the least of those factors has been a less than robust marketing effort on the part of the female drug's patent holder, Quebec-based Valeant Pharmaceuticals.
Although tiny North Carolina-based Sprout Pharmaceuticals did the heavy lifting in winning FDA's approval — albeit conditional — for the female drug, Valeant snapped up Sprout in a $1 billion deal that was struck within hours of the FDA decision.
Valeant Under Fire
Under fire for jacking up the prices of some of the drugs (not including Addyi) in its portfolio, Valeant has come under considerable investigative pressure over the past year. As a result of that pressure and other factors as well, Valeant in April 2016 cut back sharply on its sales team for Addyi. It has said that it hopes to revamp its Addyi marketing campaign and give the new drug a proper launch sometime within the foreseeable future. In the meantime, the drug has had to depend on word-of-mouth to generate sales interest.
However, the absence of a full-fledged sales campaign is only one of the factors that have dampened Addyi sales since it first became available on October 18, 2015. FDA's concerns about flibanserin's possible side effects led it to attach multiple conditions to the drug's sale to American health consumers.
FDA's REMS Program
The U.S. drug regulatory agency approved Addyi under its Risk Evaluation and Mitigation Strategies (REMS) program. This means that doctors who want to prescribe and pharmacists who'd like to dispense the drug must first undergo a brief training program to familiarize themselves with the drug's potential risks. This training program, available online, ensures that doctors and pharmacists fully understand Addyi's possible side effects so that they can appropriately counsel women who decide to take the drug.
The FDA also mandated the printing of a black box warning on all Addyi packaging materials alerting consumers to the drug's possible side effects, which include dizziness, loss of consciousness, nausea, and sleepiness. FDA also decreed that the drug should not be taken with alcohol, which apparently potentiates the side effects listed above.
High Cost a Big Factor
Because Addyi is designed to be taken daily to maintain its benefits, women who commit to the drug must also in effect swear off alcohol for the duration. A month's supply of Addyi is estimated to cost somewhere in the range of $800 to $1,000. Making it even less attractive to potential users, many insurers have declined to cover the drug, ostensibly because of its adverse side effects.
Weighing all these negatives against the drug's benefits, it's not truly surprising that Addyi sales have been slow to take off in its first year on the market. Depending on whose data you choose to rely upon, women taking Addyi on average enjoy one-half to one and a half additional satisfying sexual events, or SSEs, per month while on the drug.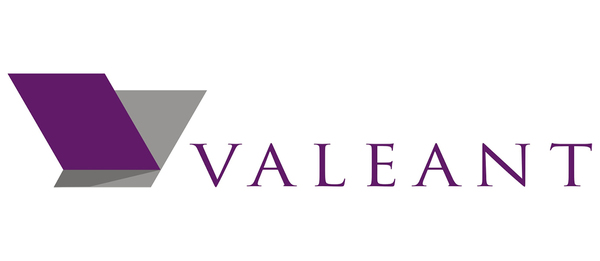 Whitehead Still Optimistic
Cindy Whitehead, the Sprout CEO who fought the good fight to win FDA approval for Addyi, is no longer directly affiliated with Valeant, having left the company in December 2015. However, she remains optimistic about Addyi's potential and is available to serve as a consultant when Valeant rolls out its official launch of the drug. In an interview with Business Insider, Whitehead said she expects that launch to come sometime later this year.
As previously noted, Addyi's media-christened nicknames of "female Viagra" or "pink Viagra" are very misleading. While Viagra temporarily increases blood flow to the penis to facilitate the erectile process, Addyi works on brain chemistry and thus is more akin to an antidepressant than to Viagra and the other ED drugs.
How Addyi Works
Addyi suppresses brain levels of serotonin, which is known to inhibit sexual desire, while increasing levels of dopamine and norepinephrine, which tend to fire up the libido.
In advance of launching a formal marketing campaign for Addyi, Valeant is focusing on educating prescribers about the nature of hypoactive sexual desire disorder, the malady Addyi treats, and the appropriate target population for Addyi treatment. Once those goals have been accomplished, Valeant will turn its attention to potential consumers, according to Tracy Valorie, a senior vice president and general manager of Valeant Women's Health.
In the meantime, Addyi's sales remain lackluster, and demand for the drug is limited. Whether Valeant's planned launch of the product can turn things around remains to be seen.
If you'd like to stay abreast of the latest developments on the consumer health front, check out our blog.
We specialize in providing our over 1,000,000 customers with relevant product and condition information created by our professional editorial staff which includes our team of medical writers, medical practitioners, and health educators. eDrugStore.com Staff on Facebook