Premenopausal women suffering from hypoactive sexual desire disorder may get some relief by taking Addyi, which alters brain chemistry to increase sexual desire. However, stringent FDA regulations can make it challenging to get a prescription for the drug.
Premenopausal women suffering from hypoactive sexual desire disorder (HSDD), the most common form of female sexual dysfunction, don't have many options in their search for treatment. And getting a prescription for the only available treatment, a pill called Addyi, is made even more difficult by conditions put in place when the Food and Drug Administration first approved the drug in August 2015.
This stands in sharp contrast to the wide array of oral medications available to treat erectile dysfunction in males. Currently available on the market in the United States are five brand-name ED drugs — Viagra, Levitra, Cialis, Staxyn, and Stendra — as well as generic formulations of Viagra that likely will be joined soon by Cialis and Levitra generics.
Sexual Dysfunction
Sexual dysfunction — premature ejaculation and erectile dysfunction in men and HSDD in women — is a serious problem that can destroy relationships if not properly addressed. However, men and women who are frank with one another about the problems they are experiencing can then work together to find alternative ways to keep their intimate relationships alive.
After multiple applications to get flibanserin, which is the active ingredient in Addyi, approved were turned down by the FDA, the drug regulatory agency finally relented in the summer of 2015. However, because of serious concerns about the drug's possible side effects, the FDA attached some fairly stringent conditions to that approval.
Black Box Warning
Among other things, the FDA ordered that Addyi packaging materials carry a black box warning to advise potential Addyi users that taking the drug with alcohol sharply increases the risk of dizziness and even loss of consciousness. But the agency went even further, requiring that doctors prescribing the drug and pharmacists dispensing it first be educated about the drug's potential dangers so that they could properly counsel prospective Addyi users. To be able to prescribe or dispense Addyi, doctors and pharmacists, respectively, must take online tutorials to learn about the drug's side effects. Only after completing this brief instructional process are they certified to deal with Addyi.
So the first thing a woman interested in trying Addyi must do is to determine if her regular doctor or gynecologist has been certified to prescribe the drug. If not, she will have to seek out another medical professional who has already cleared that hurdle. She also must understand that the use of Addyi — a drug that must be taken daily to be effective — precludes the consumption of alcohol. This means that the daily glass or two of wine or other alcohol consumption will have to be given up for however long she takes Addyi.
Most Insurers Don't Cover Addyi
Assuming that she finds a physician certified to prescribe Addyi, she will next need to determine if her health insurer covers the drug. Unfortunately, most insurers do not, which makes the $800-900 monthly cost of the drug the sole responsibility of the patient. If the drug is covered by the woman's health insurer or if money is no object, she will still have to weigh the advisability of spending that much for a drug that has been shown to produce relatively modest benefits.
According to clinical trials conducted in pursuit of FDA approval of the drug, Addyi users reported an average of 0.5 to 1.0 additional satisfying sexual events per month when compared with women who took placebo. In fairness to Addyi's manufacturer and distributor, it should also be noted that anecdotal evidence has shown that some Addyi users have experienced a significant increase in their enjoyment of sex. On the other side of the equation, other Addyi users have been disappointed and seen little difference in their levels of sexual desire.
Getting a Prescription
If a woman still wants to see how Addyi works for her, she should first consult her regular physician to see if he or she can prescribe the drug and, if not, whether anything in her medical history might make use of the medication inadvisable. If her doctor is not yet certified to prescribe Addyi, he or she may be able to refer her to another doctor who has been certified. Forwarding the basics of her medical history to that doctor would help to ensure that the prescribing doctor is fully aware of her health history so that information can be factored into any decision about prescribing Addyi.
Once she has her prescription for Addyi in hand, she will need to take the script to a pharmacist certified to dispense the drug. After more than three years on the market, most large pharmacies probably have at least one pharmacist with the necessary credentials.
Doesn't Work for Everyone
Although clinical trials of Addyi have shown a modest increase in satisfying sexual events, there are no guarantees that the drug will produce positive results for all users. But, as noted earlier, the drug must be taken daily to be effective, and clinical trial data indicates that it takes about four weeks for any benefits to be seen and up to 12 weeks to realize maximum results. If after taking the drug for 12 weeks and seeing no increase in sexual desire, Addyi use should be discontinued.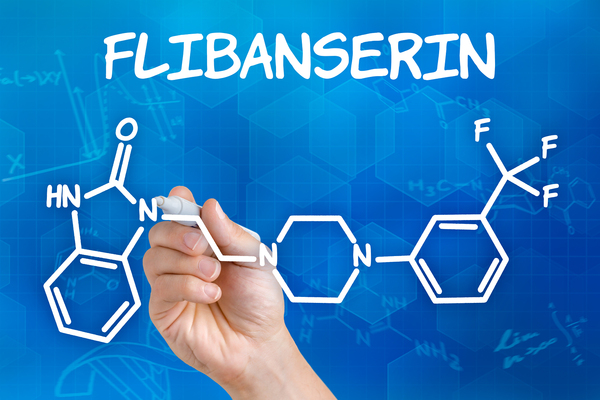 Addyi's manufacturer is North Carolina-based Sprout Pharmaceuticals, which led the contentious campaign to win FDA approval for Addyi. Shortly after the FDA gave the drug its green light, Sprout was acquired by Montreal-based Valeant Pharmaceuticals for a reported $1 billion. Sales of Addyi under Valeant's ownership were disappointing, and the Canadian-based drugmaker sold the rights to Addyi back to Cindy Whitehead, Sprout's CEO, in late 2017.
Other Research Underway
If Addyi fails to produce the desired results for you, don't lose all hope. Other research projects are underway to find alternatives to Addyi, These projects include not just medication but also other procedures that scientists believe may help reduce the incidence of HSDD among premenopausal women. One such project involves the use of direct brain stimulation, which is being investigated by neuroscientist Nicole Prause as a possible cure for low sexual desire in both men and women.
"Female Viagra" is a widely used nickname for Addyi, but it is misleading because the two drugs work in very different ways. Viagra and the other oral ED medications temporarily optimize blood flow to the penis to facilitate erection. Addyi works on brain chemistry in an attempt to increase sexual desire.
To read more about sexual health and function, as well as other topics of interest to health consumers, check out our blog.
We specialize in providing our over 1,000,000 customers with relevant product and condition information created by our professional editorial staff which includes our team of medical writers, medical practitioners, and health educators. eDrugStore.com Staff on Facebook