Highlights:
Nitrates (nitroglycerine) are a class of drugs often prescribed for heart conditions.
Nitrates are vasodilators, meaning they work by enlarging blood vessels to increase blood flow to the heart.
ED medications (PDE5 inhibitors) are also vasodilators, which means taking the two drugs together can cause a sudden drop in blood pressure and other potentially life-threatening effects.
Men taking nitrates must not mix them with ED medications.
Off the top of your head, do you know for sure that you're not taking nitrate drugs? Nitrates are being prescribed more frequently for older adults, and many may not be aware that the medication that they are taking is a nitrate.
This can be a real problem for men with erectile dysfunction (ED) because mixing nitrates with ED medication can be dangerous — even life-threatening.
For this reason, it's important that you know what nitrates are and why you should never mix them with ED medications. At eDrugstore, we want to ensure the health and safety of every one of our many customers, so we're providing the information below to help clear things up.
What are Nitrates Prescribed For?
Nitrates are commonly prescribed to prevent chest pain and angina, as a rescue medication during a heart attack, and to treat the symptoms of heart failure. They are powerful vasodilators, which means they expand your blood vessels to increase the flow of blood through your body, allowing more oxygen-rich blood to reach your heart muscles. Nitrates also relax the veins to ease the workload on the heart.
Recent research has also shown the benefit of nitrate medications for other types of cardiovascular disease, including injuries and hypertension (high blood pressure). For this reason, nitrates are increasingly being prescribed to improve vascular function in older adults — a good step for managing vascular health — but an added risk for those with ED.
How Do Nitrates Interact with ED Meds?
ED medications — Viagra, Cialis, Levitra, Stendra, and Staxyn — belong to a class of drugs called PDE5 inhibitors. They can cause complications when taken with blood-pressure-lowering medications because ED meds are also designed to increase blood flow. Though the goal of ED meds is to direct blood flow to the genitals, it actually affects all the blood vessels in the body.
The double dose of medications that expand blood vessels can cause many problems, only one of which is a sudden drop in blood pressure.
In fact, when the effects of these two vasodilators are combined, the the results can be dangerous, even life-threatening, as explained by Dr. Dhiren Dave in the video below.
For this reason, men taking nitrates must never mix them with ED medications.
Common Nitrates
We know that it can be hard to keep up with the brand names, but it is essential to understand whether the medication you are taking is a nitrate. For this reason, we are providing a list of commonly prescribed nitrates.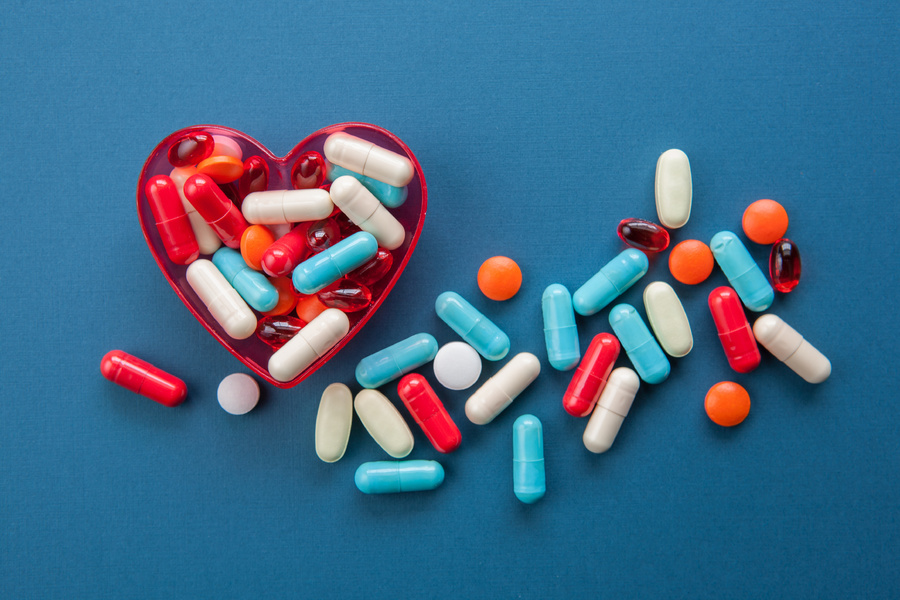 Some Common Nitrates: (Medications that don't immediately sound like nitrates are in boldface)
Minitran
Nitrek
Nitro-BID
Nitrodisc
Nitro-DUR
Nitrogard
Nitryglyn
Nitrolingual
Nitrol ointment
Nitrong
Nitro-Par Nitrostat
Nitro-Time
Transderm-Nitro
Imdur
Ismo
Monoket
Dilatrate-SR
Isordil
Sorbitrate
For a more complete list of nitrate drugs, click here.
A word of caution: Medicines are constantly changing, and new drugs hit the market frequently. For this reason, we ask that you not rely on either list as a complete resource. Instead, if you're taking ED meds, talk to your doctor and make sure you're not taking nitrates!
Dan is a long-time freelance writer focusing on technology, science, health, and medicine, with a lifelong interest in physics, biology, and medicine. His work has taken a particular focus on scientific studies "beyond the headlines," reading the study to more closely examine the results.