A topical spray to treat premature ejaculation is now widely available in Europe. The medication is to undergo clinical testing in the United States next year and could win FDA approval soon thereafter.
First there was the little blue pill that changed the lives of millions of men suffering from erectile dysfunction. Now there is a spray that claims to prevent premature ejaculation.
It is no surprise that the latest medication to assist men between the sheets is the brainchild of a professor who helped to develop Viagra.
Professor Mike Wyllie, who was part of the team of scientists who worked on developing the drug Viagra decades ago, has created a drug to treat premature ejaculation. According to Wyllie, the spray can help men with PE last up to 10 times longer than they normally do.
The spray-on medication, which is said to successfully help up to 9 out of 10 men suffering from premature ejaculation, is currently available to buy from the online pharmacy, Chemist 4 U, across Europe. It originally launched in the United Kingdom in November 2016 with limited availability but since has spread throughout most of the European Union.
How Does It Work?
Fortacin spray (also known as TEMPE or PSD502) delivers a localized application of two low-dose anesthetics rapidly absorbed by the nonkeratinized skin of the penis. The anesthetic in Fortacin spray can be easily wiped off with a damp cloth to minimize transference to the sexual partner. The drug essentially works by reducing sensitivity and lowering it to a normal level, according to Wyllie.
In clinical trials, men who used the spray prior to having sex lasted an average of five times longer. After nine months of use, the clinical trials found that the average duration of intercourse had gone from under one minute to the normal average of 8-10 minutes – which is about 10 times longer than before.
"A big part of this is because a man's confidence increased, and the whole experience became less stressful," Wyllie said in an interview.
Because of its success, the couples involved reported feeling more satisfied with their sex life.
How Common Is PE?
Premature ejaculation is defined by the International Society of Sexual Medicine (ISSM) as ejaculation that occurs "within a minute" of vaginal penetration. Here are some important facts about PE.
It is believed that about 40 percent of men suffer from premature ejaculation at some point in their lives.
The man is typically between the ages of 18 and 60 years old when it occurs.
It is actually more common than erectile dysfunction, a condition effectively treated with the family of prescription medications known as PDE5 inhibitors.
Though it might not be discussed as much as erectile dysfunction, there's no doubt it can cause the same level of distress for both a man and his partner.
The exact causes are unclear, but it is thought that oversensitivity is a major part of the problem.
The Research and What to Expect
Wyllie worked for pharmaceutical giant Pfizer back in the 1990s, but now he is part of a small British biotech firm called Plethora Solutions. Despite the number of men affected, there has been only one treatment, with varying results, specifically designed to tackle this problem — up until now.
That medication in tablet form, Priligy (dapoxetine) has been around for a number of years by prescription, but it is not suitable for everyone, including those with heart disease.
Wyllie says that this spray gives users more control without reducing pleasure.
In other words:
It does not have a numbing effect for either the man or his partner, according to the clinical research.
The spray takes around five minutes to take effect.
It can be used up to two hours before sex.
It is also possible it may help some couples struggling to conceive as a result of premature ejaculation.
The Next Viagra?
Wyllie contends that the spray is the "next big revolution after Viagra." However, one issue with the drug may be the price tag. The price of Fortacin is much higher than the other treatment.
Given the age group of men with premature ejaculation, typically younger with less income, it may not be as successful as some might expect.
Erectile dysfunction is actually a very common problem, affecting at least one-third of men at some point during their lifetime. As a PDE5 inhibitor, Viagra relaxes the smooth muscle tissue lining the walls of arteries that supply the penis. As they relax, blood flow increases significantly. It is this improved blood flow that facilitates an erection upon sexual arousal.
Success has been easy for Viagra because:
Viagra has been shown to work well for most men, regardless of age, even if they have had erection problems for several years. In fact, clinical trials showed that Viagra is effective for up to 80 percent of men, and its safety and effectiveness have been well documented over the last two decades.
It is relatively affordable.
Viagra is also considered to be very safe and simple to use.
Essentially you take a Viagra pill approximately 30 to 60 minutes before sexual activity. The effects of the drug can last for up to four hours.
Some men even find that they can get more than one erection per dose.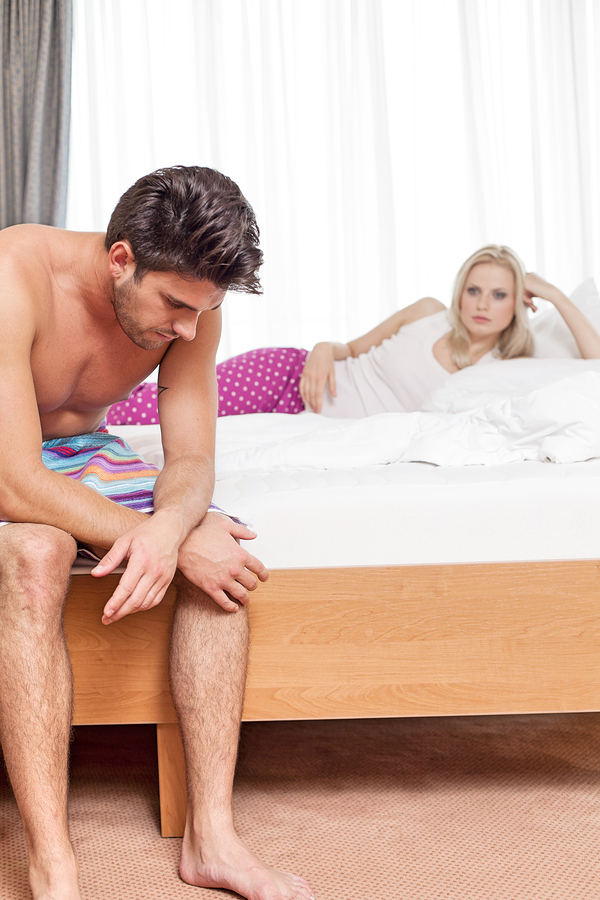 Viagra is available in tablets of 25, 50, and 100 milligrams each. The recommended starting dose is typically 50 milligrams, which can be adjusted upward or downward depending on the patient's response.
The side effects of Viagra are generally mild and most men report that they disappeared completely as they continued to use the drug.
The most common side effects of the drug are back and muscle pain, dizziness, flushing, headache, indigestion, nausea, rash, and runny or stuffy nose.
Buying Viagra Online
The online pharmacy should ask you to fill out a medical history questionnaire and require that you provide information about your physician and current treatment plans.
You should seek an online store that values your privacy and makes every effort to keep your medical information safe and secure, but you should also make certain you are getting the authentic drug and not a fake.
One such reliable supplier is longtime online facilitator eDrugstore.com, in business since the late 1990s. Based in Tempe, Arizona, it offers a full range of ED medications, including both brand-name and generic products. To learn more, visit its Erectile Dysfunction page.