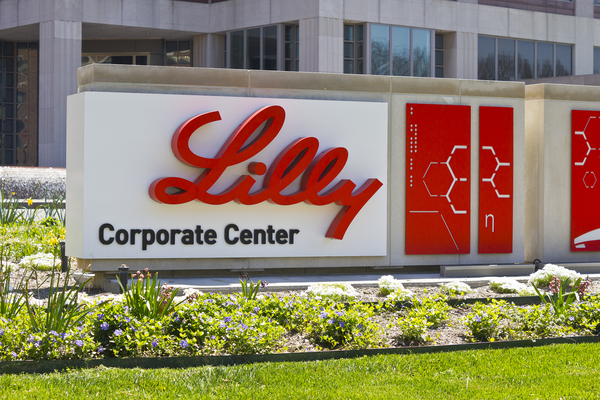 Generic drugmakers that expected to be marketing generic versions of the erectile dysfunction drug Cialis by the end of 2017 had their hopes dashed a few months back. Cialis patent holder Eli Lilly and Company negotiated a deal to retain market exclusivity until at least September 27, 2018.
One of the pharmaceutical giant's patents on tadalafil, the active ingredient in Cialis and Adcirca, both Lilly brand-name drugs, was scheduled to expire in November 2017. Generic competitors had hoped that after that date they'd be able to market some lower priced generic formulations of the drug.
However, under the latest agreement negotiated with would-be generic competitors, Lilly will hang on to its Cialis market exclusivity until the fall of 2018 and possibly beyond that date. To get that extension on its Cialis patent, Lilly reached a compromise with generic drugmakers on its unit dose patent on Cialis that originally was good until 2020.
Patent on Adcirca Expired
Actually it was Lilly's U.S. patent on the chemical formula for Adcirca — identical in composition to that of Cialis — that expired in November 2017. But, as stated above, the active ingredient in both of these drugs is the same, tadalafil. Adcirca is prescribed for the treatment of pulmonary arterial hypertension, a localized form of high blood pressure that puts an added workload on the lungs and heart. Generic drugmakers argued that Lilly's loss of patent protection on Adcirca allowed them to begin marketing generic formulations of Cialis.
Lilly argued that any generic competition to Cialis would violate its unit dose patent on the drug, valid until 2020. Michael J. Harrington, senior vice president and general counsel for Lilly, pointed out that the unit dose patent is "a royalty-bearing license agreement that provides us with more certainty regarding our U.S.exclusivity." He added that "protection of intellectual property and the assurance of market exclusivity are extremely important to Lilly as we work to support the development of the next generation of innovative medicines."
Lilly, Generic Rivals Reach Settlement
Shortly before the patent litigation was to go before the U.S. District Court for the Eastern District of Virginia, Lilly and the generic drugmakers hoping to market a generic version of Cialis reached an out-of-court settlement. Under that agreement, Lilly's market exclusivity on Cialis could end as early as September 27, 2018.
For the past couple of years, Cialis has been the top selling ED drug in the United States. Its biggest competitor, Viagra from Pfizer, began facing generic competition in the closing days of 2017. Although Pfizer's patent on Viagra won't expire until April 2020, the pharmaceutical corporation reached an agreement with Teva Pharmaceuticals allowing the latter to introduce a generic version on December 11, 2017. Pfizer reached a similar agreement that would allow Mylan N.V. to begin selling a generic version of the drug in late 2017.
Pfizer to Market Generic Viagra Too
Pfizer also entered the generic Viagra market by introducing its own generic version of the little blue pill, although in generic form it will bear no resemblance to its brand-name relative. Pfizer's generic version of Viagra — sildenafil citrate is its active ingredient — is being produced by Greenstone LLC, a subsidiary of Pfizer that specializes in the manufacture and marketing of generic drugs.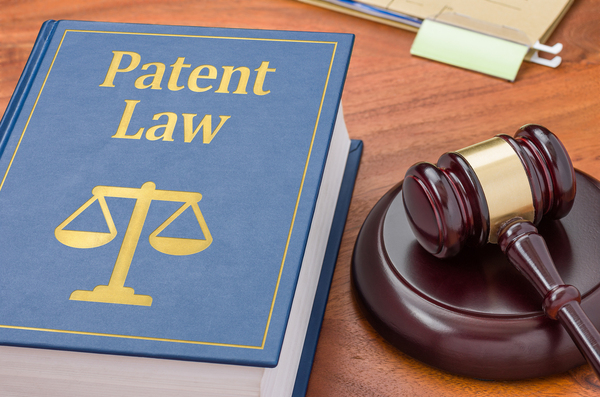 Cialis was actually the third erectile dysfunction medication to win approval from the U.S. Food and Drug Administration. It got the green light from the drug regulatory agency on November 21, 2003, roughly three months after the FDA approved Levitra for the treatment of ED. Both Levitra and Cialis were introduced a little more than five years after Pfizer won approval to market Viagra as a treatment for ED.
How These Drugs Work
All three of these drugs belong to a family of medications known as PDE5 inhibitors. They are designed to treat the most common cause of erectile dysfunction, which is insufficient blood flow to the penis. Without robust blood flow, getting and keeping an erection firm and long-lasting enough for penetration can be difficult, if not impossible.
The PDE5 inhibitors are so called because they temporarily deactivate the phosphodiesterase-5 enzyme, which can interfere with erectile function in men whose vascular function is compromised. One of the primary functions of the PDE5 enzyme is the breakdown of a substance known as cyclic guanosine monophosphate, or cGNP.
An important player in healthy erectile function, cGMP signals the smooth muscle tissue lining the inner walls of arteries that supply blood to the penis to relax. As they relax, blood flow increases, facilitating the erection process.
Pesky Enzyme Sidelined
In men with vascular insufficiencies, the PDE5 inhibitors hold the PDE5 enzyme at bay from four to 36 hours, allowing cGMP to do its job without hindrance. This extra help is unnecessary for men with robust vascular function, because as the PDE5 enzyme breaks down cGMP, the body produces more to replace it.
In addition to Cialis, Levitra, and Viagra, two other similar ED medications are available to American men suffering from erection problems. These are Staxyn, which is an orosoluble formulation of vardenafil hydrochloride, the active ingredient in Levitra, and Stendra. Staxyn won approval by the FDA in mid-2010, and Stendra got the green light in late 2012.
As the drugs wear off, the PDE5 enzyme becomes active again, breaking down whatever cGMP remains active. However, during that window of four to 36 hours, men with ED are able to temporarily regain near-normal erectile function with the help of PDE5 inhibitors like Cialis.
Cialis Available in 2 Formulations
Unlike all the other ED drugs now on the market, Cialis is available in two formulations. In its original form, as approved by the FDA in late 2003, the drug takes effect quickly and remains active for up to 36 hours, earning it the nickname of the "weekend drug." All other ED drugs now on the market are effective for a period that ranges from four to six hours.
Because tadalafil, the active ingredient in Cialis, has a much longer half-life than the active ingredients in rival ED drugs, Lilly researchers theorized that a small dose of the drug, taken daily, might enable men with vascular-related ED to be ready for action whenever the need arises.
Daily Cialis Approved in 2008
In early 2008, Lilly's application to market low-dose tadalafil as Daily Cialis was approved by the FDA. Unlike the longer acting formulation of the drug, which is sold in the form of tablets of 10 and 20 milligrams, the daily version of the drug is available in doses of 2.5 and 5 milligrams.
Although a generic version of Cialis will not become available in the United States until the fall of 2018 at the earliest, sales of the drug will likely be affected to some degree by the availability of generic Viagra. While some men may prefer the longer lasting effects of Cialis, the attraction of a lower-priced alternative, albeit a drug a shorter duration, may be too good to resist.
The current status of Lilly's patent on Cialis in the countries of the European Union and other foreign markets is unknown, though it too was scheduled to expire in November 2017, at least in the EU.
Side Effects of Cialis
As with most prescription drugs, Cialis is not without some side effects, although most are mild and may disappear altogether upon continued use. The most common side effects, most of which are common to all PDE5 inhibitors, include back pain, facial flushing, diarrhea, headache, muscle pain, nausea, runny or stuffy nose, and upset stomach.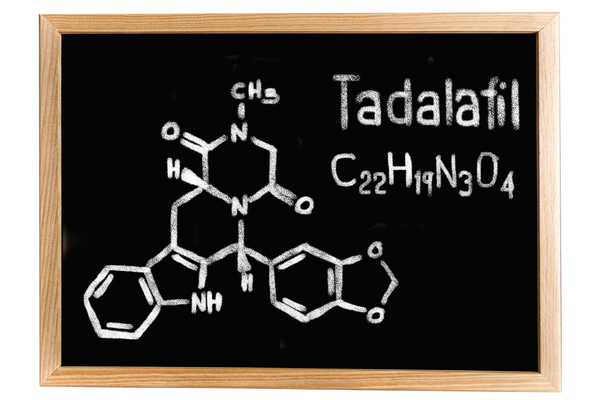 Although rare, some more serious side effects have been associated with the use of Cialis. These include a sudden decrease or loss of hearing and/or vision and an erection that lasts for more than four hours. Although the latter might be considered by some to be a benefit, persistent erections of this duration can permanently damage erectile tissue and make it impossible to achieve erection in the future.
Sold by Prescription Only 
Under current regulations, you must have a prescription to purchase either formulation of Cialis in the United States. Once you have a prescription, you can get it filled at the neighborhood pharmacy. Or you may opt instead for the convenience of ordering the medication online from a reliable online supplier such as eDrugstore.com.
A member of the Secure Medical family of online pharmacies, eDrugstore has been in operation for nearly two decades. It sells only FDA-approved medications, all of which are sourced exclusively from licensed U.S. pharmacies.
If you already have a doctor's prescription, you can fax it or scan and email it to eDrugstore along with your order. If you don't yet have a prescription, eDrugstore can arrange a complimentary online consultation with one of its team of licensed U.S. physicians. If the doctor reviewing your order and medical questionnaire determines that you are an appropriate candidate for the drug, he or she will authorize a prescription. To get started, click below to access eDrugstore's Erection Problems page.