The advent of Viagra has helped to make the age-old motion picture plot device of old-man-with-younger-woman somewhat more believable. Would a more successful treatment for female sexual dysfunction reverse the trend? Probably not.
It didn't take long for "Viagra" to become a household name, like "Kleenex," "Coke," or "Xerox." Following the prescription drug's debut in 1998 as the answer to the needs of millions of men with erectile dysfunction, the word "Viagra" quickly took on a life of its own. Sometimes it was used as an adjective rather than a noun, to indicate a phenomenon applicable to older, generally well-off men. These men may have built "Viagra mansions" in which to install their trophy wives, and suddenly the long-term Hollywood phenomenon of the older man-younger woman romantic pairing had a name too: "Viagra Cinema."
The older man who seeks out the fresh young woman and the young woman who sets her sights on the older, successful man have been plot devices pretty much throughout the history of Hollywood. Is it a reflection of real life, or merely a reflection of the power of the male ego that has run the film industry for so long?
Real life doesn't really bear the Viagra Cinema trope out. U.S. Census Bureau data collected between 2000 and 2012 found that 68 percent of men married in the 21st century were older than their wives, with 20 percent of men being younger than their wives. Other couples were essentially the same age. The median man married a woman two years younger. Only 8.3 percent of men were more than 10 years older than their female spouse.
The 'Dirty Grandpa' Phenomenon
While there's nothing novel about older men in movies seeking out younger women, there have been some rather extreme examples in the cinema recently. Robert DeNiro, Michael Caine, and Harvey Keitel — all handsome and virile examples of masculinity back in the day — are still busy getting it on, only with much younger women.
The term Viagra Cinema developed over the past decade and probably started gaining real traction in 2006, when then-60-year-old Sylvester Stallone made the movie Rocky Balboa. Arnold Schwarzenegger is another old guard action star proving his mettle in movies that, while not necessarily about sex, are about older men still having physical and mental prowess in some appealing combination.
Is it merely a function of male film directors living out their fantasies on the screen (which is certainly their prerogative), or has the presence of Viagra in mainstream culture made the virile old man a more realistic trope? Perhaps a little from Column A and a little from Column B.
What the Statistics Say
Most of us have heard of the "half your age plus seven" rule about acceptable age differences between romantic partners. It basically means it's far less weird for a 50-year-old to be in a relationship with a 32-year-old than to be in a relationship with a 22-year-old.
The International Business Times did some math for us with on-screen romances and the "half your age plus seven" rule and found that it isn't just Woody Allen movies where enormous age gaps reign. They found that 25 of the biggest on-screen age gaps where the men were older broke that rule, sometimes quite spectacularly, as in the 1999 movie Entrapment that paired 69-year-old Sean Connery with 29-year-old Catherine Zeta-Jones.
Though Woody Allen remains in a class by himself, other men who have repeatedly played the much older man in a relationship with a much younger woman include Liam Neeson, Colin Firth, Richard Gere, Jack Nicholson, Harrison Ford, and Johnny Depp. To get away with having things the other way around: an older woman and a much younger man, you generally have to have a multi-layered, quirky, and ultimately tragic story like Harold and Maude.
Literature Has Changed as Well
"Viagra Literature" was recognized as far back as 2001 by John Sutherland of The Guardian, who wrote of how the advent of Viagra coincided with significant changes in literary heroes. For example, Casaubon, the early-40s husband of 19-year-old Dorothea in Middlemarch (published in the 1870s), didn't have enough snap in his turtle to impregnate his wife. This theme was not uncommon in 19th-century literature.
Sutherland says that the first work of Viagra Literature was the 1998 novel Man in Full by Tom Wolfe. Huge 20th-century luminaries like Saul Bellow and Philip Roth followed with their own literary heroes who, though old, are nevertheless as randy as a stoat. His theory is that Viagra completely upended Western society's expectations about "how to be old," (for men, anyway) and we're still figuring out what it all means.
Default Mode: Old Man/Young Woman
In literature as in film, the older man-younger woman pairing has long been the default mode, even if it didn't used to be as extreme as it has been this century. The underlying theme is that if you're an older man with wealth, it doesn't really matter what you look like, particularly now that Viagra and its competitor drugs are readily available to help you be active in the bedroom again. Viagra may be somewhat of an elephant in the room in narratives involving older men romantically linked with much younger women, but the idea has become thoroughly entrenched in 21st century life, to the point that help from Viagra is assumed in many cases of May-December romance.
By contrast, the noticeably older woman with a younger man still demands explanation in most literature and American films. It may be that the very fact of the older woman with the much younger man is considered unusual enough to generate a narrative by itself. Or perhaps the relationship has some bearing on a major plot point. But rarely do you see the older woman romantically paired with a younger man on-screen where it's simply accepted as normal and not used as a plot device.
Much has been made in recent years of the lack of a Viagra equivalent for women. In some ways, it's an apples-to-oranges comparison, because the pathways of sexual excitement are different in men and women. There's nothing magically "male" about Viagra: it simply improves blood flow to the penis. But it doesn't do much for women as far as improving sexual response, and so far there's only one even remotely corresponding drug for women: Addyi, which must be taken long term, and which affects neurotransmitters in the brain rather than blood flow in the nether regions.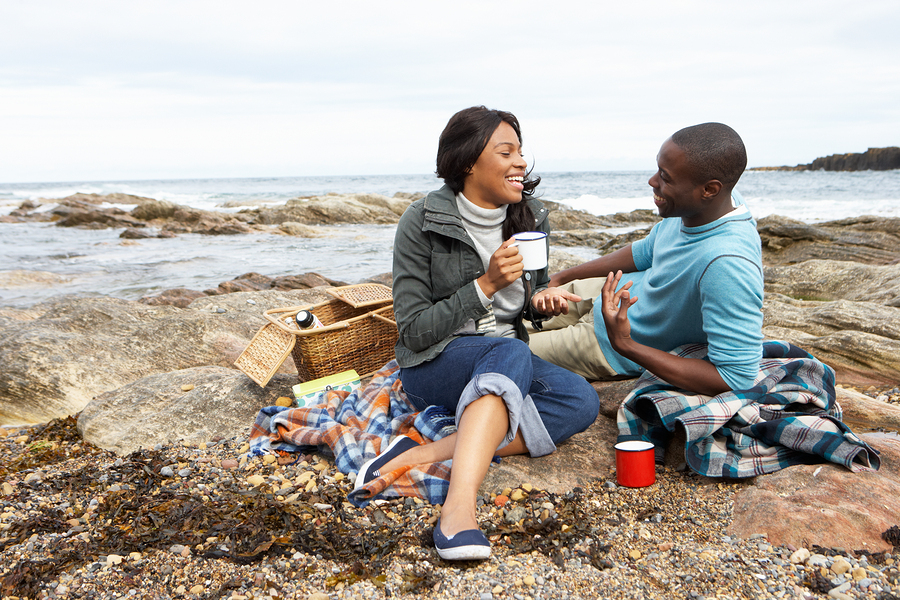 As to whether Hollywood would be as comfortable with the older woman-younger man relationship if there were a "female Viagra," it seems unlikely, unless there were a corresponding change in the power structure of Hollywood that put a comparable number of women into the powerful roles (on-screen and off) that men have enjoyed for decades.
ED Affects Men of All Ages
And another thing that Viagra Cinema glosses over affects men just as much as women, and that is the fact that erectile dysfunction can happen to men of any age. It is definitely more common in older men, but it's easy to see how a 35-year-old man struggling with erectile dysfunction could develop completely unrealistic expectations himself. Perhaps he sees a recently widowed, 70-something Robert DeNiro in Dirty Grandpa conniving to get his grandson to take him to Florida so he can ultimately hook up with a romantic interest played by 31-year-old Aubrey Plaza. The two even have a child together. Sure it's a comedy, but it can be difficult to take if you're a young man struggling with erection difficulties.
Most people have no trouble separating the fantasy world of blockbuster movies from reality, but there really does seem to be something to the phenomenon of Viagra becoming a household name at the same time that American cinema increased its celebration of older actors and their vitality, whether as action heroes or romantic partners. Could it just be a coincidence? Maybe, but even if we weren't seeing changes in the narratives of older men in literature and in the movies, it would be difficult to deny the major cultural changes Viagra has brought about.
Longtime online facilitator eDrugstore.com works with licensed U.S. pharmacists to deliver Viagra and other erectile dysfunction medications to men with outstanding convenience, competitive pricing, and fast, discreet shipping. Life isn't the movies, and erection problems affect men's self-esteem and their relationships, but today's medical treatments offer real hope and help. To learn more about how to obtain Viagra and other ED drugs from eDrugstore, visit the website's Erectile Dysfunction page. 
We specialize in providing our over 1,000,000 customers with relevant product and condition information created by our professional editorial staff which includes our team of medical writers, medical practitioners, and health educators. eDrugStore.com Staff on Facebook