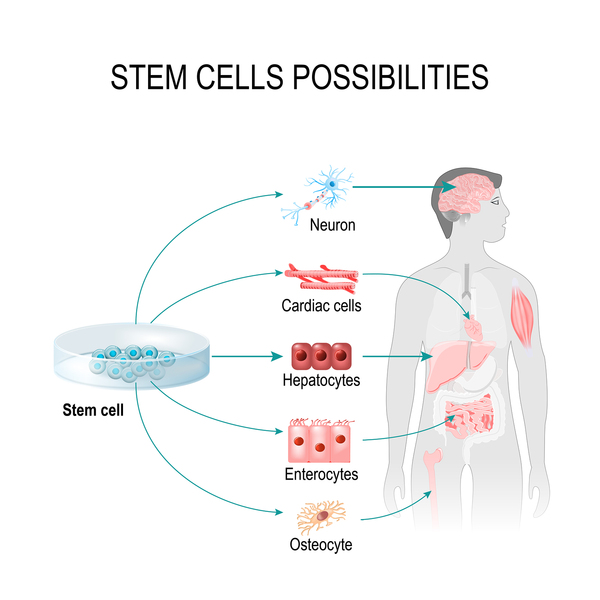 The subject of an intense research study in recent years, stem cell therapy holds out the hope for innovative new treatments for a wide array of medical conditions, not the least of which is erectile dysfunction.
However, despite some promising test results, including tests in both laboratory animals and humans, the use of this therapy to treat ED is not yet ready for prime time. So it would be wise to hold onto your Viagra for the foreseeable future.
Stem cell medicine is still very much in its infancy, and much more research remains to be done before this form of treatment can be introduced into mainstream medicine.
As to its application as a treatment for ED, the earliest research has focused on animal testing, specifically on laboratory rats in which a model of ED had been replicated.
Data from Animal Studies Analyzed
A meta-analysis of data derived from 12 animal studies covering 319 rats was published in the July 2015 issue of PLoS One. To create a model of ED, researchers induced bilateral cavernous nerve injury in the test animals. This damage to the nerves that activate the penis's twin corpora cavernosa, twin cylinders of spongy erectile tissue, effectively rendered the test animals impotent.
Stem cells harvested from elsewhere in the animals' bodies were then transplanted into the rats' penises. Although results varied depending on whether the transplanted stem cells were first cultured or not, the results of all these tests were generally positive.
However, the researchers analyzing this test data suggested that much more study remained to be done. They suggested that future studies focus in particular on vascular cell recovery and nerve restoration.
More Recent Animal Study
A more recent study, published in the July 2017 issue of International Urology and Nephrology, summed up the findings from another meta-analysis of data from 20 animal studies covering a total of 248 rats. In these tests, the animals received adipose tissue-derived stem cell (ADSC) therapy. Adipose tissue stores fat cells and have been found to be a rich source of multipotent stem cells.
This latter meta-analysis found the results of ADSC therapy to be quite effective in allowing the rats to recover erectile function. It also was noted that the stem cell therapy actually regenerated cavernous structures in rat models of ED.
Human Trial Conducted in Denmark
Results from a clinical trial of stem cell therapy were presented to the European Association of Urology in March 2017. That trial, conducted by researchers at Denmark's Odense University Hospital, showed that stem cell therapy could restore a sufficient degree of erectile function to previously impotent men to allow spontaneous intercourse.
Of the 21 impotent men treated with stem cell therapy, eight, or 38 percent of all study participants, recovered erectile function. As in the animal tests, these men received transplantations of stem cells harvested from adipose tissue.
Lead Researcher Optimistic
Sounding a hopeful note, lead researcher Martha K. Haahr said findings from the clinical trial confirm "that this technique can lead to men recovering a spontaneous erection — in other words, without the use of other medicines, injections, or implants." However, she emphasized that more study must be done. In fact, she said that she and her fellow researchers would soon begin Phase 2 testing to better confirm both the safety and efficacy of stem cell therapy as a treatment for ED.
So while the future prospects for stem cell therapy as a treatment for ED remain bright, the current treatment of choice for blood flow-related ED remains Viagra and the other oral ED drugs known as PDE5 inhibitors. If the convenience of ordering these drugs online appeals to you, check out all that eDrugstore has to offer by visiting its Erectile Dysfunction page.