Addyi and Alcohol: New Safety Data for 'Female Viagra'
What does gender have to do with sexual dysfunction? Despite popular belief, it does make a difference. 
Erectile dysfunction and how men are affected by sexual dysfunction is a popular and necessary topic of sexual wellness, but men aren't the only ones that can be affected by sexual dysfunction. Women can also be affected by sexual dysfunction, but navigating options can be harder to manage.
With options like Addyi on the market, it's important to be informed of what the options are for women navigating sexual dysfunction and what the effects of medication can be. Let's explore them here.
What is Addyi?
Addyi, also known as the "female Viagra," is the first and only FDA-approved treatment of "acquired, generalized Hypoactive (low) Sexual Desire Disorder (HSDD) in premenopausal women". The American Sexual Health Association reports that 1 in 10 women have HSDD.
Since its approval back in 2015, clinical trials found that Addyi worked in improving patients' desire for sex, reducing distress from a diminishing of that desire, and increasing the amount of satisfying sexual experiences. In short, all good things that participants are looking for when it comes to managing their sexual dysfunction.
But Addyi is making waves in the medical community because of something else that sets it apart: initial reports of the drug concluded that it may not require complete abstinence from alcohol.
A bold claim for sure, but the question that many people want to know is this: is this true?
Is Addyi Safe to Mix With Alcohol?
The short version? No.
Included on the warning on Addyi's box was a particular warning, stating that women that took the drug while drinking alcohol ran the risk of losing consciousness.
Sprout Pharmaceuticals, the manufacturers behind Addyi, produced three trials that examined the effects and safety of mixing Addyi with alcohol. Cindy Eckert, founder and CEO, spoke about this in a press release: "The additional insights provided by these three new studies are invaluable for a more comprehensive understanding of Addyi for safe use. This additional data contextualizes and further clarifies the relationship between Addyi and alcohol."
Despite this, the FDA itself hasn't deemed this as a reason to publicly state Addyi is safe to mix with alcohol.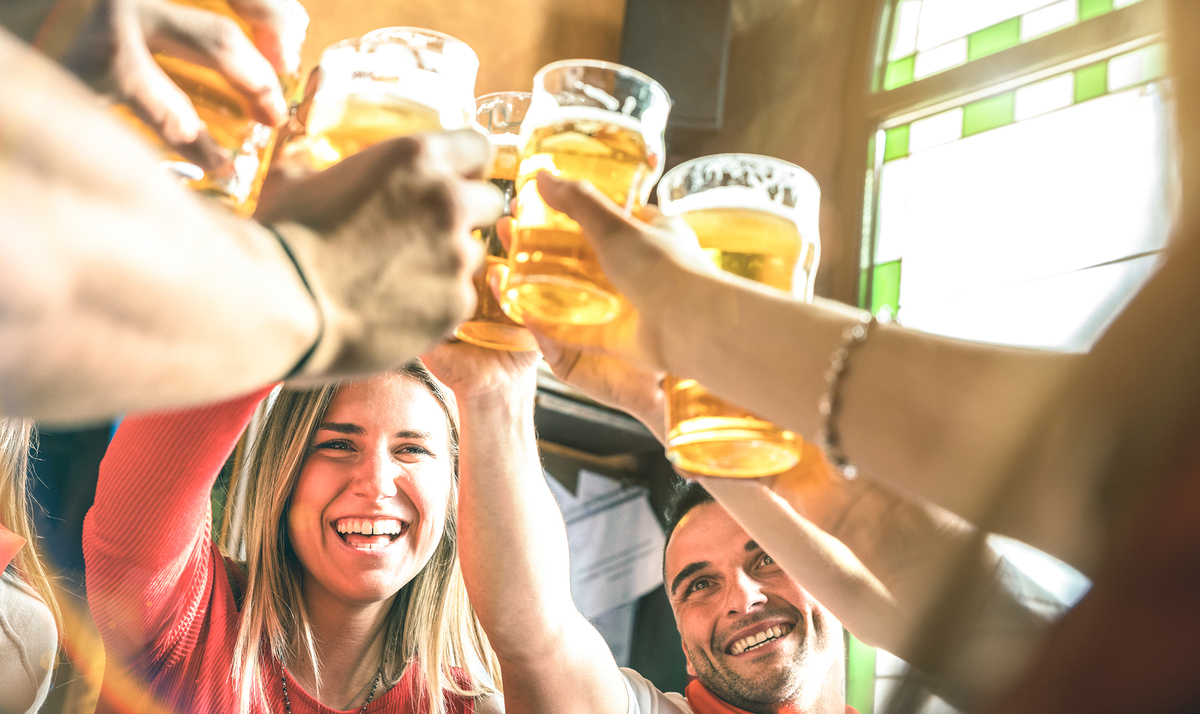 What Do The Studies Show?
As Healthline reports, the smallest of the three studies simulated a "a real world scenario." For three days, 24 healthy premenopausal women took either Addyi or a placebo. On the fourth and sixth day, they had either two alcoholic or nonalcoholic drinks with dinner, plus either Addyi or a placebo two and a half hours later at bedtime. No fainting was reported
A second study with 96 women was arranged as a "worst-case scenario," where Addyi was taken along with 2-3 drinks and consumed within 10 minutes in the morning, following an overnight fast and light snack. There were no episodes of fainting or dangerously low blood pressure requiring medical care were observed, although participants did feel drowsier.
The last study tested the impact of drinking alcohol when taking Addyi. Sixty-four healthy women were given either a single daily dose of Addyi or a placebo for three days. On days 4, 6, 8, and 10, they then had two alcoholic drinks 2, 4, or 6 hours prior to taking Addyi or a sugar pill. Like the other studies, there were no reported episodes of fainting or low blood pressure.
What Does This Mean?
Taking Addyi will not affect everyone in the same way. If your personal history includes: liver problems, taking certain prescription over-the-counter medications, taking other herbal supplements, and drinking alcohol can increase the risk of severe low blood pressure and fainting.
It should also be noted that sharing the results of the studies with the FDA have been an attempt to inform safety labeling and is also reflected on Addyi's own website.
Still, it's important that users of the female Viagra are making informed decisions about using the drug. Taking time to read the studies for yourself and get a good sense of whether Addyi is a good fit for your individual health history can help you make empowered, informed decisions about your health and take control of your sexual wellness once and for all.
If you're interested in learning more about sexual health, click here .