North Korea may be closed off, but it finds way to trade with other countries anyway. A product called "Neo-Viagra" comes from North Korea and claims to cure just about every ill known to mankind. It does contain sildenafil, but there are far safer and easier ways to obtain sildenafil, without spending a lot of money, especially now that generic Viagra is available in the U.S.
The sanctions were imposed because the secretive country's nuclear and missile proliferation actions violate a number of UN Security Council resolutions, and are believed to destabilize the region, undermining global nonproliferation. Under these sanctions, exportation and re-exportation of goods, services, and technology to North Korea are prohibited, as is new investment there. In general, US persons and businesses are prohibited from engaging in transactions with North Korea without authorization from the Office of Foreign Assets Control (OFAC), which is part of the US Treasury.
Some of the "military-first" policies that led to and continued after the North Korean famine from 1994 to 1998 also led to sanctions, which fortunately do not prevent food aid from the US, Japan, the European Union, China, and South Korea. Yet the effects of the economic mismanagement, natural disasters, and collapse of the Soviet Union that contributed to the famine are still felt in North Korea.
As a result, the cash-strapped country continually comes up with new ways to bring in revenue, and counterfeiting everything from cigarettes to US currency have helped fulfill this task. In the mid-2000s, the country made counterfeit Viagra in boxes that looked like real Viagra boxes. Currently, however, the country is trying to make money from what they call "Neo Viagra," which they claim is an herbal preparation.
What Is North Korean Neo-Viagra?
Neo-Viagra claims to be an herbal version of Pfizer's blockbuster medication Viagra. It's made by the Korea Oriental Instant Medicinal Center, which is state-owned, and is marketed as an herbal medicine, though testing by Pfizer itself has found that it is anything but. The product is made to look like traditional folk medicine, and to Western eyes, it resembles crunchy cat food. You can buy Neo-Viagra in North Korea, but also in northeastern China, where the border between China and North Korea is located. A box of three "vials" of the brown granules costs around $12 to $15. Unlike Viagra, which is approved for treating erectile dysfunction in men, however, Neo-Viagra is marketed to both men and women.
What Claims Are Made for Neo-Viagra?
If the claims made on the packages of Neo-Viagra are to be believed, the product not only relieves "sexual dysfunction" in both men and women, it cures back pain and high blood pressure. The box in which the product is packaged claims that Neo-Viagra revives sexual ability within 15 to 30 minutes in both sexes. Not only that, it is said to be effective for:
• Knee, back, and shoulder pain
• Paralysis
• Kidney malfunction
• Sciatica
• High blood pressure
• Brain artery hardening
One customer's testimonial, purportedly from a 35-year-old man, claims that he was able to produce a "cute baby" after having used 10 boxes of the product, whereas before, all he had were "dead sperm." The product, perhaps unsurprisingly, is said to be better than "American Sildenafil" (Viagra).
What Ingredients Are in Neo-Viagra?
A Washington Post reporter visited Pyongyang last May and bought a box of Neo-Viagra, then sent it to Pfizer's lab in Massachusetts for chemical testing. It turned out that claims for sexual revitalization after using Neo-Viagra aren't far-fetched, because each dose of the product contained about 50 milligrams of sildenafil citrate, which is the active ingredient in Viagra. Pfizer didn't say what other ingredients were in the product, but the fact that North Korea was able to manufacture sildenafil is not as surprising as you might think.
The pharmacists in North Korea have technical skills akin to pharmacists elsewhere, though they may not have the infrastructure necessary to practice their science the way pharmacists can do in other places. However, when it comes to a product that might relieve some of the economic hardship that plagues North Korea, the government can find a way to obtain the necessary raw ingredients, electricity, and manufacturing equipment.
Reasons Why North Korea Makes Products Like This
North Korea makes Neo-Viagra for the same reasons other outfits around the world make so-called herbal Viagra and straight-up counterfeit Viagra: money. Propaganda is a secondary benefit in a country where increased pride among a struggling populace is desperately needed. But for the most part, North Korea's journey into popular pharmaceuticals is a manifestation of a diversifying economy – whether economic activities are above-board or not. The North Korean economy is adaptable and creative, based on "layers" of business that can be put into practice when other layers are busted or otherwise put out of business.
Supposing You Acquired Some: Should You Take It?
So if you happen to go to China or North Korea and find Neo-Viagra for sale and hand over $12 or $15 for it: should you try it? Most sources that know would say definitely not. For one thing, it doesn't appear to be "herbal" at all, and for another, Pfizer says that the sildenafil in the Neo-Viagra is slightly different from the sildenafil Pfizer and legitimate generic manufacturers make.
The Washington Post reporter mentioned above, who bought Neo-Viagra and had Pfizer chemically analyze it, wasn't able to talk anyone into actually trying it, perhaps because known safe products are fairly easy to obtain, if somewhat pricey.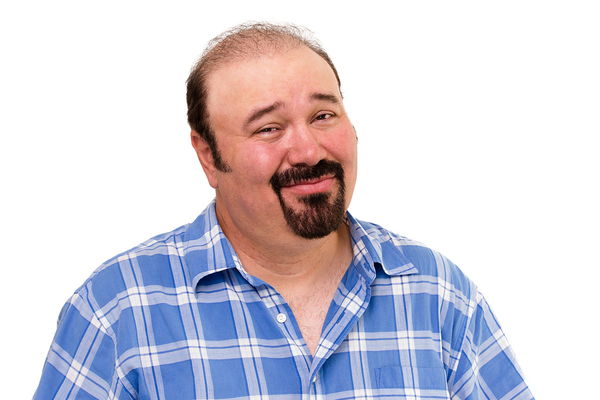 What About Other "Herbal Viagra" Products?
In fact, any product that claims to be "herbal Viagra" or "all-natural Viagra" should be eyed with suspicion. The Food and Drug Administration (FDA) has pulled significant quantities of such products off store shelves after having them chemically analyzed and finding questionable ingredients (like actual erectile dysfunction medication substances) in them.
The risk is that you can't know how much sildenafil, tadalafil (Cialis), or vardenafil (Levitra) each "dose" contains. And should you try to use one of these products in an attempt to "boost" the effects of your prescription erectile dysfunction drugs, you risk ingesting too much of the active ingredient, putting you at risk for amplified side effects or even a dangerous overdose.
North Korea does what it can to bring money into the country despite UN sanctions and a tightly closed society. One way it is currently trying to do this is by selling what it calls Neo-Viagra. But while Pfizer has determined it has some form of sildenafil in it, no clinical trials have been published about Neo-Viagra, and there's really no way of knowing whether the batch you buy even has the same ingredients as the batch that was sent to Pfizer for chemical analysis.
Your best plan for coping with erectile dysfunction is speaking with a doctor and obtaining a prescription for one of the medications that have been proven to relieve erectile dysfunction. That way you can be confident of what you're taking, and should there be problems, your doctor will know what to do.
eDrugstore.com works with US-licensed pharmacists to dispense name brand erectile dysfunction drugs including Viagra, Cialis, and Levitra, at competitive prices, and with outstanding customer service. In fact, we encourage you to check out product lot numbers with the manufacturers to confirm that what you received is indeed the genuine product you paid for. We also encourage you to learn more about erectile dysfunction, including the lifestyle changes that can make medications work better and improve your sex life and your overall quality of life.

We specialize in providing our over 1,000,000 customers with relevant product and condition information created by our professional editorial staff which includes our team of medical writers, medical practitioners, and health educators. eDrugStore.com Staff on Facebook