Headquartered in Israel, Teva Pharmaceuticals is the world's biggest manufacturer and marketer of generic drugs. In December 2017, it became the first non-Pfizer company to introduce a generic version of Viagra in the United States.
In the closing days of 2017, Teva Pharmaceutical Industries Ltd. made headlines when it launched America's first generic version of Viagra, the little blue pill that revolutionized the treatment of erectile dysfunction. At approximately the same time, Pfizer itself released a generic for sale in the United States.
However, it hardly marked the first time that Teva has been in the spotlight. The big multinational company is a major player in the generics market and also manufactures and distributes a number of specialty drugs and medical devices. Here are a few facts about Teva that you might not know:
1. Teva Is Headquartered in Israel
Although it operates worldwide, Teva maintains its headquarters in Jerusalem, Israel. It also has a string of manufacturing facilities scattered across four continents — Asia, Europe, North America, and South America. The company's U.S. headquarters is located in North Wales, Pennsylvania, a northern suburb of Philadelphia.
2. How Teva Got Its Start
Teva has its roots in a small wholesale drug business that was established in Jerusalem in 1901 by Chaim Salomon, Moshe Levin, and Yitschak Elstein. By the mid-1930s, the pharmaceuticals business in the region had become robust enough to sustain locally-based manufacturing plants. During this period, Salomon, Levin, and Elstein set up a manufacturing operation they dubbed Assia. Other such operations founded at roughly the same time included Zori in Tel Aviv and Teva in Jerusalem. In 1964 Assia and Zori banded together and acquired a controlling interest in Teva. Twelve years later, in 1976, all three companies formally merged into Teva Pharmaceutical Industries Ltd. To help realize its goal of becoming a major player in the international pharmaceuticals business, Teva in 1980 acquired Ikapharm, which was at the time Israel's second-largest drug manufacturer.
3. Teva Is Biggest Generics Manufacturer
Teva manufactures and distributes hundreds of generic medications worldwide. In the United States alone, it markets more than 350 generic drugs, which are available in more than 1,300 dosage strengths and packaging sizes. These include oral medications, injectables, and inhaled products. A Teva product accounts for one of every seven prescriptions filled in the United States and for one in every seven generic prescriptions.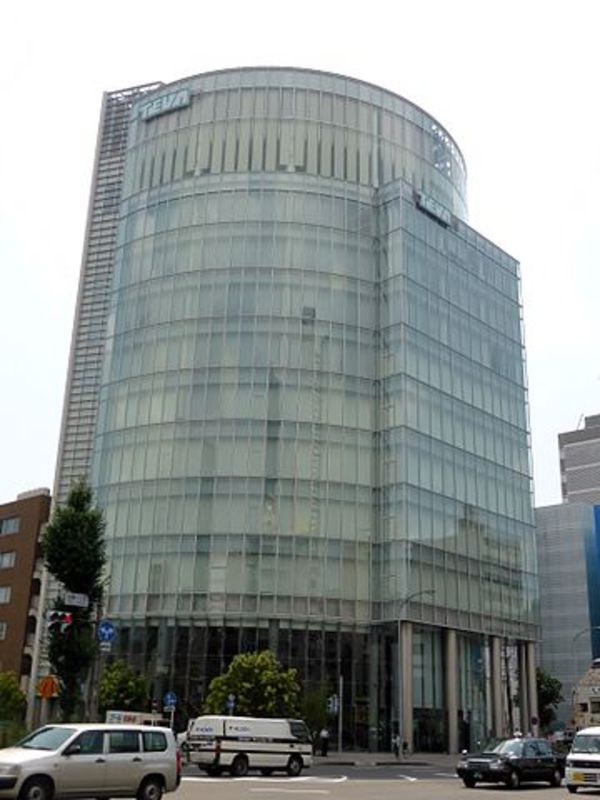 4. U.S. Is Biggest Market
Although Teva sells its generics and specialty medicines around the world, the United States accounts for the largest single share of its revenues. The company reported that in the third quarter of 2016, ended September 30, 2016, 52 percent of Teva's revenues were generated from U.S. sales, compared with 25 percent from Europe and 23 percent from the rest of the world.
5. Generics Account for Most Revenues
Based on data from the third quarter of 2016, generics accounted for 52 percent of Teva's overall revenues, compared with 37 percent from specialty products, and 11 percent from other sources. Included in that final category are sales of over-the-counter products in collaboration with Procter & Gamble, sales of medical devices, and distribution services primarily in Israel and Hungary. Teva's net revenues for all of 2015 totaled nearly $19.7 billion, down slightly from $20.3 billion in 2014. Teva said the decline was caused primarily by foreign exchange fluctuations. Net income for all of 2015 was nearly $4.7 billion, up from $4.4 billion in 2014.
6. Specialty Products Most Profitable
Breaking down Teva's gross profit by source, based on third quarter 2016 data, specialty products accounted for 52 percent of profits, followed by generics with 41 percent of profits, and other sources, which accounted for 7 percent.
7. How Teva Won Rights to Generic Viagra
Anxious to break into the lucrative market for erectile dysfunction drugs, Teva in 2010 announced its intention to market a generic version of Pfizer's popular Viagra, the first oral ED drug to hit the market. In response, Pfizer instituted legal proceedings to block Teva from violating its patent on Viagra. The resulting litigation dragged out over the next few years and was finally resolved in late 2013 when Pfizer agreed to a licensing arrangement that would allow Teva to begin selling a generic formulation of Viagra in December 2017.
That court-supervised agreement also recognized that Pfizer's patent on Viagra was valid until April 2020. Under this agreement, Teva will be obligated to pay Pfizer a royalty for the privilege of marketing a Viagra generic until Pfizer's patent on the drug has expired in 2020. In several countries where Pfizer's patent on Viagra has already expired, Teva is already selling its generic formulation of sildenafil citrate, the active ingredient in the little blue pill.
Until December 2017, the only Viagra legally available in the United States was the original product marketed and distributed by Pfizer. As of early 2018, Americans had not one, but two choices in generic Viagra. There's Teva's version, and there is also another authorized generic, made by Pfizer subsidiary Greenstone LLC and referred to as "the little white pill" rather than "the little blue pill." These options allow most consumers to cut the cost of treating erectile dysfunction with sildenafil citrate (the active ingredient in Viagra) significantly. When Pfizer's patent fully expires in the year 2020, you can expect more generics to enter the market, reducing drug costs even further.
Ordering Generic Viagra Online
If you'd like to try the drug and would prefer to place your order online, consider using the services of eDrugstore.com, which sells only FDA-approved drugs that have been sourced from licensed U.S. pharmacies. eDrugstore is part of the Secure Medical family of online drugstores headquartered in Tempe, Arizona. If ordering your ED drug online appeals to you, you can get started by clicking below to visit eDrugstore's Erection Problems page.
We specialize in providing our over 1,000,000 customers with relevant product and condition information created by our professional editorial staff which includes our team of medical writers, medical practitioners, and health educators. eDrugStore.com Staff on Facebook