Education is an important part of our lives. It's where we can learn the norms of the world, how to interact with others, where we come from and where we can possibly go. But included in that comes more "controversial" topics, like sex education. 
Because of how sex education is being approached in the United States (with less than the 50 total states medically accurate education that includes teaching about topics like HIV and pregnancy prevention). This leaves parents in a particularly interesting spot: since they can't always leave sex education to be taught in schools, where do they come in?
But sex education is about more than puberty and biology. There are some topics that even the most open of parents may be hesitant to talk about with their children — like erectile dysfunction. So you may be wondering: should parents be introducing the topic of erectile dysfunction when teaching their children about sex? The answer is less straightforward than you may think.
Why include ED in sex education?
Sex education is an important part of learning about ourselves and our lives — and that includes sexual dysfunction.
A big misconception about ED is that it only affects older adults, but that isn't the case. As Healthline writes, a study from the University of Wisconsin reports "an approximate correlation between the percentage of men affected by mild to moderate ED and their decade in life."
Researchers in a 2013 study also found that "ED affected 26 percent of adult men under 40," Healthline continues. Surprisingly, about half of these men had severe ED, while in comparison, only 40 percent of older men with ED have severe ED.
With so much of ED resources centered on older adult men, many young men can find themselves left out of the conversation with few resources catered to their needs available.
In addition, sexual dysfunction is still seen as something that brings a large amount of shame and guilt on the individual. This can also increase depending on the relationships in that person's life, like a romantic partner or spouse.
How do we talk to teens about ED?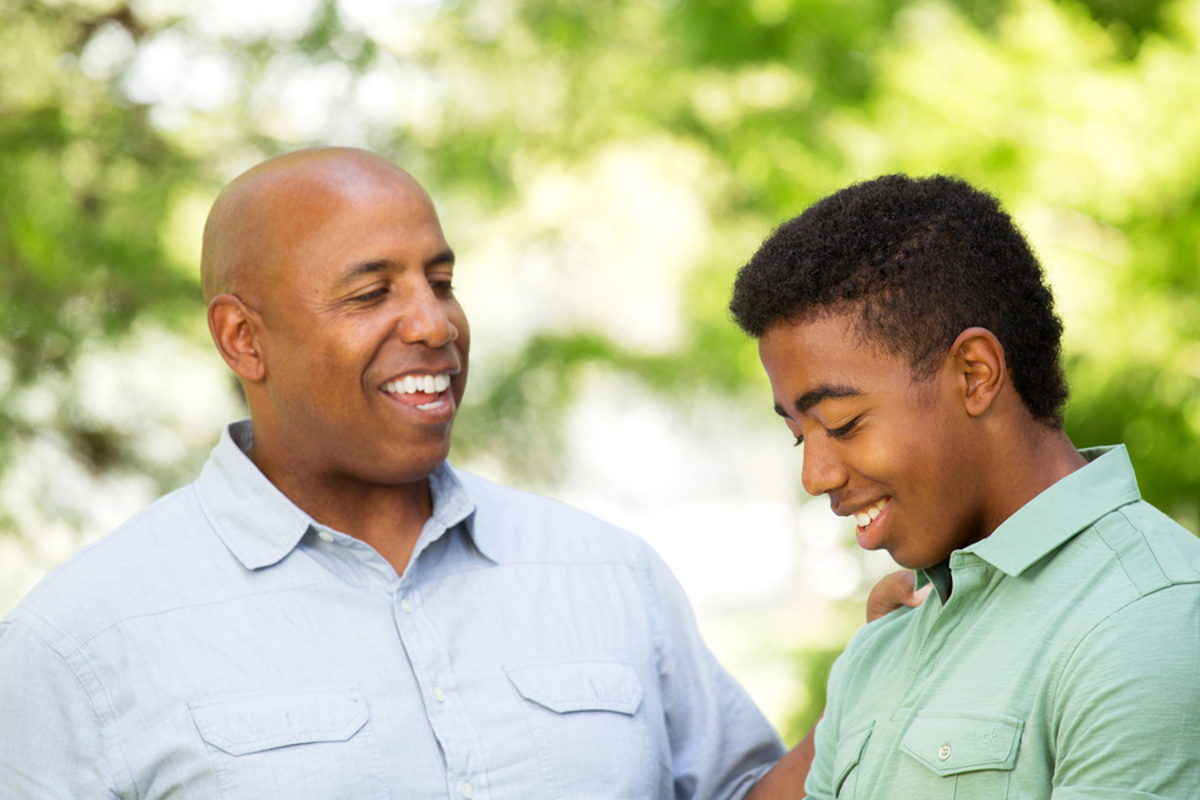 The most important thing to understand about teaching sex education to children and young people, it's to make information age-appropriate and learning appropriate for the child's state of development. Children as young as 4 years old can begin learning about sex education topics, such as consent.
So what is included in teaching children and teenagers about sex education? According to Lifehacker, these topics include: teaching children about the "anatomically accurate" for their body parts, using specific language to talk about pleasure, teaching about consent in real life examples, like the right to refuse a hug from a family member or ask for a fist bump instead.
For teenagers, ED can manifest as a result of societal pressure, stress, and feat or not conforming to being "normal." For young people with penises, there's an immense amount of pressure to take the lead during sex, to be the aggressor, and to enjoy rough sex. But these things don't fit everyone's preferences or experiences, and ED can sometimes manifest as a mental or confidence-related issue rather than one of physical dysfunction.
In conclusion…
No matter how you feel about it, talking to your children about sex education is a vital part of parenting. Feeling nervous is common, but talking about hard topics like ED can help ensure that they have the information they need to make informed, empowered decisions about their own sex lives.
Whether you're talking about ED specifically or not, it's important to remember that sex education is for everyone and related to more than just puberty or anatomy.
If you want more information on erectile dysfunction and how to treat it, eDrugstore invites you to visit our Erectile Dysfunction page.