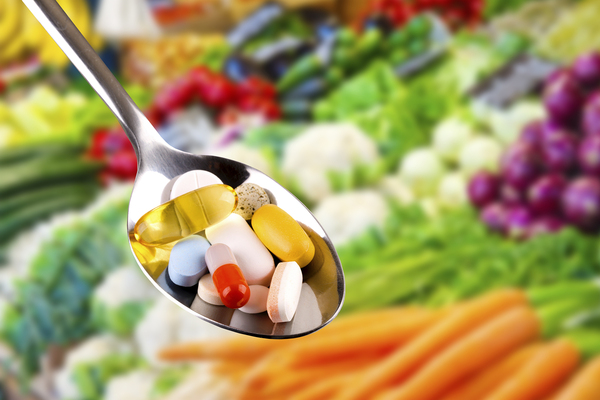 Anyone who spends a fair amount of time on the Internet or browsing the shelves of so-called health supplements at the local big-box store is bombarded with claims that these herbal remedies offer sure-fire cures for whatever's ailing you. As it turns out, these claims should be regarded with a good deal of skepticism, because many of the ingredients in these supplements can potentially be harmful to your health.
Although these widely touted dietary supplements purport to hold the key to a dizzying array of health problems and disorders, some of them are billed as herbal equivalents of Viagra, a prescription drug that helps men overcome erection problems. Because erectile dysfunction affects millions of men in the United States and elsewhere, the potential market for "herbal Viagra" is huge. To take advantage of this vast market, a comparably large number of vendors, some of them unscrupulous, have emerged to meet those demands.
Identifying Dangerous Ingredients
Given this growing demand for dietary supplements, including those that claim to cure erectile dysfunction, researchers at Consumer Reports recently conducted a study to pinpoint which, if any, ingredients in these supplements are more harmful than helpful. They came up with a list of 15 relatively common supplement ingredients that they identify as "potentially harmful."
Many health consumers — both here and abroad — tend to believe that naturally occurring substances are usually healthier than some of the chemical compounds that go into the prescription medications we've come to depend upon. However, "natural" and "safe" are hardly synonymous. Poison ivy, water hemlock, and oleander are all natural, but contact with them can subject you to anything from an itchy rash to death.
A Panel of Experts
In its examination of potentially hazardous ingredients in dietary supplements, Consumer Reports was assisted by an expert panel of independent physicians and dietary supplement researchers. Members of the panel included internist Pieter Cohen, M.D., assistant professor of medicine at Harvard Medical School; Philip J. Gregory, Pharm.D., director of the Center for Drug Information & Evidence-Based Practice; and Arthur P. Grollman, M.D., professor of pharmacological sciences at New York's Stony Brook University. Another member of the panel was Paul A. Offit, M.D., professor of pediatrics at the Children's Hospital of Philadelphia, and author of "Do You Believe in Magic? Vitamins, Supplements, and All Things Natural: A Look Behind the Curtain." Also on the panel were Donald M. Marcus, M.D., professor of medicine emeritus at Baylor College of Medicine in Houston, and Marvin M. Lipman, M.D., the chief medical adviser for Consumer Reports.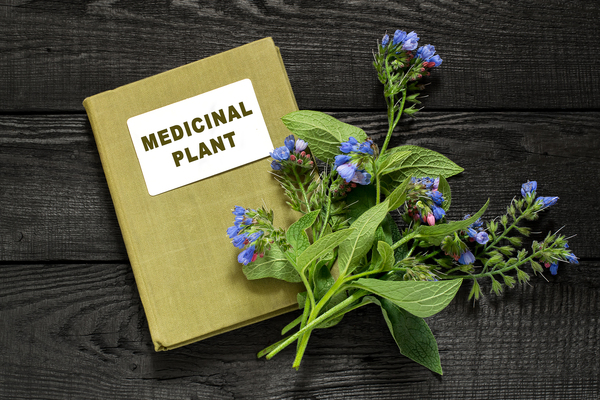 Panel's Criteria Spelled Out
All of the 15 ingredients that the panel identified as potentially dangerous can be found in dietary supplements that are available for sale in the United States. Each of those ingredients meets at least one of the following criteria:
It has been linked with kidney or liver problems.
It has been associated with cardiac arrest or heart attack.
It has been linked to incidents of organ failure.
It has been found to have cancer-causing properties.
It has been associated with a possible risk of death.
It has been found to contain pharmaceutical medications at prescription doses.
The Food and Drug Administration has advised supplement manufacturers to remove products containing the ingredient from the market.
It should be noted that dietary supplements are not subject to the same stringent approval and regulatory requirements that govern prescription medications. Although the FDA is charged with ensuring the safety of dietary supplements, the agency's power to do so is vested in two main regulatory tools. The FDA regulates product labeling, meaning that it can go after a company that makes unsubstantiated claims about a supplement's medicinal properties. The FDA is also responsible for ensuring that supplement manufacturers adhere to "good manufacturing practices," which in theory should ensure that the product is produced in a sanitary facility free from the threat of contamination.
With the help of its expert panel, Consumer Reports identified the following 15 supplement ingredients as potentially hazardous:
Aconite: This plant material, also called aconitum, aconiti tuber, angustifolium, monkshood, radix aconiti, and wolfsbane, is said to reduce inflammation, making it helpful in the treatment of gout and other forms of joint pain. However, its potential risks include breathing difficulty, heart problems, nausea, paralysis, vomiting, weakness, and possibly death.
Caffeine Powder: This stimulant may also appear on a supplement label as 1,3,7-trimethylxanthine. Said to improve attention, serve as a weight-loss aid, and enhance athletic performance, this ingredient can cause cardiac arrhythmias or arrest and possibly death. It is particularly dangerous when taken simultaneously with other stimulants.
Chaparral: Also known as creosote bush, greasewood, larrea divaricata, or larrea tridentata, chaparral is said to be helpful for weight loss and the treatment of everything from colds and skin rashes to cancer. According to Consumer Reports, it can cause kidney problems, liver damage, and even death.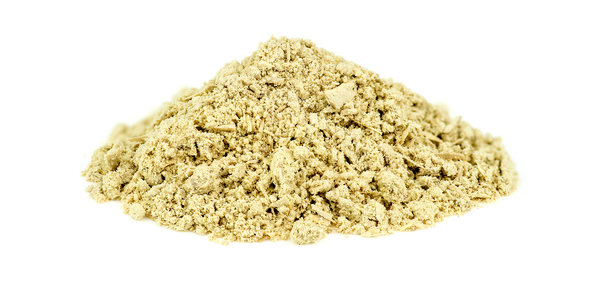 Coltsfoot: Widely used for the treatment of upper and lower respiratory infections, coltsfoot is also called coughwort, foalswort, and tussilago farfara. The CR panel said it can cause liver damage and is a possible carcinogen.
Comfrey: Used to relieve coughs, heavy menstrual periods, indigestion, chest pain, and even cancer, this plant substance can also be called blackwort, bruisewort, slippery root, or symphytum officinale. According to the expert panel, those taking this ingredient face the threat of liver damage, cancer, and even death.
Germander: Also known as Teucrium chamaedrys or viscidum, germander is found in weight-loss supplements and is also said to relieve fever, reduce the pain of arthritis, including gout, and treat stomach problems. CR's experts note that users run the risk of liver damage, including hepatitis, and possible death.
Greater Celandine: Used primarily to relieve the discomfort of stomach aches, this ingredient may also be called celandine, chelidonium majus, or chelidonii herba. This herb has been associated with cases of liver damage.
Green Tea Extract Powder (Camellia sinensis): Found in a wide array of weight-loss supplements, this ingredient can cause dizziness, ringing in the ears, elevated blood pressure and heart rate, and liver damage. It can also exacerbate such conditions as anemia and glaucoma.
Kava: Also known as ava pepper, kava kava, and piper methysticum, kava is said to reduce anxiety and relieve the symptoms of insomnia. CR's experts found that kava can cause liver damage, exacerbate the symptoms of depression and Parkinson's, and even cause death.
Lobelia: Used in smoking-cessation supplements and as a treatment for respiratory problems, this ingredient is sometimes called asthma weed or Lobelia inflata. Its unpleasant side effects can include coma, confusion, diarrhea, hypothermia, nausea, rapid heartbeat, seizures, tremors, vomiting, and even death.
Methylsynephrine: Also known as oxilofrine, 4-HMP, and p-hydroxyephedrine, and oxyephedrine, this ingredient is touted as a weight-loss aid and is also said to increase energy and improve athletic performance. On the downside, it can cause heart rhythm abnormalities and cardiac arrest. It is particularly dangerous when taken with other stimulants.
Pennyroyal Oil: Used to treat breathing problems and digestive disorders, this ingredient is sometimes called Hedeoma pulegioides or mentha pulegium. Experts say, however, that it can cause convulsion, kidney or liver failure, nerve damage, and even death.
Red Yeast Rice: Used in supplements to lower low-density lipoprotein (bad cholesterol) and help prevent heart disease, this ingredient is sometimes called Monascus purpureus. Experts say that it can cause kidney, liver, and muscle problems, hair loss, and can amplify the effects of cholesterol-lowering statin drugs.
Usnic Acid: Found in weight-loss and pain-relief supplements, usnic acid is also known as beard moss, tree moss, and usnea. The ingredient can cause liver damage.
Yohimbe: The primary ingredient in many "herbal Viagra" compounds, yohimbe may also be called johimbi, Pausinystalia yohimbe, yohimbine, and Corynanthe johimbi. Possible adverse effects of yohimbe include elevated blood pressure, rapid heart rate, headache, seizure, heart, kidney and liver problems, panic attacks, and even death.
If you'd like to stay abreast of recent developments on the consumer health front, don't forget to check out our blog.
We specialize in providing our over 1,000,000 customers with relevant product and condition information created by our professional editorial staff which includes our team of medical writers, medical practitioners, and health educators. eDrugStore.com Staff on Facebook