Men who are dissatisfied with their penis size can now get silicone implants to increase both length and girth. However, the waiting list for this procedure could be a very lengthy one indeed.
Silicone implants for women aren't exactly a rarity anymore. But have you ever wondered if men could get silicone penile implants? It turns out they can. In general, men care far more about penis size than female partners do. On average, the flaccid penis is 3.6 inches long, and the average erect penis is about 5 inches long and roughly 4.5 inches in circumference.
In 2014, researchers from Cal State LA and UCLA published study results reporting that 84% of women feel "very satisfied" with the size of their man's penis. Of the remainder, 14% wish their partner were larger, and 2% would actually like their partner to be smaller. This survey queried more than 26,000 women from ages 18 to 65, and though respondents were self-selected, the large population size indicates that the findings are real and not a statistical fluke.
Old School Options Unappealing
Silicone penile implants aren't the first option for men to increase their size, but the older techniques often bring their share of problems. Some Indian men, for example, use weights to lengthen their penises with the help of gravity, and Topamina men of Brazil endure poisonous snake bites to the penis to get a six-month boost in size.
As for surgical options, injections of collagen or cadaver cells have been tried, and some surgeons cut a groin ligament so that the penis hangs lower (and hence looks longer). In some countries, doctors will inject something called Metacrill, which is not FDA-approved and has been described as "liquid Plexiglass." An Egyptian surgeon rotates and transfers a piece of groin fat into the penis to enlarge it.
The U.S. urologist who has pioneered the use of silicone penile implants previously inserted inflatable penis prostheses, which were really designed to combat erectile dysfunction. One problem with these inflatable implants was that the prosthetic, which was inserted into the spongy penile tissue, would become encapsulated, causing the penis to contract. This urologist knew there had to be a better option.
How Technique Was Developed
Dr. James Elist is an Iranian-born urologist who practices in Beverly Hills. In 2004, he got FDA clearance (which is not the same as FDA approval process that drugs go through) for a silicone penile implant he calls Penuma, which comes in three sizes (L, XL, and XXL) and resembles a translucent version of foam pipe insulation people use to keep pipes from freezing. Dr. Elist has been in the United States since 1976 and was a lead author on one of the first papers linking cigarette smoking with erectile dysfunction. Today he offers Penuma surgery and is also one of the top physicians on the West Coast for adult circumcision.
The FDA clearance the Penuma received means that Dr. Elist is the only doctor authorized to surgically implant it, and he has as much business as he can handle, even without doing much marketing. So far, he's inserted around 1,300 Penuma implants, in a procedure that takes about 45 minutes and has a 95 percent success rate. Penuma avoids the encapsulation problems that inflatable implants experienced, because it is inserted under the skin and can move freely. The Penuma implant encompasses about 80% of the penis, leaving a gap along the underside.
Who's a Good Candidate?
Dr. Elist requires that his patients be over age 21 and be circumcised (a procedure Dr. Elist can perform on appropriate surgical candidates). Men interested in the implant should generally be in good health, without serious infectious diseases or poorly controlled chronic diseases. Men with looser skin in the general vicinity of the surgery also do better and can accommodate larger sized Penuma implants. Those who have already had penile enhancement surgery, such as dermal grafts, fat injection, or AlloDerm injections may or may not be good candidates for the surgery, and will need a consultation to determine whether that is the case.
How Long to Recover?
Once the patient has fully recovered from penile implant surgery, the enhancement is considered permanent and essentially undetectable. But it can take about four months for complete healing, and patients must avoid sex during that time. Penuma surgery is done on an outpatient basis, under "twilight" sedation or general anesthesia. For the first two weeks, swelling is to be expected, with possible bruising. Erections during the first couple of weeks may be painful as well. Though the increase in flaccid length and girth is evident immediately, final results in terms of erect length aren't apparent until 6 to 8 months after surgery. Men don't have to avoid activity or take off work after the first few days following surgery unless they have a very physically demanding job (such as professional athletics or firefighting).
What About Complications?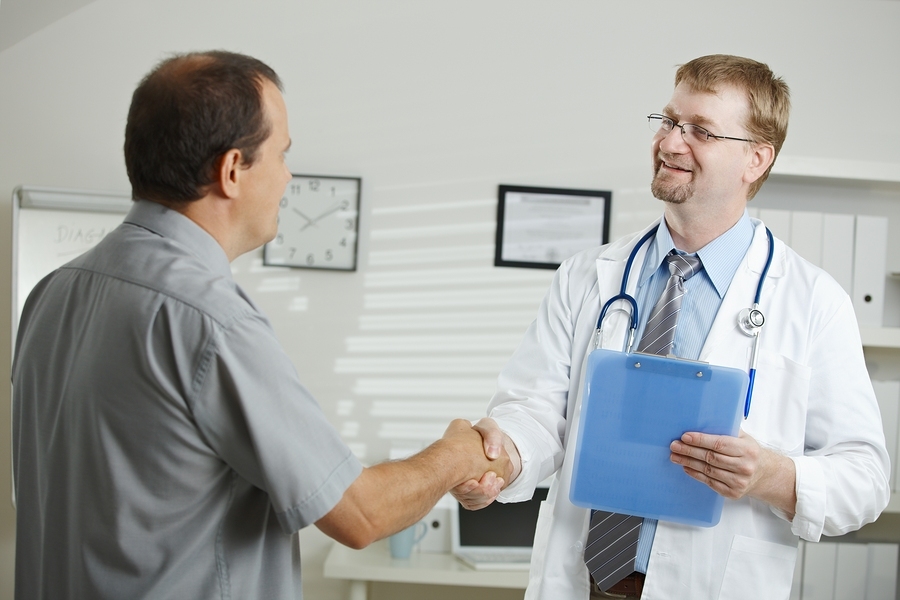 Dr. Elist boasts a low infection rate of 3.3%, but that's still not 0%, so men must be prepared for the slight risk of infection. As you might imagine, infections after Penuma surgery are not pleasant. Negative outcomes are rare, but risks include suture detachment, implant breakage, and implant perforation of the skin. One of Dr. Elist's patients shared his worst case scenario story online if you're interested in a candid account of what happens when there are complications with silicone penile implant surgery.
Right now Dr. Elist is the only surgeon that the FDA allows to perform the procedure, so as you might expect, the waiting list is lengthy. The Penuma doesn't have full FDA approval, but the permit it has received from the FDA means it is clear for commercial distribution and is considered safe and effective. It will take time for other surgeons to be trained in the surgical technique, and the FDA will have to grant approval for them to begin offering the surgery. In other words, there's a long wait to get on Dr. Elist's schedule, and there's also a long wait for other surgeons to be able to offer the procedure.
Do Sex Partners Even Care?
As previously noted, female sex partners are generally satisfied with the size of their partner's equipment, but does that actually matter? Just as many women say that the main reason they have silicone breast implants is for their own satisfaction, many men say the same about Penuma implants: they end up more confident than ever. But even Dr. Elist says that having the surgery in an attempt to cure emotional or psychological insecurity is not a good idea, and that it is possible for men to become too obsessed with penis size. While there's no question that men leave Dr. Elist's office with a larger penis, there's no guarantee they'll leave with a healthier self-concept.
eDrugstore.com is committed to providing name brand lifestyle medications, including those used to treat erectile dysfunction, like Viagra, Cialis, and Levitra. Working with licensed U.S. pharmacists, it offers competitive pricing and convenience that cannot be beat. It invites you to learn more about erection health and how erectile dysfunction can be safely and effectively treated. To do that, visit eDrugstore's Erection Problems page.
We specialize in providing our over 1,000,000 customers with relevant product and condition information created by our professional editorial staff which includes our team of medical writers, medical practitioners, and health educators. eDrugStore.com Staff on Facebook