Many patients may suffer from both clinical depression and erectile dysfunction. Studies indicate that low-dose treatment with tadalafil, the active ingredient in Cialis, can effectively treat both disorders.
Introduction
The relationship between depression and erectile dysfunction often takes the form of a vicious cycle.
Men who are depressed may lose their ability to get and keep an erection suitable for intercourse. This development increases their feelings of depression. However, many of the medications prescribed to treat depression exacerbate ED symptoms and generally make that problem worse. And on it goes, until it becomes difficult to identify the initial cause of the problem.
A few studies in recent years have looked into the potential of treating impotent patients who are also diagnosed with clinical depression with small doses of tadalafil, the active ingredient in Cialis. Findings from these studies have been promising, suggesting that this PDE5 inhibitor might even be effective as a treatment for depression in patients with no symptoms of ED.  As their name indicates, PDE5 inhibitors block the adverse effects of the phosphodiesterase-5 enzyme on blood flow to the penis.
Additional research will be necessary to fully explore the potential of tadalafil as a stand-alone treatment for clinical depression as well as a treatment for both in cases where the disorders are comorbid. However, early signs point to the importance of seeking treatment for symptoms of ED as soon as they appear and before they can morph into yet another disorder and thus complicate the diagnosis.
What Is Clinical Depression?
Clinical depression, also known as major depression or major depressive disorder, is more than occasional feelings of sadness. It is considered a form of mental illness known as a mood disorder. People who are clinically depressed experience persistent feelings of profound sadness for extended periods of time. And often there is no logical explanation for these feelings, or they are very much disproportionate to their stated cause.
According to WebMD.com, clinical depression "is marked by a depressed mood most of the day, sometimes particularly in the morning, and a loss of interest in normal activities and relationships — symptoms that are present every day for at least two weeks."
Symptoms of clinical depression vary from patient to patient, but they are likely to include several of the following:
decreased interest in activities that once produced pleasure
difficulty concentrating or making decisions
feelings of guilt and/or worthlessness
profound fatigue day after day
recurrent feelings of restlessness
significant weight loss or gain — more than 5 percent in a month
sleeping irregularities, including insomnia or sleeping too much
suicidal or even homicidal ideation
 Treatment for clinical depression is available in the form of psychological counseling and/or medications. As previously noted, some antidepressant medications have an adverse effect on sexual function and can cause ED. However, your doctor may be able to switch you to an antidepressant that has few, if any, side effects on erectile function.
What's Erectile Dysfunction?
Much like clinical depression, erectile dysfunction is a persistent problem and not an occasional one. The chronic inability to get and keep an erection suitable for intercourse is the standard definition of ED.
This form of male sexual dysfunction is most often caused by insufficient blood flow to the penis, a development that reflects a deterioration of cardiovascular health, such as atherosclerosis or high blood pressure. ED that is purely vascular in nature usually responds best to treatment with PDE5 inhibitors such as Viagra and Cialis.
ED can also arise from purely psychological origins. Men who are pathologically anxious about their performance in the bedroom or clinically depressed might find it increasingly difficult to achieve and sustain an erection.
Although far less common, ED also can be caused by a traumatic injury or congenital damage to the penis or other parts of the male reproductive system. Such injuries or damage usually have to be surgically repaired to restore normal erectile function.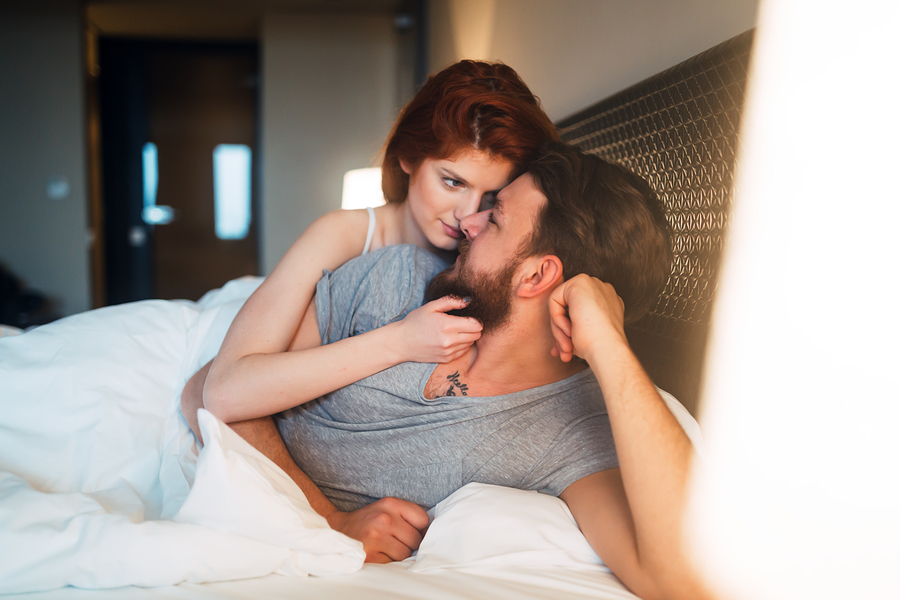 Further Study Urged
In the conclusion to its review of data from prior research studies, a team of U.S. and Brazilian researchers called for additional studies to confirm the antidepressant properties of PDE5 inhibitors such as tadalafil and sildenafil.
The review was previewed online in advance of its publication in the March 1, 2020, issue of the Journal of Affective Disorders. It noted that the antidepressant properties of PDE5 inhibitors have been demonstrated in animal models of depression but not yet confirmed in studies of clinically depressed men with no symptoms of ED. The review's authors called for such studies to be conducted as soon as possible.
While offering no detailed explanation for the antidepressant properties of these ED drugs, the researchers pointed to the medications' "anti-inflammatory and neuroplasticity mechanisms."
South Korean Studies
For a prospective clinical study, South Korean researchers recruited 10 men suffering from both clinical depression and ED. The men were treated with daily doses of 5 mg tadalafil over the course of eight weeks. At the conclusion of the study period, the study participants reported improvements in both their mood and erectile function. This preclinical study was published in the October 2019 issue of Translational Andrology and Urology.
An earlier South Korean study, published in the March 2014 issue of the International Journal of Impotence Research, reported on the results of low-dose PDE5 inhibitor treatment on cognitive function and depression. Sixty male patients were recruited for the study.
The patients were divided into two groups. The first group received daily doses of 50 milligrams of udenafil, a PDE5 inhibitor not sold in the United States. The second group got a placebo. At the end of a two-month study period, 49 men had completed treatment. Those who received udenafil showed improvements in erectile function, as well as cognitive thinking and depression.
Other Applications
Spanish researchers affiliated with Valencia-based medical institutions looked at the effects of low-dose tadalafil treatment on the inflammation associated with ED, benign prostatic hyperplasia, and low urinary tract symptoms.
Their findings, published in November 2019 by Scientific Reports, showed that daily doses of 5 mg tadalafil significantly reduced inflammation, reducing symptoms of ED and cognitive dysfunction.
Ordering ED Drugs Online
Cialis, Viagra, and the other brand-name PDE5 inhibitors, as well as their generic equivalents, are available from eDrugstore.com, a longtime online medical facilitator based in Tempe, Arizona.
Many men have found that ordering these drugs through eDrugstore can save them both time and money. Prices at eDrugstore include not just the drugs themselves but a number of added-value services as well. These include free shipping and a complimentary online consultation service.
The consultation service offers an easy way to get a prescription for the drugs you need. Opt for the service, and you'll be paired up online with a physician licensed to practice in your state. If the doctor finds that you're an appropriate candidate for an ED drug, a prescription will be authorized. To learn more, pay a visit to eDrugstore's Erectile Dysfunction page.
We specialize in providing our over 1,000,000 customers with relevant product and condition information created by our professional editorial staff which includes our team of medical writers, medical practitioners, and health educators. eDrugStore.com Staff on Facebook