Since Viagra and other ED drugs aren't covered by insurance, it makes sense to shop around to locate the best deal. But what you see on the surface can be deceiving. One way to save on Viagra is to buy the generic equivalent, Sildenafil, but the prices on this drug also vary by provider. 
Many online pharmacies have popped up in recent years that promise massive discounts, but are they cheaper than the major drugstores? Here is the latest price data on Sildenafil as well as what you need to know about getting the best and most convenient deal on ED drugs.
Is Buying Sildenafil Online or in a Drugstore Cheaper?
Looking at price alone, major drugstores have some of the online providers beat on price. The table below shows the latest prices for a single dose (50 mg) of Sildenafil. This is the generic equivalent of Viagra and the recommended starting dose of the drug.
| Pharmacy | Sildenafil 50-mg tablet (each) |
| --- | --- |
| CVS | $18.33 |
| Walgreens | $18.09 |
| Walmart | $ 3.62 |
| GetRoman (online) | $34.00 |
| ForHims (online) | $30.00 |
As you can see, the best deal by far is at Walmart at $3.62 per pill. This is followed by Walgreens at $18.09. While the online pharmacies, ForHims and GetRoman, have higher prices, using the internet for prescriptions can have certain benefits. Even so, not every online pharmacy operates the same, so it's important to do your research.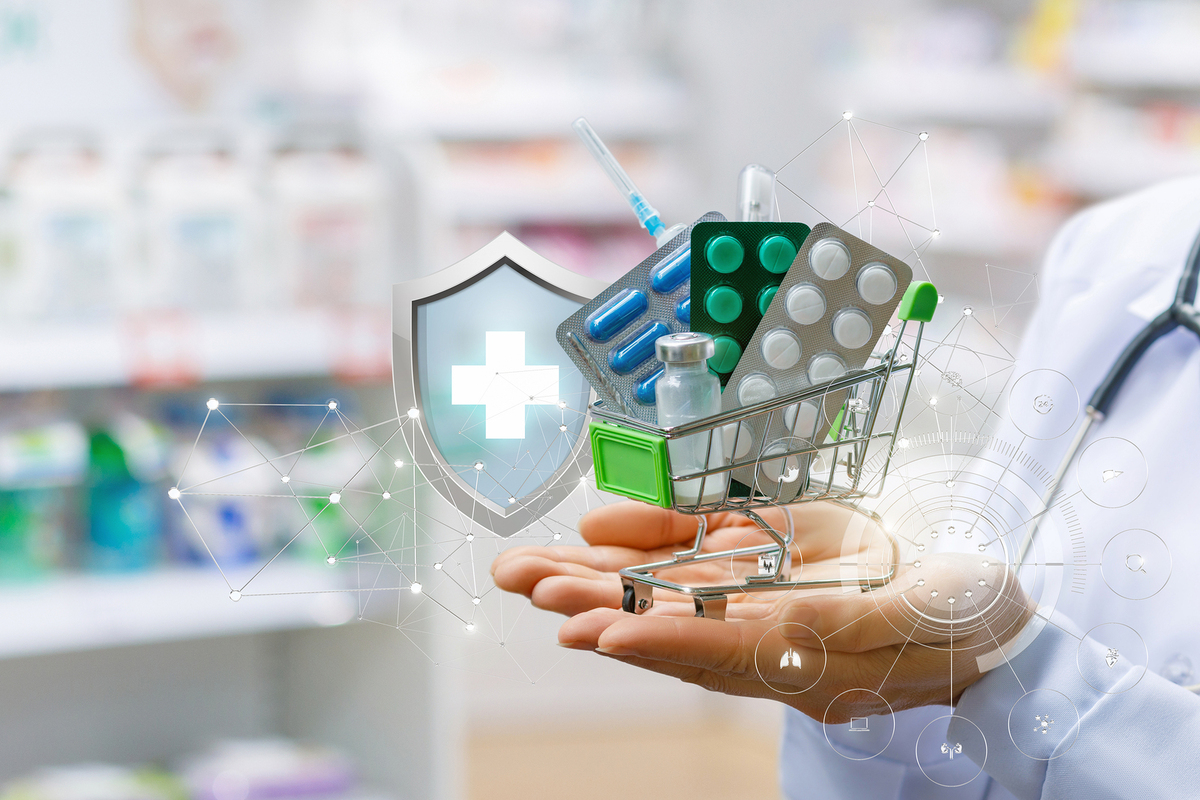 Buying from a Drugstore vs. Online
If you're going to buy ED drugs from your local pharmacy, you may be adding some hidden costs to your transaction. First, you'll need to see a physician, often at your own expense, to get a prescription. This is because these drugs aren't covered by most insurance plans.
Next, you'll be spending additional time (which equates to money) traveling to and from your pharmacy of choice to drop off and pick up the prescription. This process will be repeated for as long as you take Sildenafil.
Is an Online Pharmacy the Best Choice for Sildenafil?
You will likely save both time and money by choosing an online pharmacy for your ED drugs, such as Sildenafil. While online providers have similar prices, the site you choose to work with matters. Many online pharmacies lock you into a subscription agreement after they receive your credit card information, and these can be difficult to cancel (eDrugstore.com doesn't do this).
A benefit of working with the right online pharmacy is that you can skip that in-person doctor's appointment. This includes saving the cost and convenience associated with the visit. Instead, you'll be provided with a complimentary online consultation with a licensed physician that will authorize your ED medication order as long as it is appropriate.
You can also save money working with online pharmacies by splitting your pills. One thing many people don't realize is that pharmacies charge about the same amount for both a 50-mg and a 100-mg tablet of Sildenafil. Since 50-mg is the standard dosage, you can cut your costs in half by purchasing 100-mg tablets and using a pill-splitter.
If you're ready to learn more about your options for buying Sildenafil online, visit our Erectile Dysfunction Page.
Don Amerman has spent more than three decades in the business of writing and editing. During the last 15 years, his focus has been on freelance writing. For almost all of his writing, He has done all of his own research, both online and off, including telephone and face-to-face interviews where possible. Don Amerman on Google+